Exclusive First Look At Dynamite's October Covers – Horror And Dynamite Icons
Once more we've got an exclusive first look at the solicitations and covers for Dynamite's upcoming books in October before anyone else. This group they called Horror and Dynamite Icons. I see Army of Darkness, Bob's Burgers, Red Sonja, Chaos, Vampirella, Twilight Zone, Steampunk BSG and Blood Queen.
A -Army of Darkness: Ash Gets Hitched #4 – Grand Finale!
Is there anything more romantic than the sound of wedding bells and a revving chainsaw? The happy union of timelost bad-ass Ashley J. Williams and lovely maiden Sheila is threatened by an Army-No-Longer-Limited-To-Darkness and their unstoppable leader, The Faceless Man. Will our hero overcome the Deadite hordes and get some sugar? Or will the undead armies force the bride and groom to hail The Faceless One as the king, baby? The ultimate experience in matrimonial horror ends here!
B – Chaos! #6 – Grand Finale!
The final issue of the epic Chaos event, redefining Evil Ernie, Chastity, Purgatori, the Chosen, and the greatest horror comic universe of all time! A wave of suicide engulfs the United States. The conflicting forces of the Chaos Universe arrive at the Fairview Mental Institution to determine the fate of the world. Is it a new beginning or a new Armageddon?
C – Blood Queen #5
Desperate to prevent a war, the lands call together a Council of Kings (and we know that didn't go well last time). Meanwhile, Jon Hunter and Sir Ferenc investigate a murder in the castle, the trail of which leads to a new conspiracy. As the conflicts escalate, Elizabeth leads Helena and Sara on a mission to uncover the secret of the burning fields. This leads her to a startling revelation and the specter of a new threat rising. And when she's confronted with a harsh reality, how far will Elizabeth go in the name of blood and magic? Dynamite's latest fantasy epic is building to a fever pitch in "Reign in Blood"!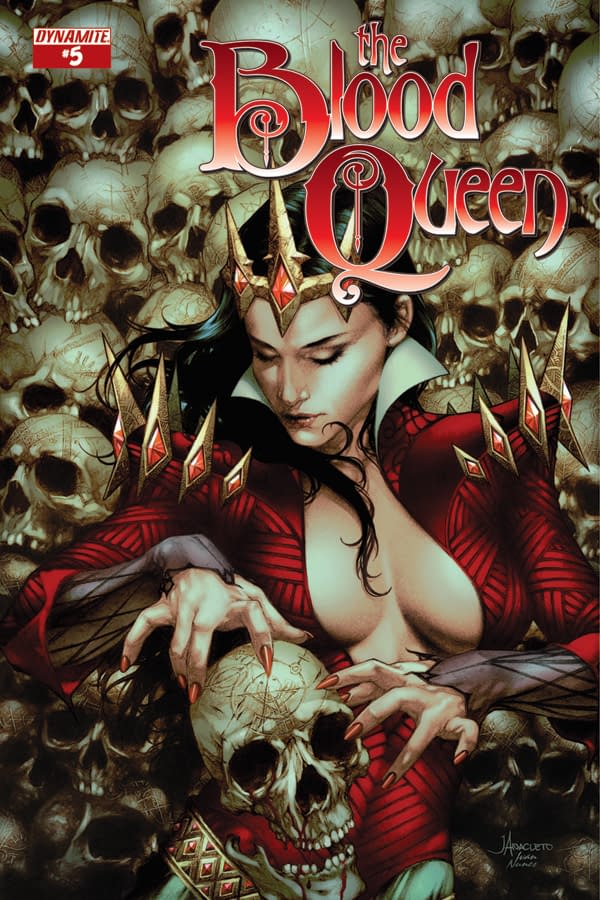 D – Steampunk: BSG #3
As Starbuck and Athena face a terrifying enemy under Carillion, and Apollo, Boomer and Jolly face Baltar's Cylonic Giants, the Aethership Galactica heads to Gemini to stop an invasion! But will it be their greatest battle – or their LAST? Come with us on this Steampunk re-imagining of Battlestar Galactica by #1 New York Times bestselling author Tony Lee!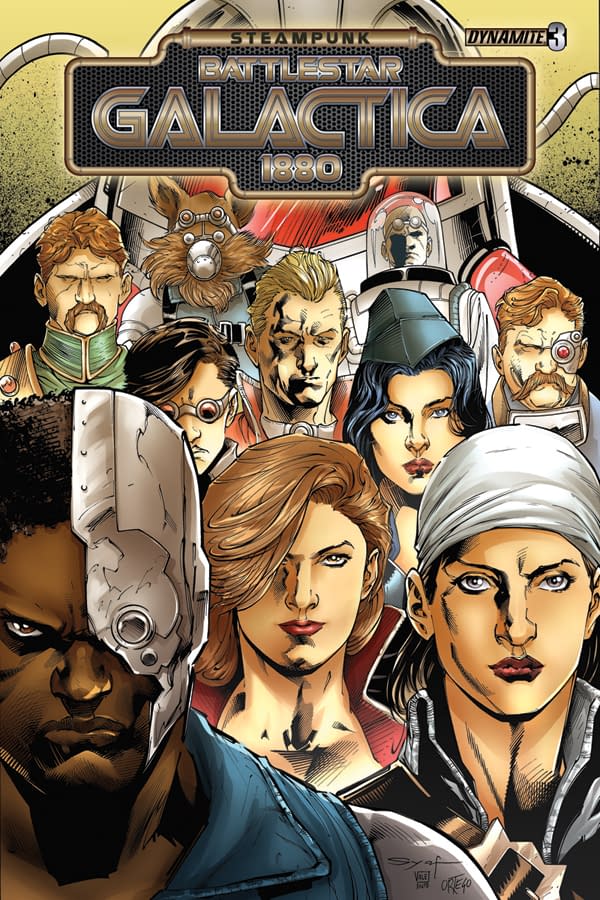 E – Vampirella #5
In "Kauzstadt", the penultimate episode of the "Our Lady of Shadow" story arc, Vampirella and Drago travel to Eastern Europe in search of the vampire blood necessary to defeat Lady Umbra, the Queen of Shadows. Their first stop is in Serbia, where they must locate and hunt down the rarest of vampires, the eerily beautiful Leptirica, before heading to the Transylvanian village of Kauzstadt, home of the King of the Nosferatu—who also happens to be Vampirella's half-brother! From the creative team of writer Nancy A. Collins (Swamp Thing, Sunglasses After Dark) and Patrick Berkenkotter (Avengers/Invaders, The Torch).
F – Red Sonja #16
From the acclaimed creative team of Gail Simone and Walter Geovanni, the final chapter in the epic "Forgiving of Monsters" saga finds the She-Devil with a Sword besieged from every side. A parasitic infestation, an intensely personal grudge, an imperiled Astronomer, and an entire kingdom on the verge of homicidal fury have all led to a showdown so bloody and explosive, it surely lives up to — or even exceeds — the Red Sonja series' reputation of swords-and-sorcery excellence!
G – Twilight Zone #10
When Private Investigator Ben Chambers was hired to investigate a murder that took place several years earlier, he never anticipated that his inquiry would lead to the seemingly impossible: to penetrate the veil of time and see the murder happen right before his eyes. Now that he knows who committed the crime, a larger question makes itself apparent: can he stop it from happening? Can he save the life of a young man who didn't deserve to die? Or does the timestream prevent such things from ever happening? The answer to those questions of the past will forever alter Ben Chambers' future.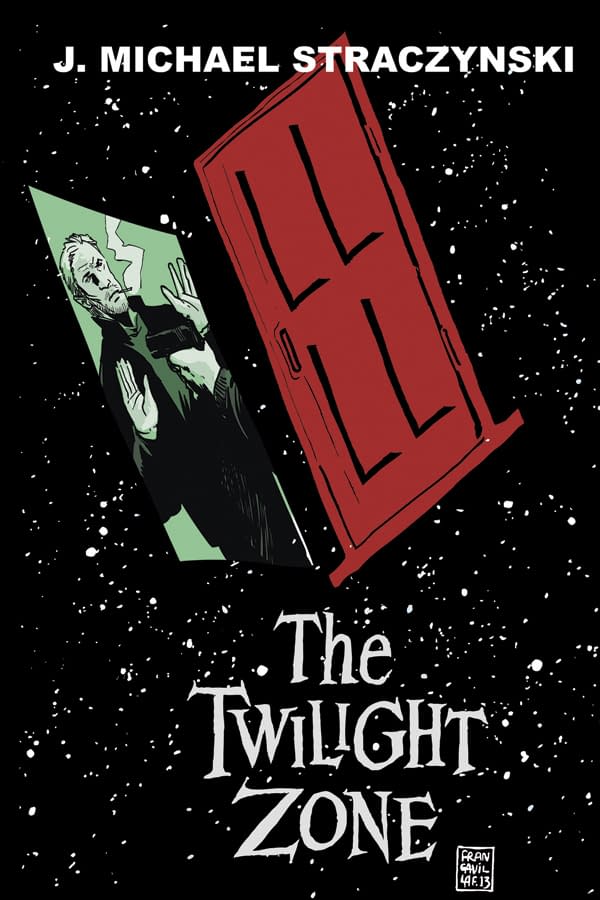 H – Bob's Burgers #3
Five brand-new stories of the Belcher family! Tina's erotic friend fiction takes us to the Wild West for a sharp shooter stand-off, Bob makes a profitable prediction, Louise imagines a fantastically unfathomable fort, Linda pitches peculiar perfumes, and Gene presents a musical that is both euphonious and amphibious. From the creative team behind Bob's Burgers, one of the most popular animated sitcoms on television, as seen on Fox!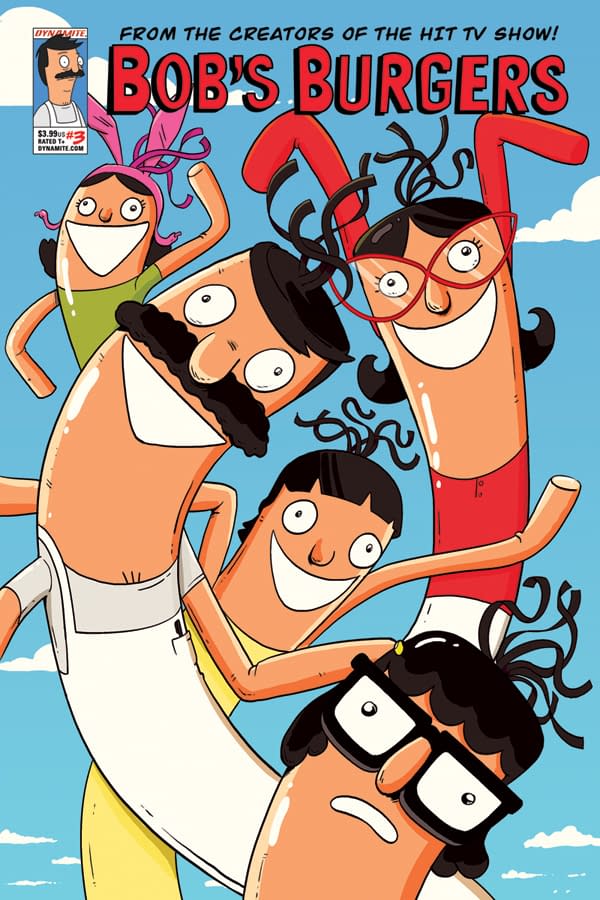 And shhhh… they gave us two extra covers without solicitations… so don't say anything.