Exclusive First Look At James Bond #3 And Dynamite's Other Action Titles For January 2016
Here we have an exclusive first look at the Dynamite action titles shipping in January of 2016 including the third issue of Warren Ellis and Jason Masters' new series James Bond.
JAMES BOND #3
Cover A: Dom Reardon Cover B: Gabriel Hardman Writer: Warren Ellis Art: Jason Masters
Bond is on his way to break up a small, agile drug-trafficking operation in Berlin. The truth about what he's walking into is bigger, scarier and much more lethal. Berlin is about to catch fire, and James Bond is trapped inside. Dynamite Entertainment proudly continues the "VARGR" storyline, the debut chapter of the ongoing James Bond saga as written by industry legend Warren Ellis and illustrated by Jason Masters!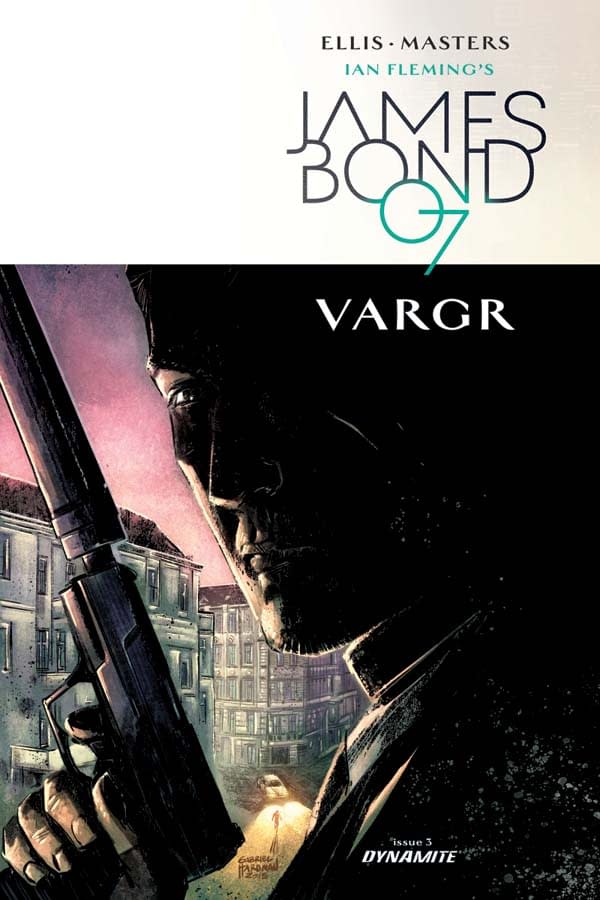 CAGE HERO #3
Cover: Renato Rei Writer: Ian Parker, Kevin Eastman, Rik Hoskin Art: Renato Rei
Student Ryder Stone has been inducted into the Cage Hero program, a secret project developing the hidden powers held by a select group of people. With the world in danger, can this new team unlock the hero from within themselves before it's too late?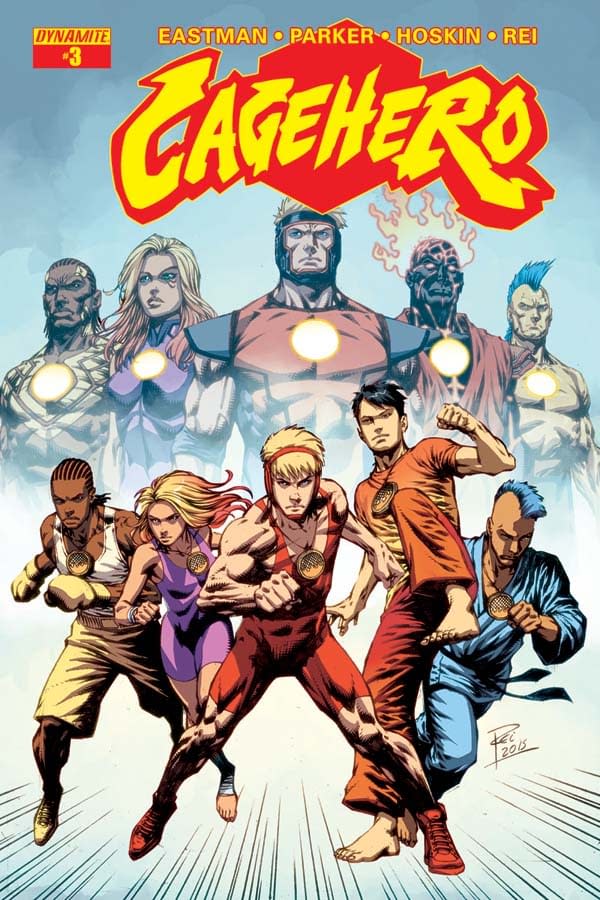 VOLTRON: FROM THE ASHES #5 (OF 6)
Cover: Alex Milne Writer: Cullen Bunn Art: Blacky Shepherd
An all new Voltron Force has risen from the ashes to pilot the mighty robot in defense of Planet Arus and the Universe. They have undergone rigorous trials, but they have never faced the fury of even one – let alone three – of Haggar's RoBeasts. Should they survive this challenge, an even more terrible threat awaits!