Exiles #1 Review: A Bright, Colorful, and Exciting New Start
[rwp-review-recap id="0"]
The Unseen (former Nick Fury) stands witness on the moon to an impending threat to the multiverse. A "Time-Eater" is consuming universes one-by-one and nears our Earth (616). Another Nick Fury delivers the Tallus to the moon before expiring. It summons Blink to the moon, and the Unseen explains the threat of the Time-Eater before the Tallus sends Blink on her quest. The first stop is a world where Inhumans are on the brink of extinction, and both humans and mutants are hunting what is left of the species. The leader of the survivors is a familiar face on our world.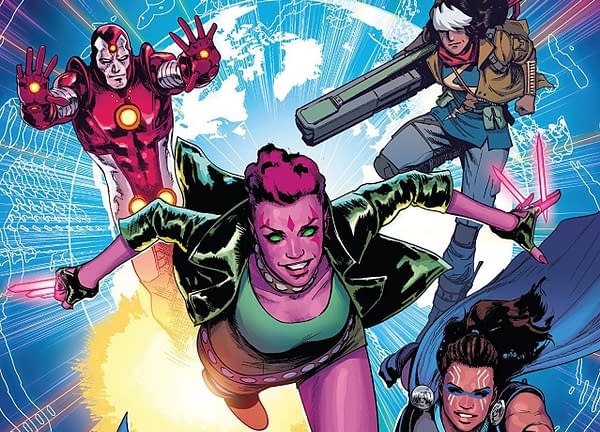 Exiles #1 sets itself up as a more light-hearted continuation to the at-times brutal series, helped by the appealing and upbeat artwork of Javier Rodriguez and brilliant color work of Jordie Bellaire.
It also reads like an indirect follow-up to Al Ewing's Ultimates with its focus on existential multiversal threats, though this comic is generally more lighthearted than even Ewing's series.
In any case, the first issue of Saladin Ahmed's Exiles is a fun romp through a series of universes alongside Blink. This iteration of Blink is very chatty and leans a bit on the side of snarky, which isn't uncommon in Marvel these days. It is fun though, and it keeps a lot of the dialogue entertaining.
The comic is weighed down at times by the sin of over-exposition or re-explaining ideas with which we were already made familiar. This is partially due to the comic's attempts to stay in "real-time" with the characters, so, when Blink must explain things to members of the new Exiles team, we are given her explanation of the conflict multiple times.
That aside, it is a charming read, and this version of Blink seems like she will be a lovable lead.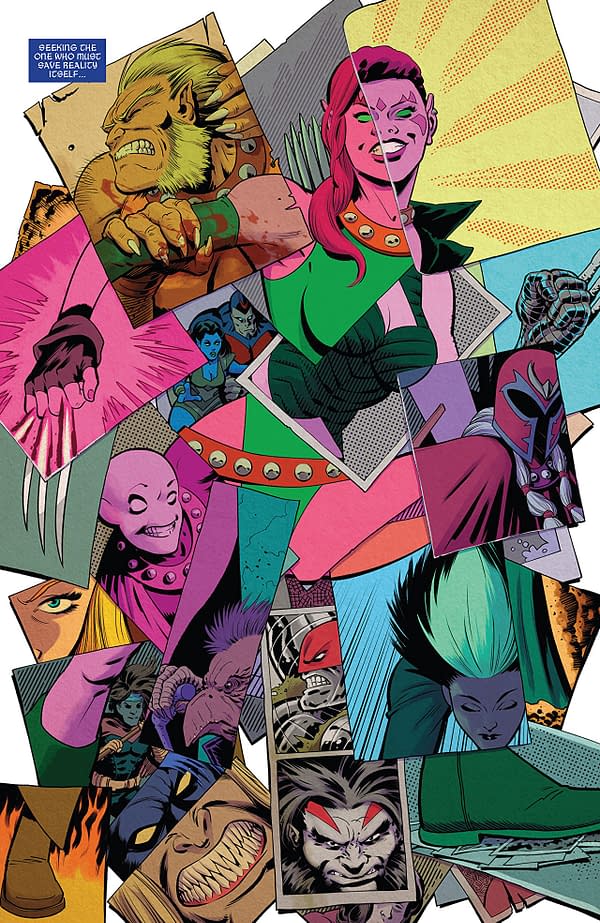 Javier Rodriguez's art is cartoonish but distinct. Each character is distinguished by their colorful clothing and facial shapes more so than specific features. Blink has a round face and is hard to miss with her pink skin, Khan is more distinguished by her wrinkles and thinner face, and the Unseen looks like a ghoul. Alvaro Lopez's inking is tight and supports the animated and cartoonish aesthetic of the comic. Bellaire's color art is bright and highly contrasting, which looks great and really fits the art and narrative.
Exiles #1 is a fun and high-concept science fiction read. It's weighed down somewhat by the heavy exposition, but, when it gets moving, it's very engaging. This is a promising book with a solid team behind it, and I recommend giving it a read.
[rwp-review-ratings id="0"]
[rwp-review-form id="0"]