Fans Will Decide Whether The Three Jokers Will Be In DC Comics Continuity…
When Geoff Johns segued from Justice League to DC Rebirth and then into Shazam and Doomsday Clock, it was set to be the hard-and-fast near-future of the DC Universe, and Johns worked with every creator on the Rebirth books about the direction of their titles, the core of the characters, and for a couple of years we probably had the greatest consistent quality of titles across the DC Universe that I can recall from the publisher. And sales benefitted as well.
Geoff Johns stepped down as CCO of DC Comics and since then, well, things have been a little choppier. That hard-and-fast continuity of Doomsday Clock, so meticulously laid out, fell apart as a combination of delays, other creative directions, a new President and Brian Bendis set in. And the continuity of Doomsday Clock became a lot lighter, with changes to the Legion Of Super-Heroes and the Justice Society Of America – and now, potentially, Black Adam.
But what of Geoff Johns' other project that span out of his Justice League and Rebirth book? The Three Jokers with Jason Fabok.
In Justice League, Batman learned something from the Mobius Chair about the real identity of The Joker.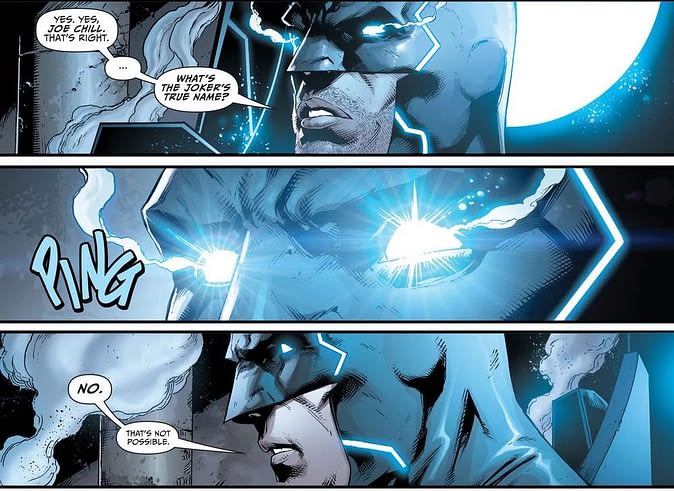 … and continued over, a little bit, into DC Rebirth. That there were three Jokers, not just one.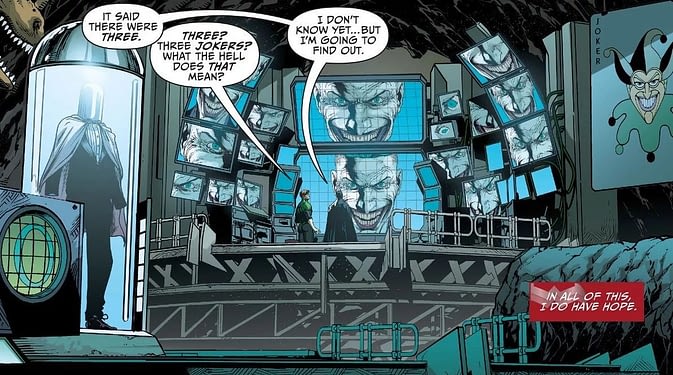 And then the news that after these revelations…
That we would get The Three Jokers, by Johns and Fabok, to be a Black label title. Back when that really meant something.
At the end of 2018, Jason Fabok had drawn Book One and it was expected to start publication in the spring of 2019. It did not.
But Jason is still working on the title. But, like Doomsday Clock, its place in DCU continuity may also be up in the air. Fabok wrote to Twitter, answering such concerns, comparing the book to The Killing Joke by Alan Moore and Brian Bolland, a comic intended to be a non-canon story, but one that was later retrofitted (in part) into the DC Universe timeline.
It's all about Head Canon, it seems… and Jason shared some of the work in progress. And why it is taking longer than initially planned…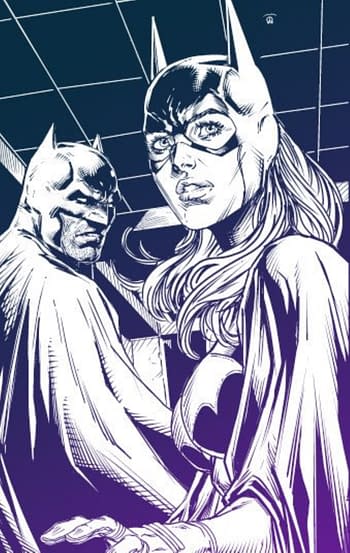 As for who is in it…
And we can probably look to early 2020 for publication of Book One…