Marvel Comics Teases The Fantastic Three
When I was told the other day from a very trustworthy source that Marvel Comics would not be bringing back The Fantastic Four with Marvel Legacy and Make Mine Marvel, they were being completely sincere. It looks like a Fantastic Three is happening.
Back when we first reported that Marvel Comics was to cancel all their Fantastic Four comics as a way to snub Fox at the behest of Marvel Chairman Ike Perlmutter, who had a particularly fruitless meeting with Fox Studios, we stated that titles such as Silver Surfer that span out of Fantastic Four would be safe. But it was simply that Perlmutter didn't want any comic called The Fantastic Four.
And so it came to pass: Ultimate Fantastic Four was cancelled first, then The Fantastic Four, Marvel's longest-running title and the foundation of the Marvel Universe. As the movie came out, there was no accompanying comic book on the stands, and Marvel removed the Fantastic Four from any poster, toy, statue, game, calendar, T-shirt the licensed.
But the characters persisted in other Marvel titles, even as Mister Fantastic and Susan Storm were taken off the board, as The Thing joined the Guardians of the Galaxy and the Human Torch joined the Inhumans. But of late, there have been signs of a relaxation — a Susan Storm toy, a reissued trading card set. Baby steps.
At the time, we recommended a simple name change. We suggested Fantastic Avengers as a solution. Or The Fantastic Seventy-Five.
It turns out, spinning out of Heroescon, that Marvel has been thinking along these lines, and teased something called Fantastic Three with a big question mark to a bunch of retailers.
Still hardly set in stone, but a possible way to obey Perlmutter to the letter of the law and bring back the Fantastics, just like Marvel staffers have wanted to do these past years.
Will it be Bendis?
Of course, Marvel has been here before a few years ago… ---
---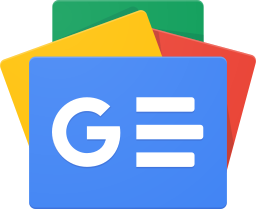 Stay up-to-date and support the site by following Bleeding Cool on Google News today!