Posted in: Avengers, Comics, Comics Publishers, Current News, Marvel Comics | Tagged: iron man, original artwork
---
First Appearance of Iron Man on Panel Sells for $336,000
The original artwork from Tales of Suspense #39 in which Tony Stark first steps inside the Iron Man suit, has sold at auction for $336,000.
---
---
Article Summary
Original art of Iron Man's first suit from Tales of Suspense #39 auctioned for $336,000.
Co-created by Stan Lee and Larry Lieber, Iron Man debuted in 1963.
The iconic grey suit artwork escalated from $85,000 to over 300K at Heritage Auctions.
Tales of Suspense page is a historic piece, reflecting Iron Man's cultural impact.
---
It's the original artwork from Tales of Suspense #39 in which Tony Stark first steps inside the Iron Man suit, back when it was a grey metal hulking thing, replicated in the first Iron Man movie. Written by Stan Lee and Larry Lieber, drawn by Don Heck and published 60 years ago in 1963, it has now sold at Heritage Auctions for a whopping $336,000, including the buyer's fee. And you can watch the auction as it happened right here. It started with bids at $85,000 and then went a lot higher, fast.
And here's the full original artwork that broke records for an original art internal page for this comic book series by quite some distance.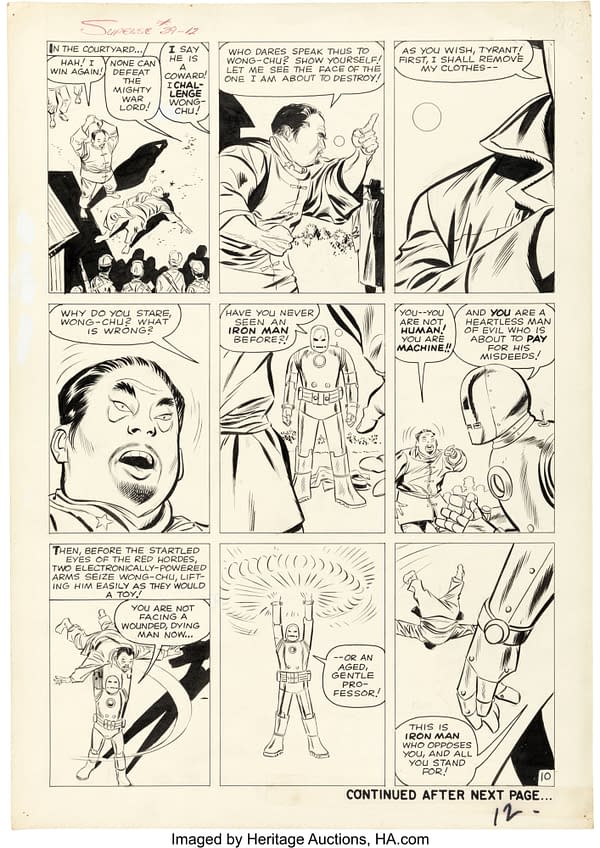 Published in Tales Of Suspense in 1963, Iron Man would then appear in the Avengers but would take five years to get his own solo self-titled series, Iron Man in 1968. It seems strange that 15 years ago, most people hadn't heard of Iron Man, let alone Tony Stark, and now everyone has. Including my septuagenarian parents which I could never have seen coming. No wonder prices on pages like this have been skyrocketing somewhat.
Don Heck Tales of Suspense #39 Iron Man Story Page 10 Original Art (Marvel, 1963). This origin of Iron Man issue is one of the most "Key" of Marvel's Silver Age key issues. Iron Man reveals himself to Wong-Chu in that marvelous center panel! The armor on this page is therefore "Ol #1", the cast iron grey suit, it's easily capable of dealing with the Communist Commander Wong-Chu! This big twice-up scale piece of history, from the formative years of the Marvel Universe, was created in ink over graphite on Bristol board with an image area of 12.5" x 18.5". The toned board has pinholes in the corners and has minor corner creases. The "continued…" strip is held on with production tape. In Excellent condition.
---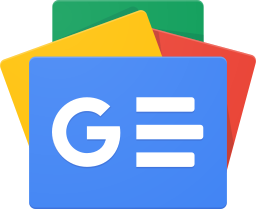 Stay up-to-date and support the site by following Bleeding Cool on Google News today!