First Look At Chris Claremont's New Wolverine Comic From Marvel Made
The crowdfunded-only Marvel Made Paragon: Chris Claremont volume made its stretch goal of including a new original Wolverine comic written by Chris Claremont, along with the hardcover signed reprint volume, the Days Of Future Past prequel with Salvador Larocca, lithographs, variant cover comic and padded slipcase.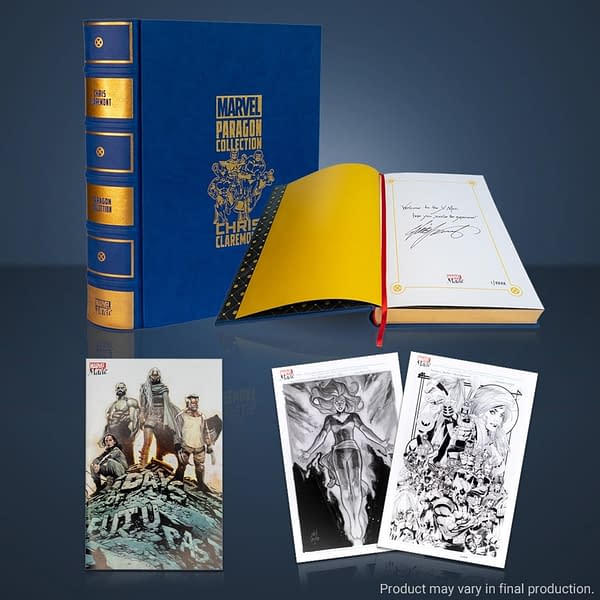 The new Wolverine comic will tie into the events of the original Wolverine limited series drawn by Frank Miller and Paul Smith reprinted in the hardcover. The new comic with a cover by Steve McNiven.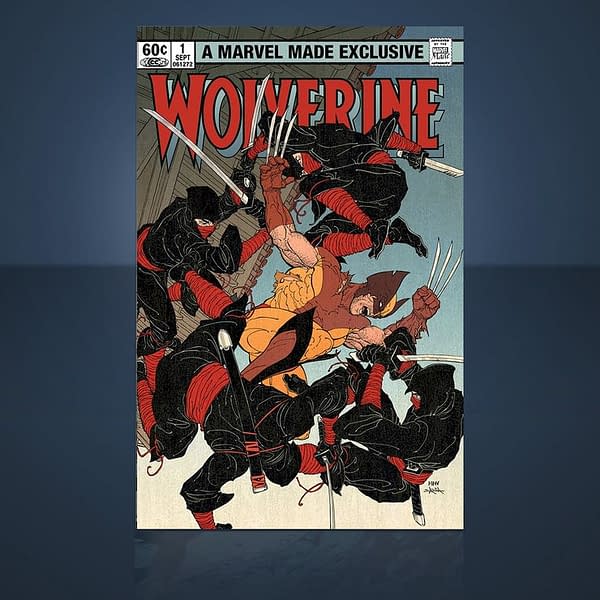 Last year, Chris Claremont said of it, "Time passes—unnoticed—and the hours I spent pitching to Frank in a mid-summer I5 tailback (that's a 'traffic jam' for everyone on the west side of the Pond) became a 4-issue triumph. Not so long after that, those issues were joined by a two-part sequel to become—something even better. For me, it was a chance to work with Frank Miller & Paul Smith—two of the finest storytellers in this business, then & now—to create a story that reads as well today as it did then. Action-a-plenty, sure, but most satisfying of all for me, characters that were visually alive and emotionally vital. And those characters are who we'll be seeing again in this exclusive new book."
But in Facebook, Claremont has been sharing more. "Just the best way to past time amidst the first blizzard NYC has seen in … well, quite a while—looking at a scary double-page image from Salva's & my NEW contribution to Marvel Made's Chris Claremont Paragon edition. This year, there's lots of new material coming out to join what already exists. Time once more to take the comics world by surprise and in the process encourage the production of even more cool—*great!*—work!"
"Here's a dramatic moment from the Chris Claremont Paragon Edition, in this case a follow-on to the Wolverine-Mariko Wedding. Mariko's intent is to save the life of the man she loves; Sabretooth has other ideas."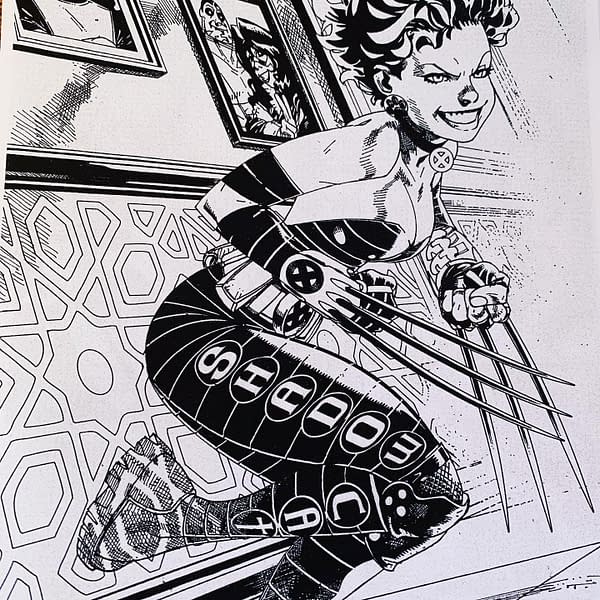 "Here's Michael Golden's vision of Dark Kitty. I'm using this terrific characterization of ShadowCat for my reference for the 20 page Wolverine story I'm scripting today. The story will appear in the Marvel Made Paragon Collection of my work."
Except that wasn't Michael Golden. Jason Pearson wrote "To Chris Claremont. That's my drawing, sir." Chris replied "oh cr*p, I am so sorry. One of my favorite images, especially now I have my foot in my mouth." With Jason's counter, "To Grand Master Chris Claremont. Since Michael Golden was a mentor of mine, he can have the credit."
Here's a look through some of the pages…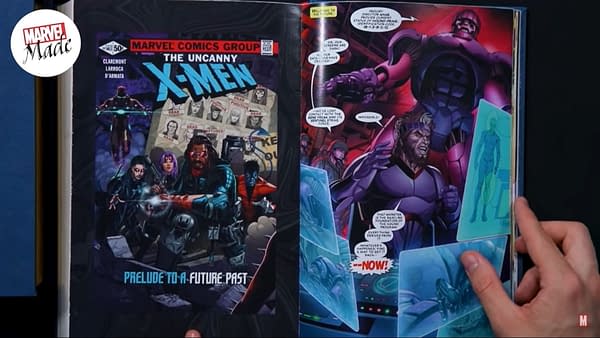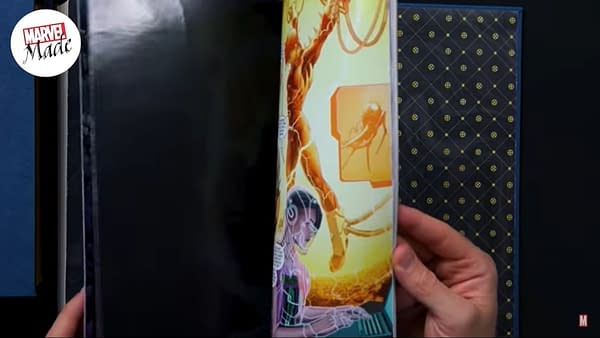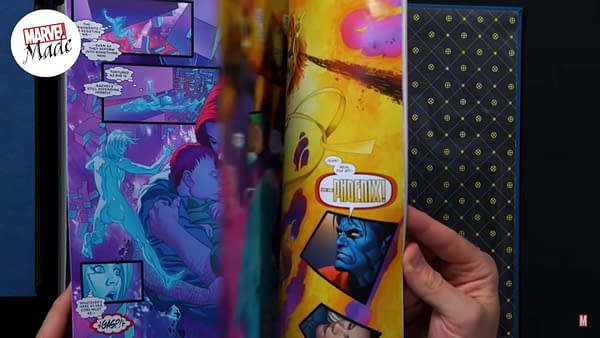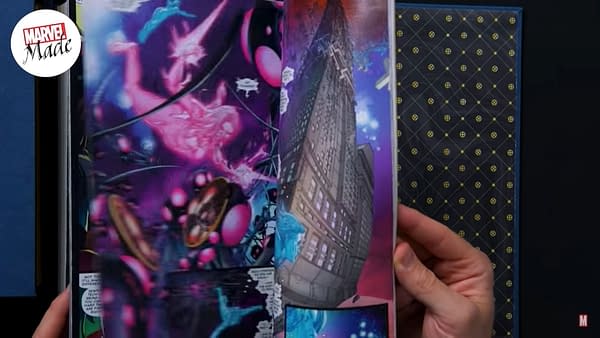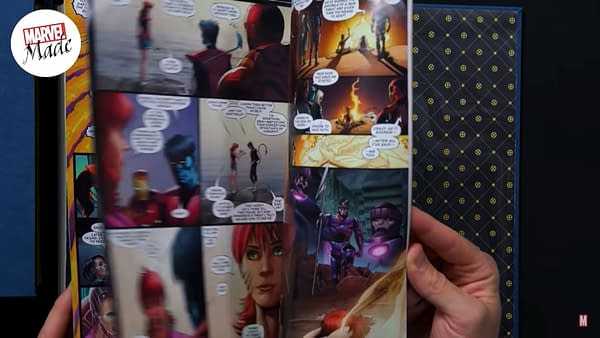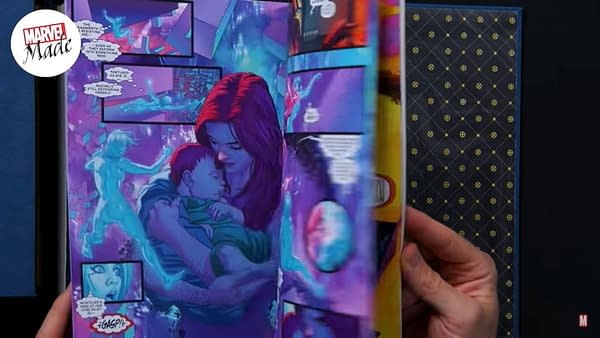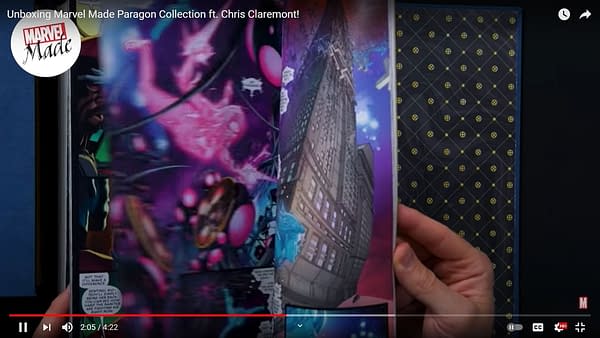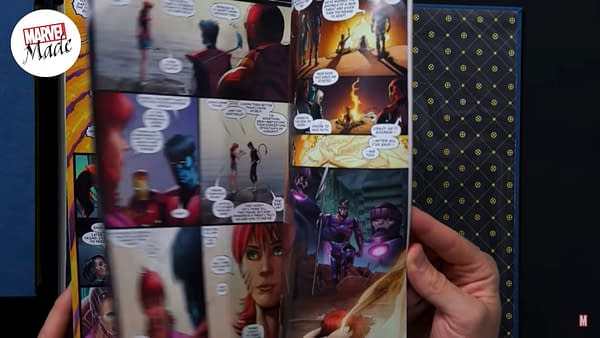 The Marvel Made Paragon Collection: Chris Claremont Premier Bundle crowdfunded and sold out last year.
The MARVEL MADE PARAGON COLLECTION: CHRIS CLAREMONT PREMIER BUNDLE ($199 + tax and shipping) will include:
A high-end matte slipcase (11.02" x 13.58") with a gorgeous prestige format faux-leather hardcover collection (7.28" x 10.83"), hand-numbered and featuring 448 gold-gilded pages containing:

Signed with one of four iconic X-Men quotes handwritten by Chris Claremont
A behind-the-scenes foreword by comic book icon Louise Simonson
Uncanny X-Men #94 (Chris Claremont's inaugural chapter of the X-Men)
Uncanny X-Men #129–137 (The Dark Phoenix Saga)
Uncanny X-Men #141–142 (Days of Future Past)
Wolverine #1–4 (Chris Claremont's groundbreaking limited series illustrated by Frank Miller)
Uncanny X-Men #268 (An iconic story featuring Captain America and Black Widow)
X-Men #1 (The world's best-selling comic book of all time, illustrated by Jim Lee)
A brand-new Days of Future Past 20-page prequel story, in continuity, with art by Salvador Larroca
Original Days of Future Past notes and script by Chris Claremont
Brand-new behind-the-scenes interviews with Chris Claremont about his most iconic and shocking X-Men stories
An exclusive Days of Future Past-themed variant cover of Wolverine #6 by Olivier Coipel – only available on Marvel Made!
An exclusive set of numbered lithographs (7" x 10.5") by renowned artists including Phil Noto, Salvador Larocca – only available on Marvel Made!
A Marvel Made Paragon Collection Certificate of Authenticity
Marvel Unlimited Annual and Marvel Unlimited Annual+ members who pre-ordered the bundle will also receive an exclusive Days of Future Past-themed sketch variant cover of Wolverine #6, drawn by Olivier Coipel.