Exclusive First Look at the Dynamite Trades Shipping in May 2018
We have an exclusive first look at the covers and solicitations for the Dynamite Trades shipping in May of 2018. These include Bettie Page, Ash vs Army of Darkness, The Librarians, and more.
BETTIE PAGE VOL. 1: BETTIE IN HOLLYWOOD Trade Paperback
Cover: Joseph Michael Linsner | Writer: David Avallone | Art: Colton Worley, Joseph Michael Linsner
| Format: Softcover Page Count: 120 Pages
She's more modest than Ms. Blaise, but peels more than Ms. Emma. She out-vamps Vampirella, but she's sweeter than Honey West. She put the mod in model, and the bangs in bang-bang. Now the world can know the truth: her classified adventures back in 1951 Hollywood have been declassified. Dynamite, David Avallone and Colton Worley are proud to present The Secret Diary of Bettie Page, in handy comic book form. This volume collects Issues 1-4 of Bettie Page and an exclusive short story illustrated by Joseph Michael Linsner, originally published in Playboy Magazine, with an introduction by writer David Avallone.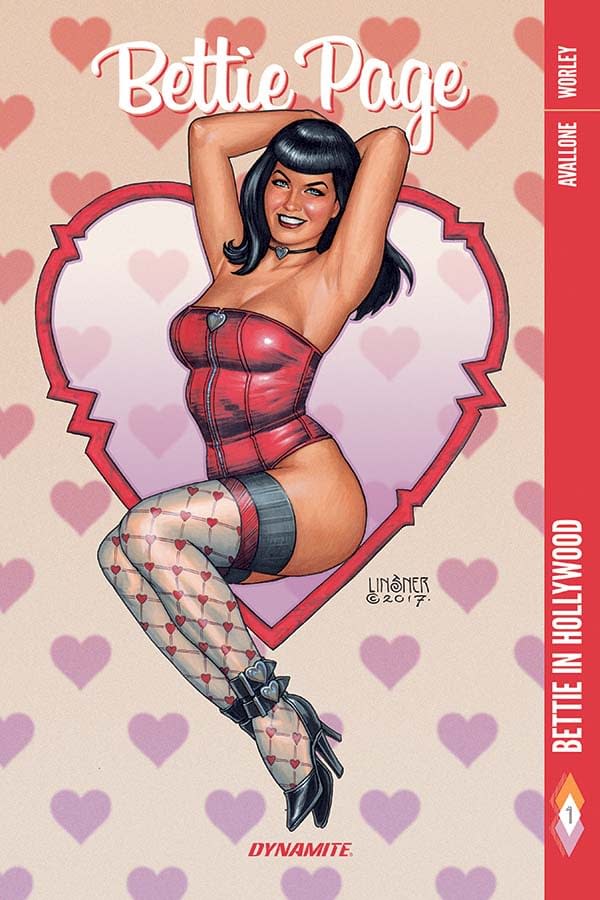 ASH VS ARMY OF DARKNESS Trade Paperback
Cover: Nick Bradshaw | Writer: Chad Bowers, Chris Sims | Art: Mauro Vargas | Format: Softcover Page Count: 144 Pages
"The name is Ash, but you can call me Mr. Williams!" Ash finds out the hard way that major corporations frown upon the dismemberment of Deadites on company property and has to seek a new form of employment. What better place for the man with the chainsaw hand to be than in the public school system! The Chosen One goes undercover as a substitute teacher to find out who is messing with the Necronomicon. Along the way he encounters a secret government agency called S.M.A.R.T. who are charged with ridding the world of the undead menace. Oh, and they have modeled themselves after the methods of everyone's new favorite "cool" teacher. Ash vs. The Army of Darkness collects issues #0-5 of the series written by Chad Bowers & Chris Sims (X-Men '92, SwordQuest) and artists Mauro Vargas (Star Wars) & Sam Lotfi (DC New Talent Showcase).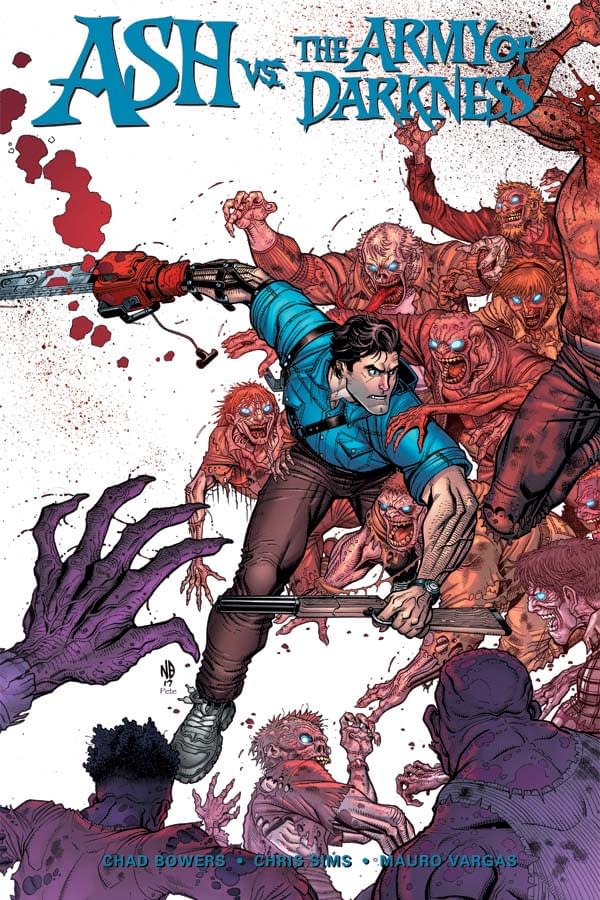 LEGENDS OF RED SONJA VOL. 1 Trade Paperback
Cover: Jay Anacleto | Writers: Gail Simone, Nancy A. Collins, Devin Grayson, Meljean Brook, Tamora Pierce, Leah Moore, Nicola Scott, Rhianna Pratchett, Mercedes Lackey, Marjorie M. Liu, Blair Buttler, Kelly Sue DeConnick | Art: Jack Jadson, Noah Salonga, Carla Speed McNeil, Mel Rubi, Cassandra James, Tula Lotay, Doug Holgate, Naniiebim, Nei Ruffino, Phil Noto, Jim Calafiore, Valentine de Landro | Format: Softcover Page Count: 152 Pages
Back in print! In this unique collection, writer GAIL SIMONE hand-picked eleven of the fiercest, most talented, and most popular female writers from the worlds of comics, prose, games and television, to help her tell the greatest legends in the She-Devil's long history! A group of savage mercenaries hired to hunt and kill Sonja come across campfire tales of her at every turn… and Sonja does not like to be hunted. Tamora Pierce, Mercedes Lackey, Marjorie M. Liu, Nancy A. Collins, Kelly Sue DeConnick, Rhianna Pratchett, and many more tell fascinating bits of Sonja's legend, with a wrap-around tale by Simone herself, and art by the likes of Phil Noto, Jim Calafiore, Jack Jadson and more! Contains issues #1-5, the script to issue #1, concept art by Jack Jadson and more!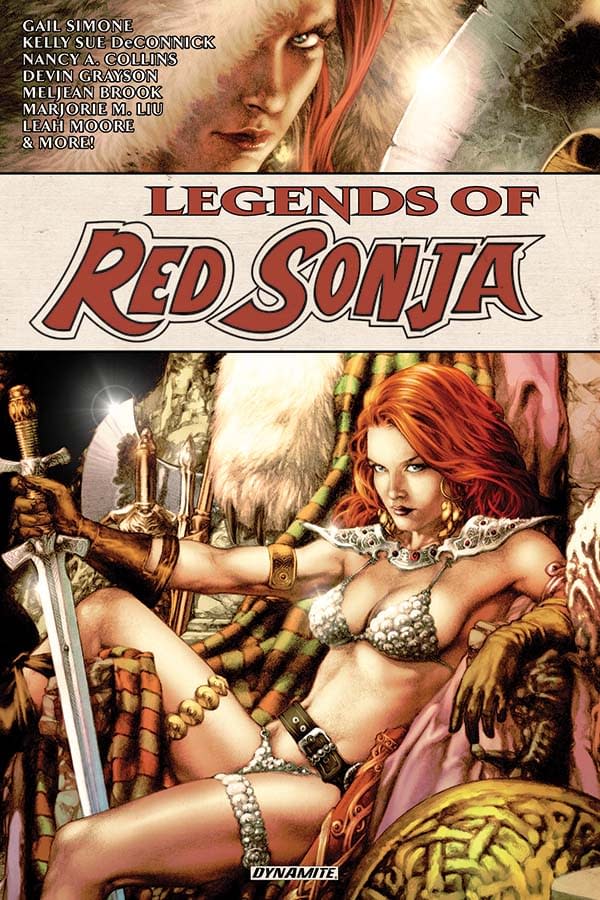 THE LIBRARIANS VOL. 1: IN SEARCH OF… Trade Paperback
Cover: Photo Cover | Writer: Will Pfeiffer | Art: Rodney Buchemi | Format: Softcover Page Count: 104 Pages
Way back in the swinging '70s, movie producer Sol Schick was the guy behind such cheesy classics as "Quarry: Bigfoot!," Noah's Ark: Found at Last!" and "Heavenly Visitors from the Hell Above." But when he's murdered – at a film festival! – with a piece of Noah's Ark! – THE LIBRARIANS are drawn into the mystery. Can their combination of special skills, obsessive curiosity and knowledge of forgotten lore figure out who – or what – spelled doom for Schick? And as they delve deeper into his past, is it possible that things are not as they seem and that all his crazy, wild movies…were telling the truth?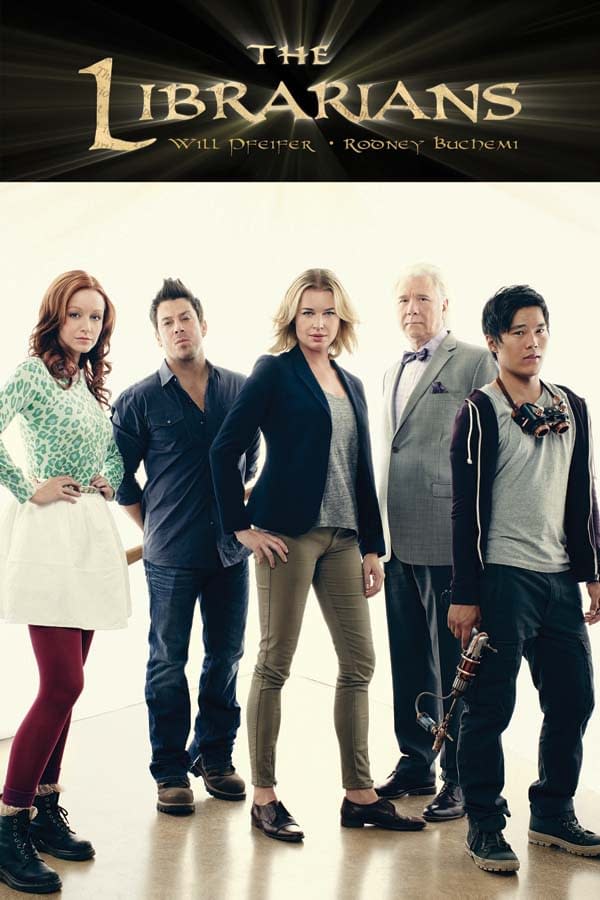 THE SHADOW: LEVIATHAN Trade Paperback
Cover: Michael Kaluta | Writer: Simon Spurrier, Dan Watters | Art: Daniel HDR | Format: Softcover Page Count: 152 Pages
For the better part of a century the Shadow's sinister laughter brought the chill of fear to evil-doers – but in our modern times, the streets of Manhattan have gone largely silent. But he is not forgotten. Not by the people he's saved. Mary Jerez, is one of those people. The Shadow saved her from a horrifying school shooting – Mary knows all too well what evil lurks in the hearts of men. So when a horribly burnt man – incredibly strong and fierce, despite his terrible injuries— arrives under her care as a resident at the hospital – she believes she knows who he is, too. Is this mysterious man actually the Shadow – and with Mary's help, will evil-doers again know what it means to fear his terrible justice?
Si Spurrier (X-Force, X-Men: Legacy, Judge Dredd) and Daniel HDR (Superman, Cyborg) bring the pulp icon into modern day in a tale full of deadly intrigue, gun-blazing action, and a study of the nature of evil!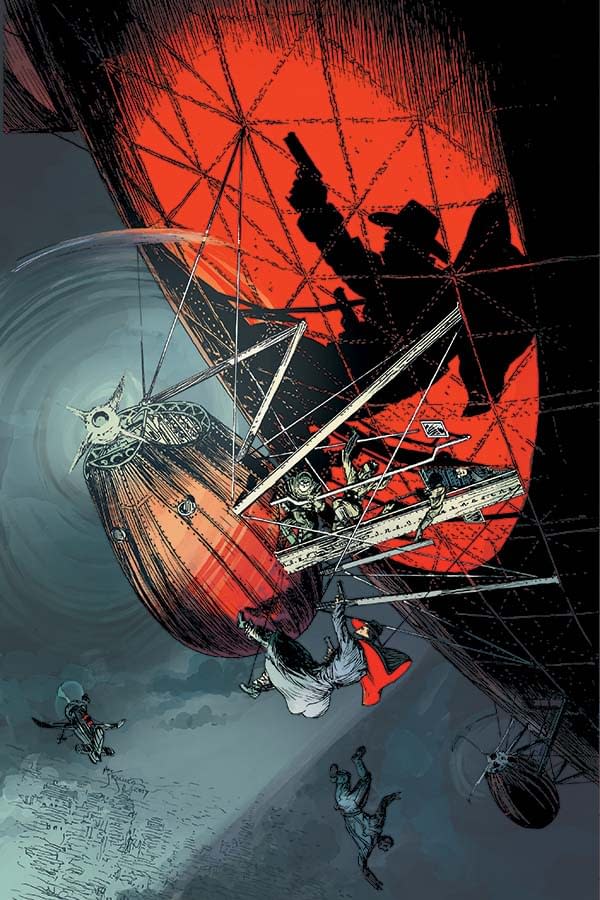 SHEENA: QUEEN OF THE JUNGLE VOL. 1 Trade Paperback
Cover: J. Scott Campbell | Writer: Marguerite Bennett, Christina Trujillo | Art: Moritat, Maria Sanapo | Format: Softcover Page Count: 160 Pages
In this riveting relaunch, the guardian of the jungle, SHEENA, pursues a mysterious invader that has come to spy on the Amazon's most ancient secrets… Following the path of the trespasser, she encounters a forbidden ruin in which even more deadly dangers lie in wait — and begins an adventure that will take her beyond her wildest imaginings!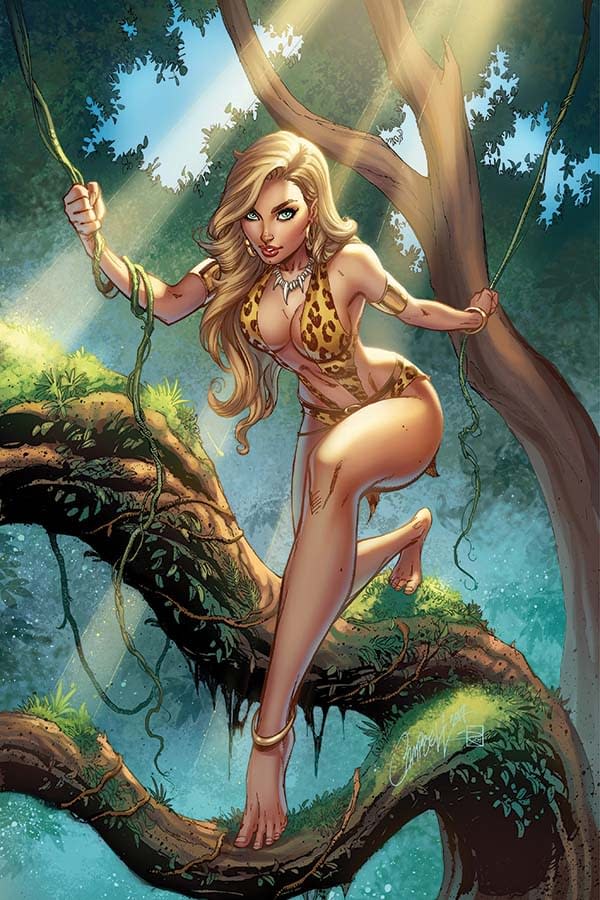 TUROK VOL. 1: BLOOD HUNT Trade Paperback
Cover: Álvaro Sarraseca | Writer: Chuck Wendig | Art: Álvaro Sarraseca | Format: Softcover Page Count: 140 Pages
The fascist Saurian soldiers of the Varanid Empire-part dinosaur, part man, all bad news-have seized control of the Lost Valley, and only the mysterious man known as Turok is willing to stand against them! But the all-new Turok only cares about one thing: he's on a quest to track down a missing girl – and she might hold clues as to how the Lost Valley has changed so much! Now Turok must infiltrate a prison camp run by the Varanid Empire in order to get more information about her whereabouts — and beware, any Varanid soldier who gets in his way – because there's a reason they call him the Dinosaur Hunter!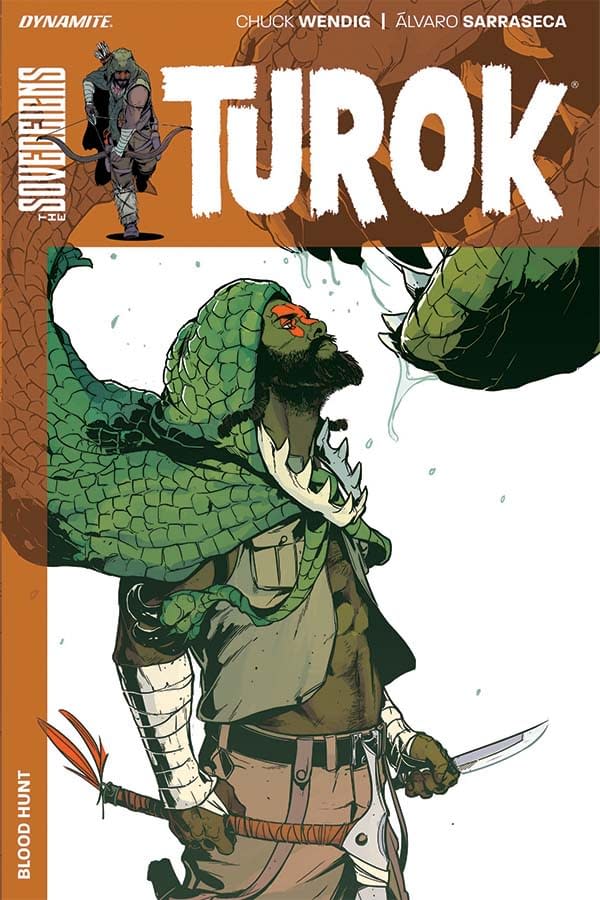 VAMPIRELLA (2017) VOL. 2: THE GOD YOU KNOW Trade Paperback
Cover: Andy Belanger | Writer: Jeremy Whitley, Paul Cornell | Art: Andy Belanger, Creees Lee, Paulo Barrios, Rapha Lobosco | Format: Softcover Page Count: 144+ Pages
Vampirella is fresh off a mind-blowing discovery-or at least it should have been. Coming to terms with what she's learned about herself and her past means a journey to a place far scarier than the twisted future she's living in… her twisted mind! Prepare yourself for a Vampirella like you've NEVER seen before! Collects issues 7-11 of Vampirella (2017)!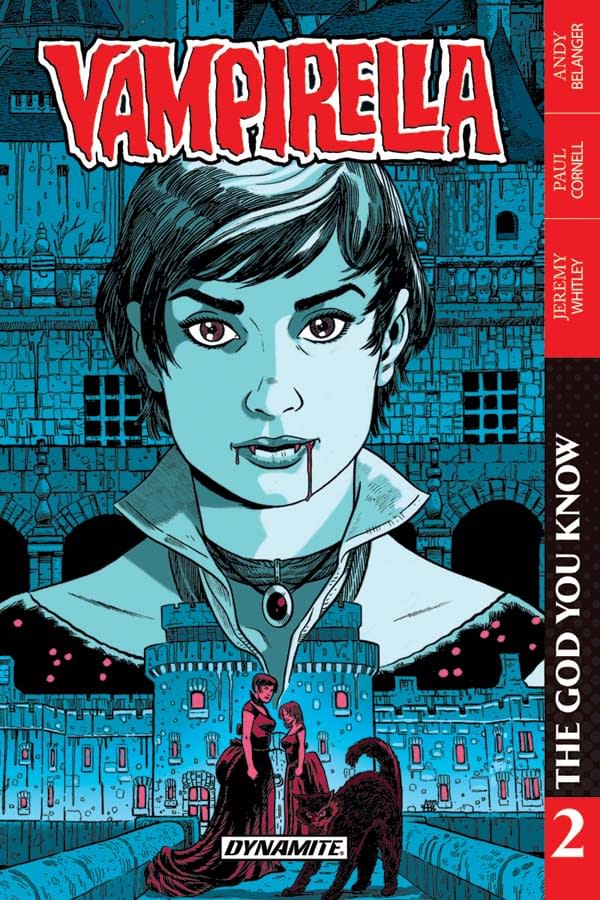 WARLORD OF MARS: DEJAH THORIS OMNIBUS VOL. 2 Trade Paperback
Cover: Jay Anacleto | Writer: Robert Place Napton | Art: Carlos Rafael, Debora Carita | Format: Softcover Page Count: 456 Pages
Includes three full graphic novels: Warlord of Mars: Dejah Thoris Vol. 5: Rise of the Machine Men, Warlord of Mars: Dejah Thoris Vol. 6: Phantoms of Time, Warlord of Mars: Dejah Thoris Vol. 7: Duel to the Death.