Former Marvel & DC Editor-In-Chief Bob Harras Now At Immortal Studios
Bob Harras was EIC during Marvel Comics' period of greatest financial growth, then at DC for the New 52. And now it's Immortal Studios.
---
Bob Harras was Editor-In-Chief during Marvel Comics' period of greatest financial growth, known as the nineties, before he was fired when things turned south. He jumped to DC Comics, where he was also made Editor-In-Chief, working with his old Marvel compatriot Jim Lee, and saw DC Comics relaunch its most successful sales spurt ion the last twenty years – before he was again fired during the DC Bloodbath.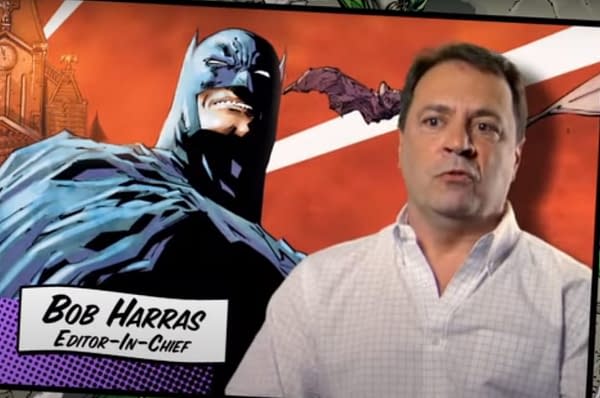 So what will he do in his third stint? Bob Harras joins former DC compatriots Immortal Editor Brian Cunningham and Head Of Publishing Hank Kanalz, also victims of the DC Bloodbath, at Immortal Studios, taking the position of Editor-At-Large. I hope that is not an example of body shaming. You know, if/when DC Comics/Warners finally drops Jim Lee and his seven-figure salary, Immortal Studios might make quite the comforting and welcome place to end up. Although I guess that Mark Waid will avoid Immortal Studios like the plague. But how soon before Scott Lobdell starts working for Immortal?
So, yes, Immortal Studios, describing itself a "transmedia, direct-to-consumer entertainment studio executing a comic first approach to its modern and elevated take on the ancient Chinese martial arts-fantasy genre, also known as Wuxia" and creator of the world's first interconnected Wuxia (martial arts fantasy) "storyverse," And today, they announced the addition of Bob Harras as editor-at-large to its senior management team. The only person to have served as editor-in-chief of both Marvel and DC Comics, they state that Bob Harras will play an integral role as Immortal builds upon "the successful fan-driven launch of the four comic book titles— Adept, Assassin G, Chronicles of the Immortal Swordsmen and Fa Sheng–that serve as the foundation of its storyverse."
"As we embark on our mission to awaken heroes everywhere through the Immortal Storyverse, and Wuxia is again awakening as fan/youth favorited stories, Bob Harras' unparalleled experience shepherding story worlds for both Marvel and DC, the two most successful companies to have created cinematic universes, is helping us succeed in creating our own lane," said Peter "Payhuan" Shiao, Immortal Studios founder/CEO and creator of the Immortal 'Storyverse.' "Now that we have established the core pillars of our Storyverse, which has brought together all the diverse influences that have existed in the big tent of Wuxia, it's time to take these stories to the world and Bob is the perfect leader to bring legs to our current stories and to increase new ones on this foundation across all media using our dynamic tech-enabled approach to build and scale communities."
"I'm excited to join Immortal Studios with its bold plan to deeply engage with fans across the globe to thrill to the adventures of martial heroes confronting the challenges of modern day," said Bob Harras. "I'm really looking forward to working with the incredibly talented team of artists and writers at Immortal as we tell the stories of our characters who help us discover the hero within us all."
"I couldn't be more thrilled to be working with Bob again. He brings a wealth of experience to Immortal, and I'm looking forward to building this new universe with him and the amazing creative teams we've assembled. Watch out – we're just getting started," said Hank Kanalz, Head of Publishing, Immortal Studios.
Since its launch in 2021, Immortal Studios has acquired exclusive all media rights to the 60+ library of legendary Wuxia creator Shiao Yi with more than 30 Asian film/tv adaptations to date as the foundation for its Interconnected Storyverse, developed and released four multi-issue comic titles through multiple Kickstarter campaigns as part of its comics as MVP strategy, struck partnerships with Dynamite to publish and distribute the books to comic book stores worldwide, and hosted fan events, including at San Diego Comic-Con.
As an Asian American-owned and led company, Immortal also organized and hosted the Amplifying AAPI Representation in Entertainment and Media in collaboration with the Coalition of Asia Pacifics in Entertainment during the depth of Anti-Asian violence during the pandemic.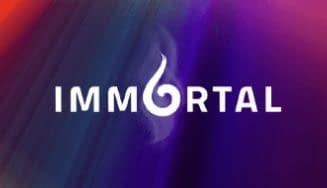 ---
---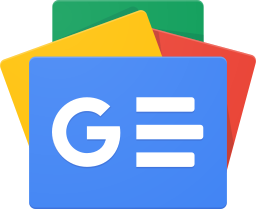 Stay up-to-date and support the site by following Bleeding Cool on Google News today!