BOOM! Studios has released a trailer for Shattered Grid, the upcoming Power Rangers super-mega-crossover event that kicks off in March with what we expect to be the shocking death of one or more characters, complete with a black polybag for Power Rangers #25. The crossover will span that title as well as Saban's Go Go Power Rangers, three one-shots, and a FCBD issue. Here's what it's about:
Kicking off with Mighty Morphin Power Rangers #25 (on-sale in comic shops on March 21st), Lord Drakkon and his newly reformed deadly army will cross dimensions in order to execute on a plan that threatens the very existence of every Power Ranger ever. For the first time in comic book history, the Mighty Morphin Power Rangers will join forces with some of the most popular Power Rangers teams in the franchise to face this unprecedented threat.
In the trailer, Jason David Frank voices Lord Drakkon, who is an evil alternate universe version of his character in the original Power Rangers TV show, Tommy Oliver, the Green Ranger. To celebrate this momentous occasion, BOOM! gathered some of the biggest names in complimentary press release quoting to provide complimentary quotes for the press release.
"The Power Rangers have always been a beacon of light and good; there to save the world day in and day out. This time around, they face a nemesis far worse than they have seen, Lord Drakkon, the alternate and evil version of Tommy Oliver. Bringing the voice of Lord Drakkon, who's vicious and ruthless, to life ran a volt of energy throughout me," said Jason David Frank. "It felt so good to be bad hahaha. The fans are in for a historic comic book event that will change the Power Rangers future like no other event in their past. They cannot miss it!"
"POWER RANGERS: SHATTERED GRID is truly the biggest Power Rangers story that we could've imagined – and now it feels even bigger with Jason David Frank delivering such a chilling performance as Drakkon," said Dafna Pleban, Editor, BOOM! Studios. "From Mighty Morphin to Time Force to Super Ninja Steel, we've made sure that many of your favorite Rangers get moments to shine – along with introducing some brand new characters you won't see coming!"
"When Jason David Frank stepped into our studio at Saban Brands, he captured Lord Drakkon's voice in a way only Jason can," said Brian Casentini, Executive Producer, Power Rangers Content. "In partnership with BOOM! Studios, we are very excited for fans to view the trailer for this incredible comic book crossover event which tells a Ranger story of incredible scope and scale which we think will thrill the fandom."
Nowhere in the text of the press release does BOOM! mention any of the creators working on any of the books, so we'll assume these will materialize fully formed out of thin air with no human intervention, except for the most important parts: the covers by Goñi Montes and Dan Mora. Check out the trailer, some covers, a checklist, and a sweet photo of Jason David Frank on a jarring red background that you can print out and hang on your bedroom wall below: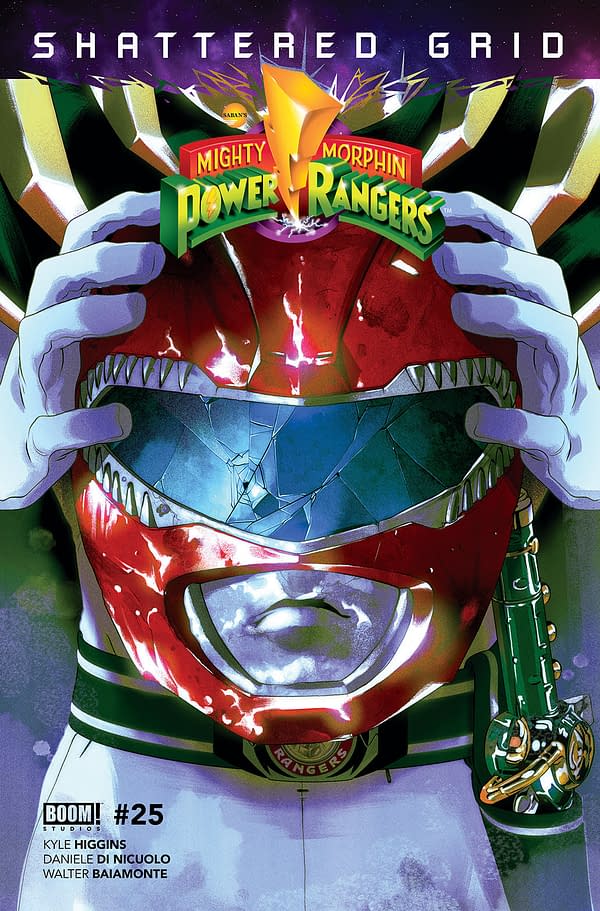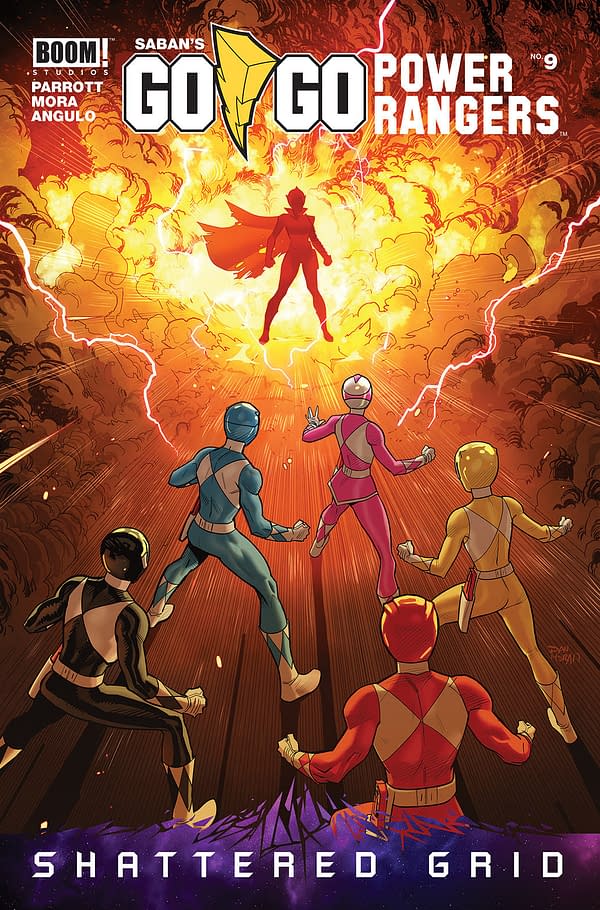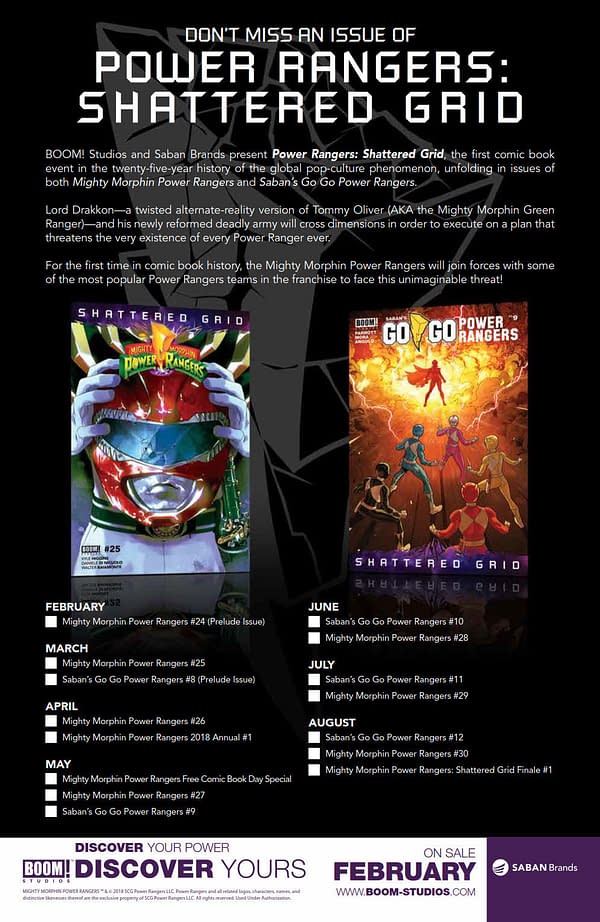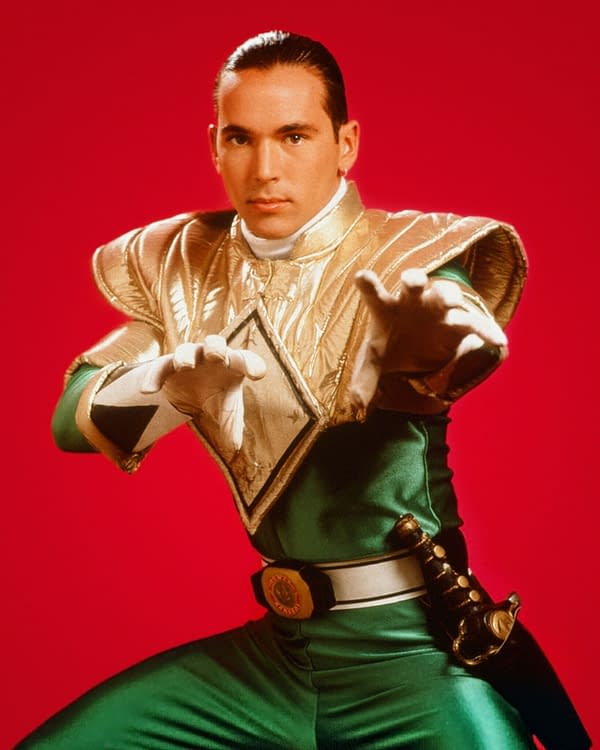 Enjoyed this article? Share it!