Remember the days of big, giant Marvel and DC Comics crossover events? We sure do, as does Gail Simone.
One of our favorite female comic writers, Simone knows her way around some pretty notable characters across the Marvel and DC Comics lexicon: DC's Birds of Prey, Secret Six, Welcome to Tranquility, The All-New Atom, Deadpool, Wonder Woman, and Batgirl.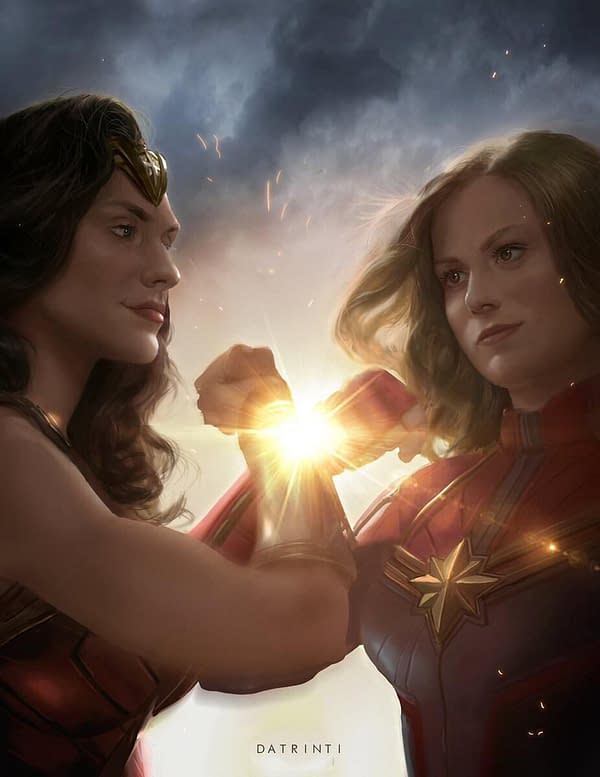 We also REALLY love her suggestion for a new Marvel/DC team up: Wonder Woman and Captain Marvel.
If there were a crossover, I am calling Wonder Woman/Captain Marvel and I am willing to fight on this. :)

— Gail Simone (@GailSimone) January 20, 2019
Considering what a profound impact both characters have had in the motion picture realm [astounding when you think that Marvel Studios' Captain Marvel doesn't even hit theaters for another two months], capitalizing on the popularity and symbolism of two of the most powerful female heroes in a comic makes pretty good sense, more than likely some dollars, too.
So, dear comics publishers, please make this happen.
Enjoyed this article? Share it!