Garth Ennis' Red #4 And Damsels: Mermaids #3 Extended Previews From Dynamite… And More In Stores Tomorrow
Here's a sneak peek (with Red and Damsels its more than just a peek) at the books Dynamite has on sale tomorrow.
ARMY OF DARKNESS VS. HACK/SLASH #1
Tim Seeley (w) Daniel Leister (a) Tim Seeley, Stefano Caselli, Ben Templesmith (c)
Fans & retailers, order the cover of your choice!
FANS, ASK YOUR RETAILER FOR THE Tim Seeley B/W art retailer incentive cover / Stefano Caselli "virgin art" retailer incentive cover
FC • 32 pages • $3.99 • Teen+
After the events of the HACK/SLASH series, Cassie Hack is doing her best to live a normal life. But a Deadite attack forces Cassie back into action and this time, she's not alone! Meet Cassie's new partner: Ashley J. Williams! Can the pair keep from killing each other long enough to quest for the stolen pages from the Book of the Dead? Will Ash get some sugar? Or will Cassie make him kiss it? It's the horror mash-up that fans demanded!
UNCANNY #2
Andy Diggle (w) Aaron Campbell (a) Sean Phillips (c)
FC • 32 pages • $3.99 • Teen+
Weaver's uncanny ability makes him uniquely adapted for a life of crime… but also makes him a target. Now, after one grift too many, he finds his list of friends as depleted as his credit rating. Hunted through the mean streets of Singapore, he finds an unexpected ally in the mysterious Maggie, the ticket to a new life… or a one-way trip to the morgue!
DARK SHADOWS: YEAR ONE #4
Marc Andreyko (w) Guiu Vilanova (a) Patrick Berkenkotter (c)
FC • 32 pages • $3.99 • Teen+
Barnabas continues to struggle with his bloodlust, while the crazed Reverend Trask's witch hunt leads Collinsport on a descent into hell! To make matters worse, cousin Millicent arrives, bringing with her a new evil in the form of Nathan Forbes!
DAMSELS: MERMAIDS #3
Matt Sturges (w) Jean-Paul Deshong (a) Paul Renaud (c)
FC • 32 pages • $3.99
The Little Mermaid arrives at the Center of the Ocean, only to find the Great Whorl as huge and terrifying as legend has it. But when the Little Mermaid dives to retrieve the mysterious Axis Mundi, she discovers something else that wants it even more. Warning: May contain romance, mutiny, and giant squid!
GARTH ENNIS' RED TEAM #4
Garth Ennis (w) Craig Cermak (a) Howard Chaykin (c)
FC • 32 pages • $3.99 • Mature
Red Team's latest target could land them in very hot water, protected as he is from on high. Meanwhile, Trudy's late night encounter with an amorous newcomer spells trouble of a different kind- the kind that could finish the entire team for good.
MARK WAID'S THE GREEN HORNET #4
Mark Waid (w) Ronilson Freire (a) Paolo Rivera (c)
FANS, ASK YOUR RETAILER FOR THE Paolo Rivera black & white art retailer incentive cover / Paolo Rivera "virgin art" retailer incentive cover
FC • 32 pages • $3.99 • Teen+
Now that the Green Hornet is out of control, only one man stands a chance of bringing him down–his partner, Kato! What's the voice that Britt Reid is hearing–and is he alone in hearing it?
WARLORD OF MARS #27
FC • 32 pages • $3.99 • Mature
Arvid Nelson (w) Leandro Oliveira (a) Joe Jusko, Lucio Parrillo (c)
Fans, ask your retailer for the variant incentive cover!
RISQUÉ retailer incentive cover
John Carter's going north – to the Martian north pole, that is, in hopes of finding clues that will lead him to the murderer stalking his palace. From the moment he arrives, Carter finds himself embroiled in the conspiracies and intrigues of the Martian north, where the only thing more bitter than the cold is the politics. How many asses is our hero gonna have to kick to get to the truth? A whole lot, trust us – this is Mars! Warlord of Mars #27: White Lies and Alibis!
Dynamite Digital Releases on Kindle, Comixology and Iverse
AMANDA HOCKING'S THE HOLLOWS: A HOLLOWLAND GRAPHIC NOVEL PART 6 (of 10)
Amanda Hocking, Tony Lee (w) Steve Uy (a) Steve Uy (c)
B & W • 22 pages • $1.99 • Teen+
As Remy and her companions are welcomed into Korech's 'family', unspoken secrets come to light and Lazlo finds his life in danger as he learns the truth of the cult, facing down the barrel of a shotgun! Continuing the enhanced adaptation of Amanda Hocking's best selling novel HOLLOWLAND by #1 New York Times bestseller Tony Lee (X-Men Unlimited, Doctor Who), and Steve Uy (Avengers Initiative, JSA Classified)! Dynamite Entertainment proudly presents Amanda Hocking's The Hollows: A Hollowland graphic novel.
---
---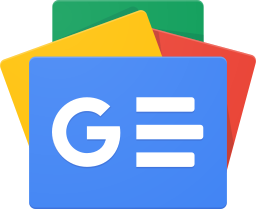 Stay up-to-date and support the site by following Bleeding Cool on Google News today!