More Gossip on Superman Joining The Authority – Maybe
Yesterday, Bleeding Cool ran the story that we'd heard tittle-tattle that in upcoming Superman storylines, that Superman would end up as leader of The Authority in upcoming DC Comics titles. We also laid out some of the breadcrumbs that may be setting that story up in the current Superman comic book, with a government suspicious of Superman, him being given the nickname of King Of The Earth, and a world who now knows he is Clark Kent making some of his acquaintances vulnerable.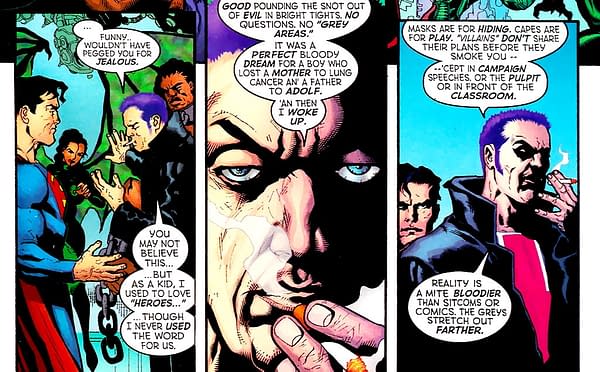 We also mentioned the classic Action Comics #775 which saw Clark go up against an analogue version of The Authority, The Elite led by Manchester Black in What's So Funny About Truth, Justice And The American Way, which has become a classic defining moment over the years. Some folk suggested that current Superman writer Brian Bendis might benefit from reading it, I would suggest that he most definitely has.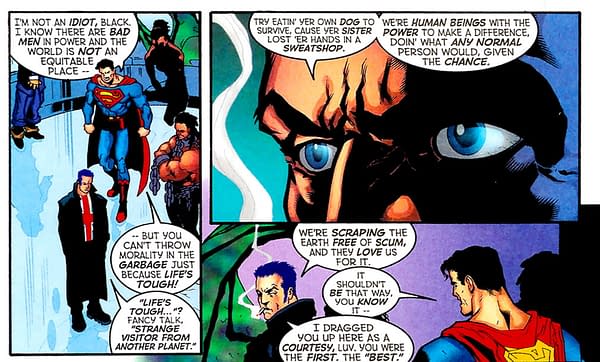 We have seen Marvel gain great success with House Of X giving us a Charles Xavier seemingly going against all his principles. Might we have similar to Superman, especially if a world and its governments turn against him?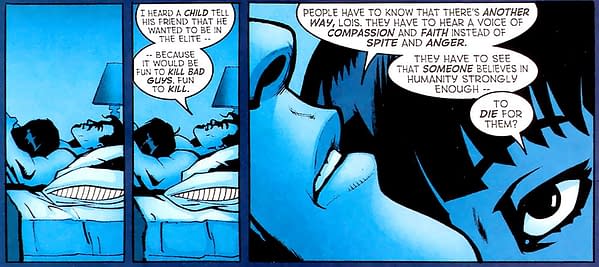 But we have got another tidbit to add to what we reported yesterday and the real reason for doing this followup. That this was all part of the original 5G plan that would see Jonathan Kent become Superman and Clark Kent age up. This would be the role for an older Superman, one who has stepped back to let his son flourish in the role. And while the scale of what 5G would have been in the DC Comics Universe with a line-wide character change, has been dramatically reduced, this is still happening as a storyline.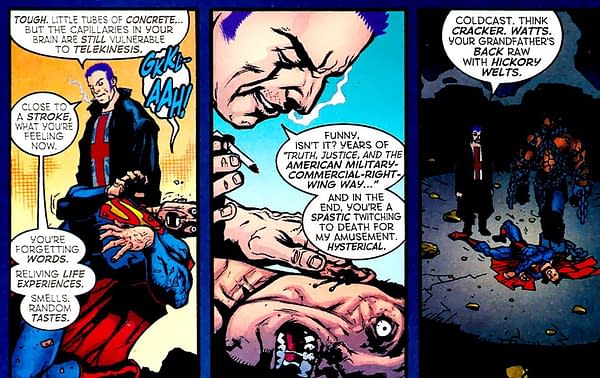 Keep your eyes out for more breadcrumbs, more sugar cubes, more signs leading the way in the Superman and Legion books…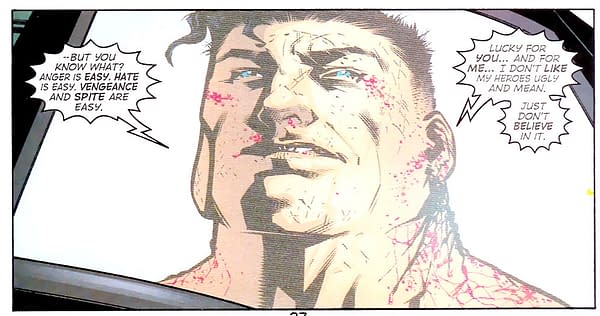 Action Comics #775 currently sells for $12 to $20. I wonder if that will change?