Green Lanterns #45 Review: The Worst Day of Jessica Cruz's Life Revealed
[rwp-review-recap id="0"]
Green Lantern Jessica Cruz is trapped within a black hole created by Singularity Jain. She's left to relive the worst day of her life: the day her friends were killed in front of her on a hunting trip. Her partner, Green Lantern Simon Baz, has brought in the help of the Justice League and one John Constantine to pull Jessica out of her own personal hell.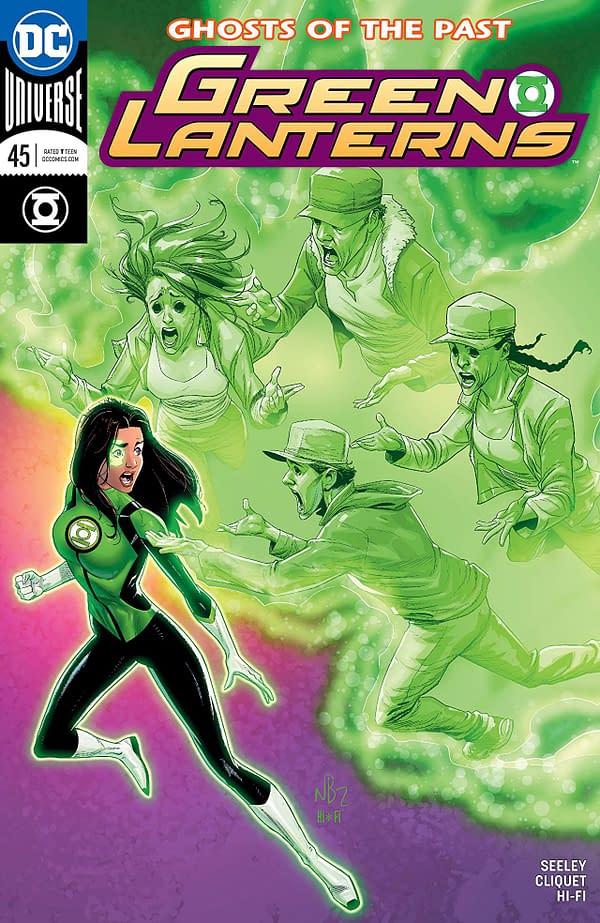 Green Lanterns #45 shows us the infamous hunting trip of Jessica Cruz and the friends she had with her at the time. We get some context for the person that Jesse was, the kinds of friends she had, and how close they were to one another. It also, importantly, shows that Jesse has always had anxiety issues that were made more severe with the tragedy. That detail only really matters to people like me I suppose; anxiety disorder doesn't often just manifest one day with the exception of things such as PTSD.
The remainder of the plot is slow-going. Constantine doesn't show up until more than halfway through the book, and Simon doesn't enter the black hole until the very end. That said, an "origin" issue for Jessica Cruz is more than appreciated. It helps flesh her out even further. Admittedly, the hunting trip is shown as being almost impossibly pure and innocent, though you could argue this is Jesse or Jain putting rose-tinted glasses on the whole thing to make the tragedy more poignant.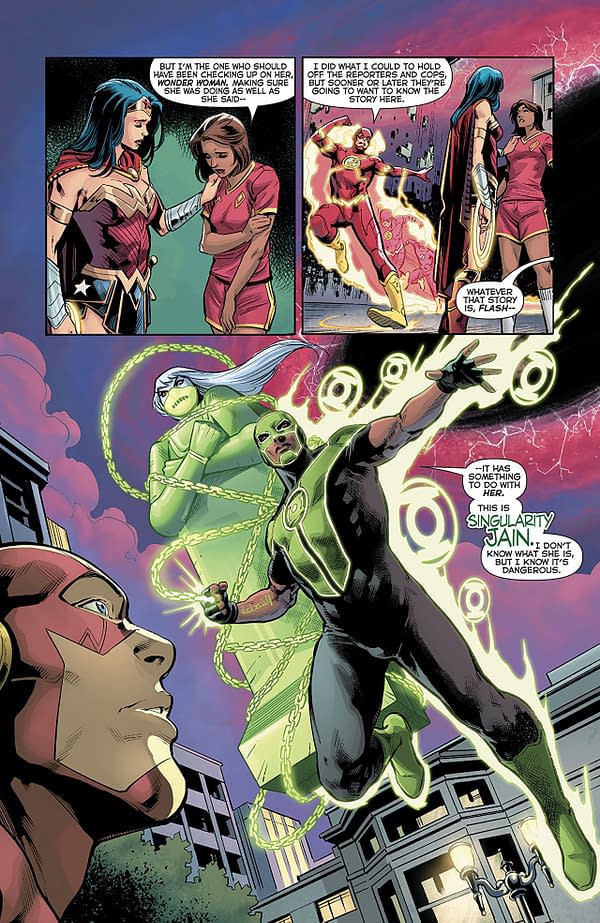 Ronan Cliquet contributes the art to this issue, and it looks especially beautiful this time around. The foliage surrounding Jesse and her friends looks great, the texturing and expression of the characters is vibrant and detailed. Hi-Fi compliments it with is own bright and eye-catching color work.
Green Lanterns #45 is an arguable slow issue, but Tim Seeley giving the transformative day of Jesse's life is a good addition to the book. Cliquet and Hi-Fi make it a great-looking book. I quite liked it and can easily recommend it. Pick it up.
[rwp-review-ratings id="0"]
[rwp-review-form id="0"]