It's hard to believe that Hal Jordan has never really needed a sidekick. If a villain needs to tie someone to the tracks of a train, they could just grab a Gnort. Need someone to aim a death-ray at? Here, have a Guy Gardner. Have a giant steamer and some boiling water? Medphyll's your guy!
But that's all about to change, according to DC's July Solicitations!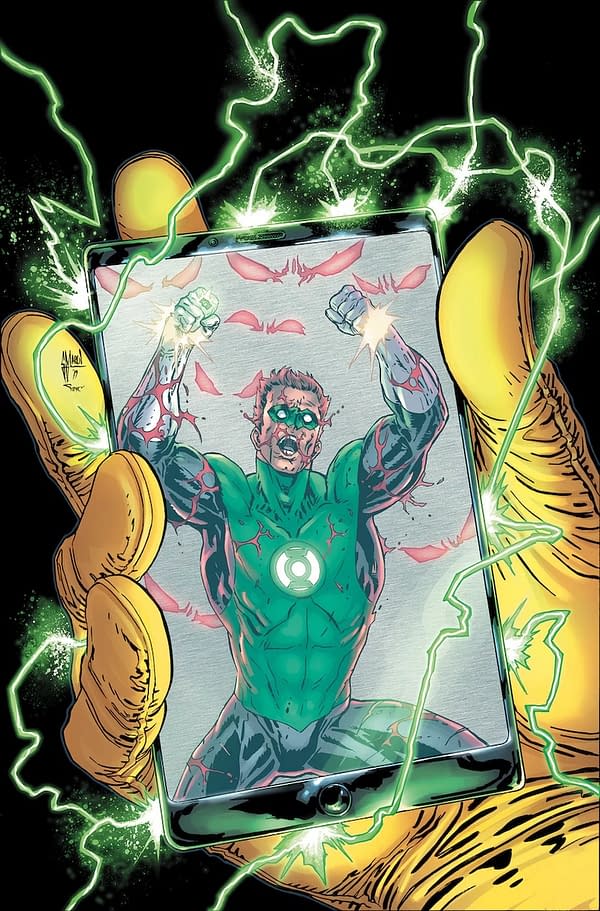 THE GREEN LANTERN ANNUAL #1
written by GRANT MORRISON
art by GIUSEPPE CAMUNCOLI
cover by GUILLEM MARCH
A Green Lantern tradition is reborn when the annual Jordan family reunion takes a turn for the bizarre, leaving Hal and his nearest and dearest on the front line of a terrifying invasion from an impossible reality that's closer than you think!
There's only one way for intergalactic lawman Hal "Green Lantern" Jordan to prevent the ultra-crime of the millennium—but what will be the outcome when Green Lantern takes on a young superhero sidekick? And who will it be? Also featuring an incredible guest appearance by the strangest Lantern of all—you must not miss THE GREEN LANTERN ANNUAL!
ON SALE 07.31.19
$4.99 US | 48 PAGES
FC | RATED T+
Any bets on who the new sidekick will be?
Enjoyed this article? Share it!