Posted in: Comics | Tagged: dc comics, man of steel, superman, Warner Bros
---
Happy 79th Birthday, Superman (And I Wonder If DC/WB Has Something Big In Store For Your 80th In 2018) While he was preparing today's installment of his regular On This Day in Pop Culture column, my BC colleague Jeremy Konrad reminded me that today was the 79th anniversary of the release of Action Comics #1, and that I'd done a write-up to mark the occasion here on his 75th anniversary in 2013.
WB/DC did a pretty solid job marking the occasion too, with Man of Steel on the film side and the Jim Lee / Scott Snyder launch on the comic side. DC has always done a good job with these anniversaries — Superman and Batman's in particular — which is why I tend to think that there's at least a little something to those 2019 Batman 'family' film rumors, despite those non-denials.
Which of course brings us to next year this time when Superman will hit the big eight oh. Warner Bros has an "Untitled DC Film" set for July 27, 2018 — which would be perfect for a Superman 80th anniversary push, except there's nothing in production that would seem to quite fit that bill, and we'd probably know about it by now if so. That date has been on the books since 2014 though, and these things do change, so who knows… might have been something more Superman-centric planned for this slot originally. It's really unlike them to let a major Superman anniversary slide past completely though, and — Oh. I was about to wrap this post up, when it hit me. There's that telling moment in the Justice League trailer when Lois Lane looks up in the sky and… there's no Superman, or so it seems. Will that lead to some sort of Superman Returns in one of the 2019 films? Could be, I suppose.
Sounds like some good SDCC anouncements coming either way.
That aside, Happy birthday, Superman and Lois Lane too. Still looking pretty good for pushing 80. ---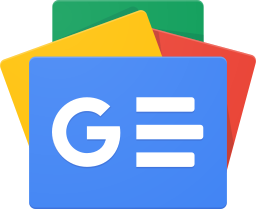 Stay up-to-date and support the site by following Bleeding Cool on Google News today!