Harley Quinn & Poison Ivy To Double-Date With Vixen & Elle
Harley Quinn: The Animated Series: The Real Sidekicks Of New Gotham Special #1 is a one-shot from DC Comics that adds writers of the animated series, Alexis Quasarano, Conner Shin, Jimmy Mosqueda, and Jamiesen Borak, to the comic book version that Tee Franklin and Max Sarin have been creating, as well as bringing in artists Oneilljones, Erica Henderson, Logan Faerber, PJ Holden and more. Harley Quinn: The Animated Series is an exciting project in both its TV and comic book adaptations, separate from much of the decisions made at DC and Warner Bros., and hated by some of the higher echelons, over what has been referred to as the South Park-isation of the DC Universe. However, Harley Quinn: The Animated Series has also been insanely popular, with the comic book outselling many of the comics it draws from. And it is hard to argue with success.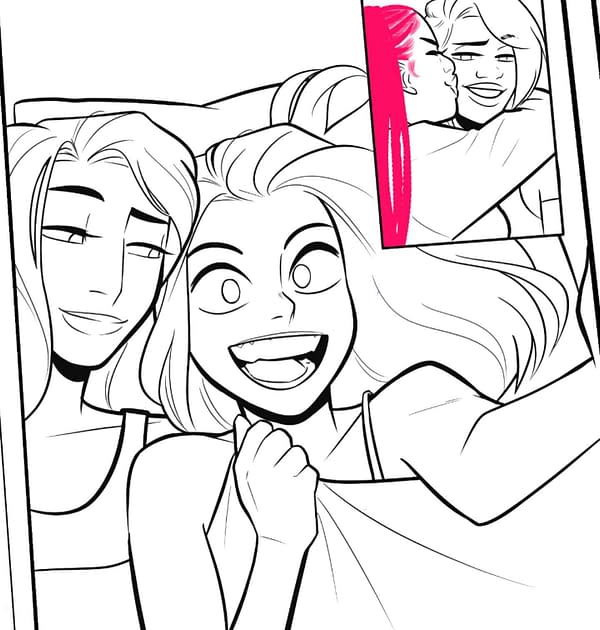 Tee Franklin has now tweeted details of her story in the anthology, "Harley & Ivy goes on a Double Date with Vixen & Elle in @dcharleyquinn 's Real Sidekicks of New Gotham, in stores 8/30! Beautiful inks by @ONeillJones"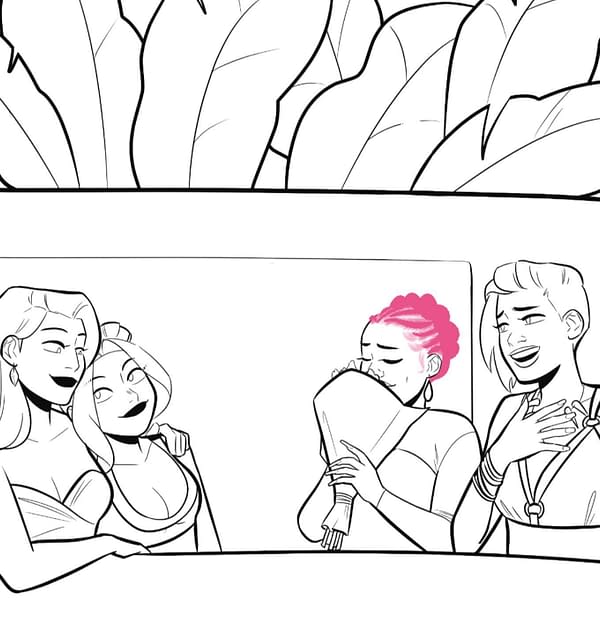 Vixen and Elle became a couple in previous issues of the comic book series, in a rather memorable fashion. And now we have a four-female double-date to look forward to. I do hope no one dies…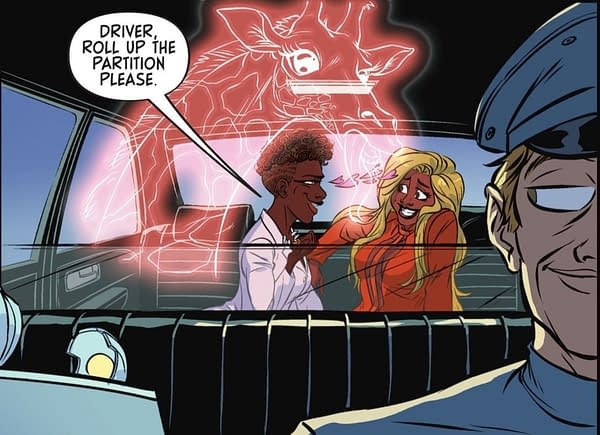 Harley Quinn: The Animated Series: The Real Sidekicks Of New Gotham Special #1 (One Shot)
Written by Tee Franklin, Alexis Quasarano, Conner Shin, Jimmy Mosqueda, and Jamiesen Borak
Art by Max Sarin, Oneilljones, Erica Henderson, Logan Faerber, PJ Holden, and more.
Cover by Max Sarin
Variant cover by Dan Hipp
1:25 variant cover by Sergio Acuna
$9.99 US | 80 pages | Prestige
What happens when writers from Harley Quinn the TV show and Harley Quinn: The Animated Series: The Eat. Bang! Kill. Tour the comic book get together and swap stories from New Gotham? Absolute mayhem, that's what! Follow what happened to some of your favorite Gotham sidekicks on Tawny Young's new trash-tastic daytime talk show and watch the chairs fly as they spill the tea! Guest-starring Clayface, Batgirl, Frank the Plant, and Harley Quinn's worst sidekick…The Joker! Retail: $9.99 Initial Due Date: 6/23/2022 FOC Date: 7/31/2022 In-Store Date: 8/30/2022