#HarleyKissingIvy For Valentine's Day
Bleeding Cool pointed out that the climactic goodbye kiss between Harley Quinn and Poison Ivy appeared to have been rather bowdlerised in the final issue of the mini-series, out this past week – still with a splash page, but now just a peck on the forehead.
Others seem to have agreed and for Valentine's Day today, have been using the hashtag #HarleyKissingIvy, with both fan art and DC Comics published art showing the couple in slightly more intimate terms.
And who better to lead them that Harley writer/artist Stjepan Sejic, who really knows what Harley and Ivy were missing.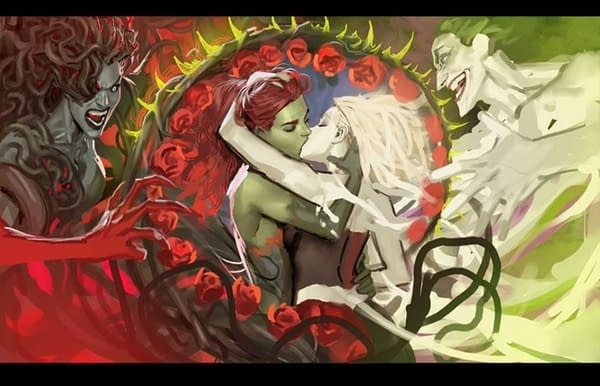 There were plenty more to reference…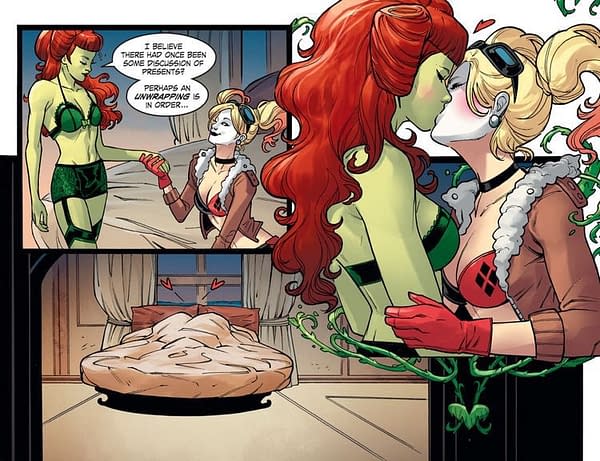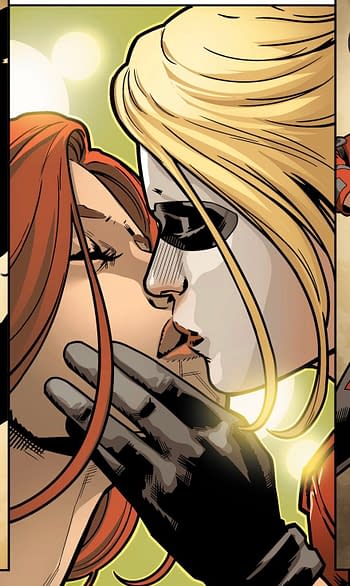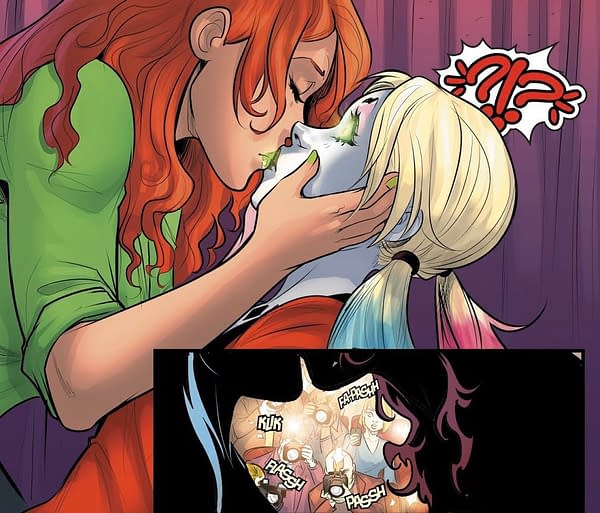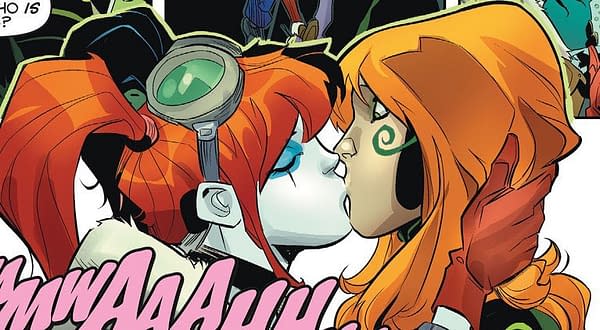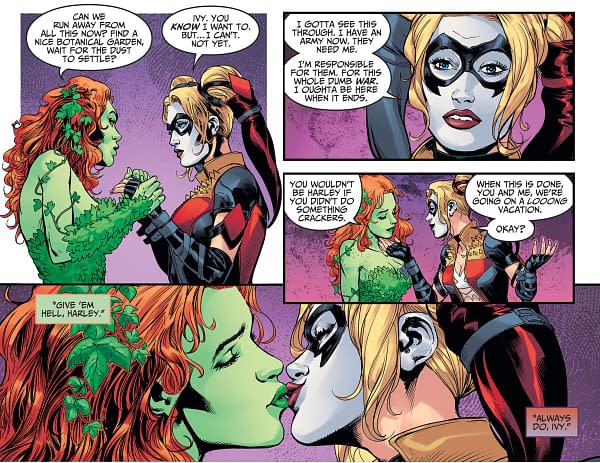 And some were just inspired by the moment.
hhhh