The final issue of Hellmouth, the Buffy the Vampire Slayer super-mega-crossover event, is in stores from explosive publisher BOOM! Studios this week, by Jordie Bellaire, Jeremy Lambert, and Eleonora Carlini, and we've got a preview below.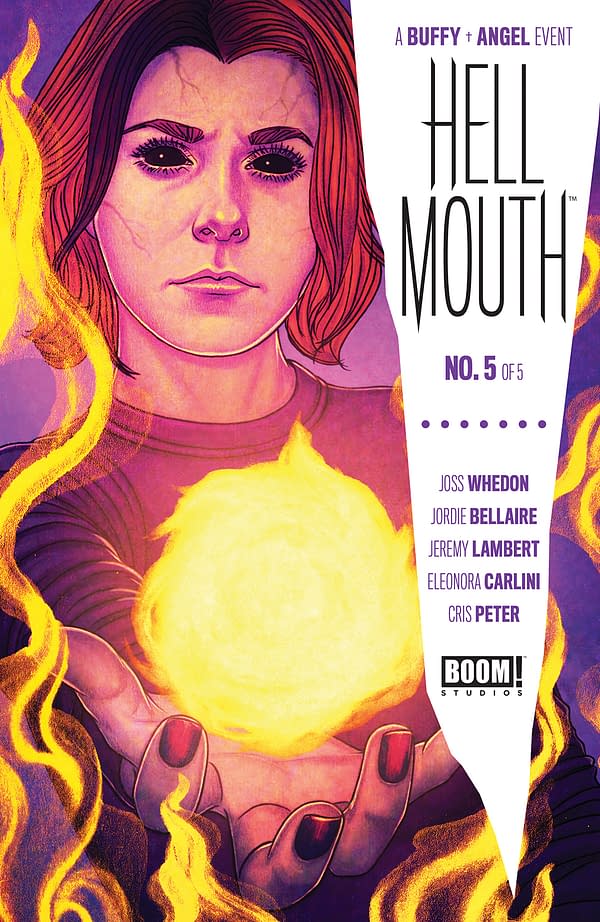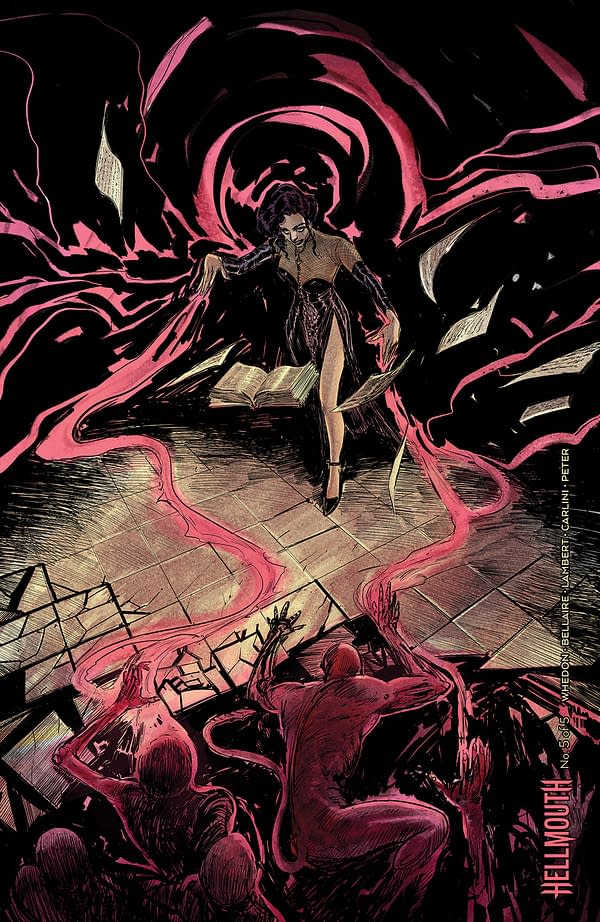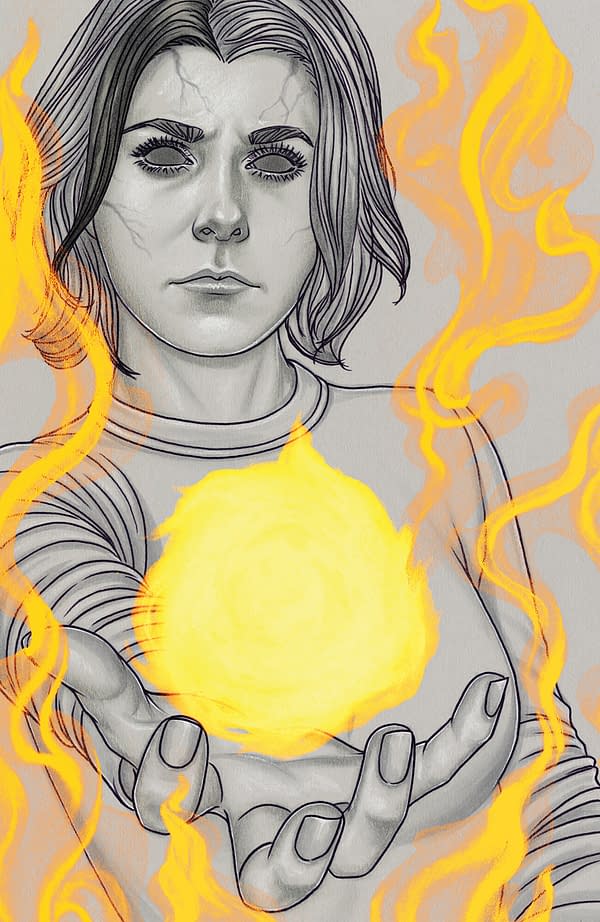 Look, if you're just coming in now, you've really waited until the last minute. Nevertheless, the recap page will catch you up.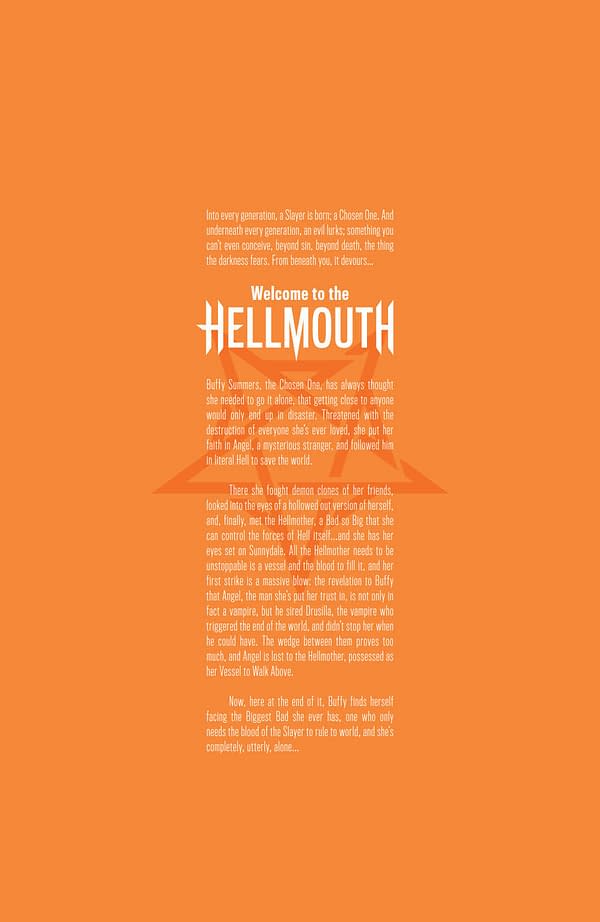 And so we find Buffy engaged in a defiant last-ditch effort to save the world all by herself before this super-mega-crossover event is over.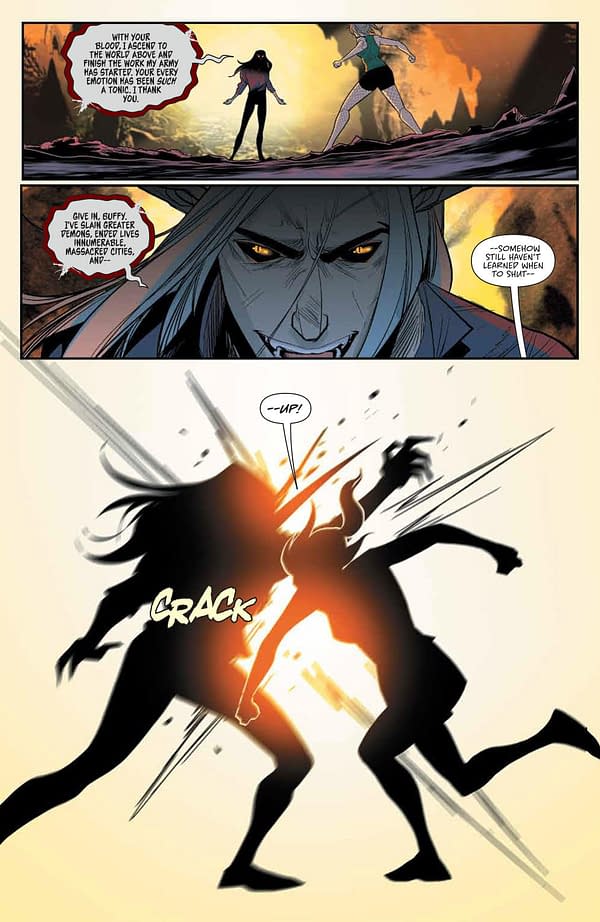 And possessing Angel isn't going to cause Buffy to go easy on the Hellmother because she kind of wants to beat him up anyway.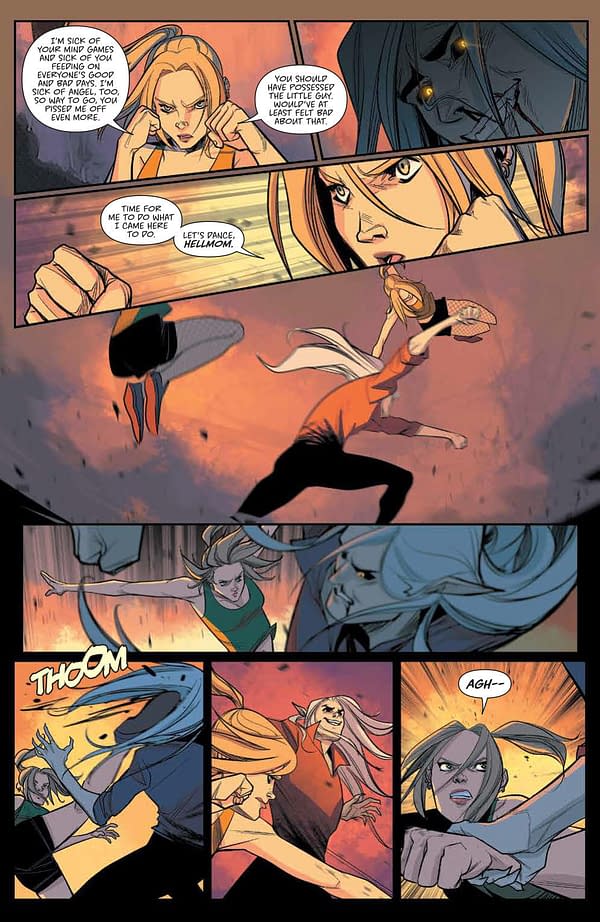 But will she slay him if she has to? That question will have to wait, because it seems that Buffy isn't alone after all.
Not that it matters, as the Hellmother is on the verge of victory.
Unless, of course, there's a last-minute intervention.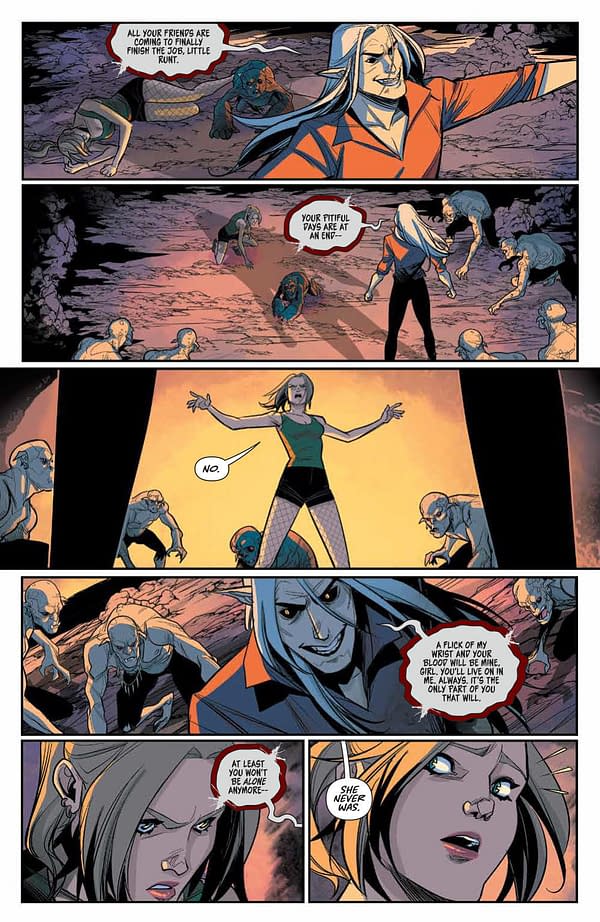 Hellmouth #5 hits stores on Wednesday.
Hellmouth #5
Publisher: BOOM! Studios
Writer: Jordie Bellaire and Jeremy Lambert
Artist: Eleonora Carlini
Colorist: Cris Peter
Letterer: Ed Dukeshire
Cover Artists:
Main Cover: Jenny Frison
Connecting Variant Cover: Vanesa R. Del Rey
Variant Cover: Jenny Frison
Price: $3.99
Synopsis: THE EVENT OF THE YEAR ENDS HERE!

Angel and Buffy finally confront the enemy in the heart of the Hellmouth, but the journey has already taken its tolls. Beaten in body and spirit, they might not have enough power between them to save the world. With more allies than they know, Buffy and Angel will make their final stand… and not everyone will make it out alive.
Enjoyed this article? Share it!