Posted in: Comics | Tagged: comic review, high moon, HRL, Lacey reviews, Papercutz, steve ellis, Super Genius
---
'High Moon: Bullet Holes And Bitemarks' Review: Great-Looking, But Narratively Jarring
It's Hiiiiigh Moon.
No, that's not some strange Overwatch reference. Today we're talking High Moon: Bullet Holes and Bite Marks — and beware of some spoilers. The first volume in the three-volume series currently being published by Papercutz's Super Genius imprint collects the first three issues of the original High Moon. At first a webcomic created by David Gallaher and Steve Ellis, the series is based on a handful of werewolf cowboys and the bevy of supernatural creatures they face. Sound cool? Well, you might want to temper some of that excitement.
We begin with strangely Scottish, Pinkteron-turned-cowboy-turned-werewolf, Matthew Macgregor. That's a lot to take in, but we don't get much time to do so. As soon as we start to get a feel for Macgregor's personality, he's murdered in a completely underwhelming and ultimately confusing scene. All the snappy dialogue and beautiful artwork can't save the letdown that is losing a character that had potential. The worst part? There doesn't seem much of a reason for him to be attacked at all.
Yes, he has made it clear he's trying to unravel the case of a missing girl and the creatures that may have taken her, but he'd already misattributed the blame onto somebody else. Had our magically appearing demon villains decided to lay low, they could have gotten away with it. Instead, they burst from their hiding places with little to no reason for why they're there or why they're so eager to kill Macgregor — and they pay the price with their lives.
The focus is then brutally shifted to follow along with Eddie Conroy, a werewolf we'd been lead to believe for the entire first half is our villain.. The abrupt change in protagonists is a good example of High Moon's biggest flaw. The writing is so disjointed that it's incredibly hard to follow along. With Macgregor's death, we get no motivations for his choice in going after Conroy, and by Conroy picking up his mantle, we're given no resolution as to why their town is overrun by harpy-esque demons.
Instead, we're thrust into a new tale as Conroy travels the world, adopting Macgregor's mission (?) and his name. I had high hopes for the second half of High Moon. Steve Ellis's work is truly stunning with bold lines that quickly set the tone of each scene. Conroy's section of the book brings in characters like a steampunk-esque brother of the original Macgregor and creations by Nikola Tesla. All beautiful, all exciting, and all underwhelmingly used.
Once again, High Moon seems to lose its train of thought going from mechanical men to hoodoo priestesses; to Conroy's tragic backstory that we get maybe two or three lines of dialogue on and a ghost made from his guilt to a lackluster finale. There's just very little payoff in the end.
Hopefully, with the second volume coming out in May of 2018 – followed by a third volume full of all new content – the pieces start coming together a little clearer. If you can get past the moments of ruined tension, it's actually a really cool book.
You can pick up High Moon: Bullet Holes and Bite Marks starting October 17th.
---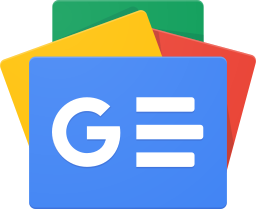 Stay up-to-date and support the site by following Bleeding Cool on Google News today!