Hip Hop Superstar MURS Joins Image/Skybound's Excellence Kickstarter
In late February, we let you know that Image/Skybound had launched a Kickstarter campaign for Brandon Thomas and Khary Randolph's hit series Excellence with the surprising opportunity to actually star in the comic.
A graphic novel collection of the acclaimed series about a young Black man born into a world of magic that has defined his family for generations… Entirely by creators of color, EXCELLENCE is a deeply personal story that channels and reflects the many experiences and emotions of Black people everywhere, while surrounding them with magic and intrigue. We are overjoyed to bring you this incredible story as well as exclusive bonus content in a deluxe 296-page hardcover!
With the campaign crossing the all-important $100,000 mark and aiming to become one of the top 25 most funded graphic novel campaigns on Kickstarter, it looks like they've recruited a new member to Team Excellence in the final 48 hours – namely hip hop legend MURS.
This shouldn't come as too much of a surprise since MURS recently became the first hip hop artist to name drop Skybound in a song:
But now Skybound has announced that MURS will write an introduction exclusive to this Excellence Book One Deluxe Hardcover, saying;
We're thrilled to welcome hip hop superstar MURS, the Living Legend himself, to the #ExcellenceIsReal family!

That's right, the genius mind behind nearly 40 solo and collaborative releases, including 2020's acclaimed hits Felt4U and Love & Rockets Vol 2: The Declaration, is going to bring something super cool and exclusive to Excellence Book One Deluxe Hardcover.

Every copy of this red-hot graphic novel collection will include a special foreword from MURS, where you'll learn just why he loves this series and what it means to him.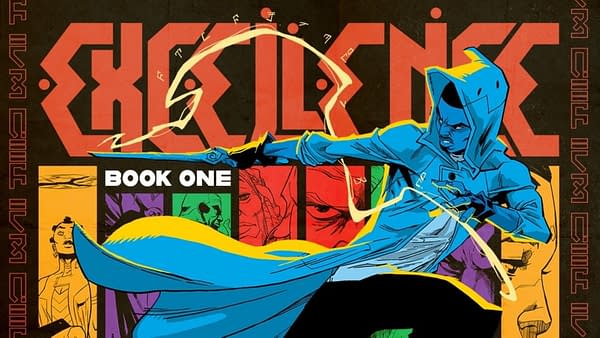 We look forward to MURS hopefully dropping a song titled "Robert Kirkman", with The Walking Dead creator guest-starring in the music video just like Booker T in his own eponymous hit song from Bad Bunny.
https://www.youtube.com/watch?v=PGJ43zaam