Holy Batpenis – Batman: Damned #1 is now a $45 Book on eBay
I'm just getting it out of my system, okay?
But yes, Batman: Damned #1 by Brian Azzarello and Lee Bermejo, the comic book which launched from DC Comics on Wednesday for $6.99, is now sold copies on eBay for up to $45 for the first printing.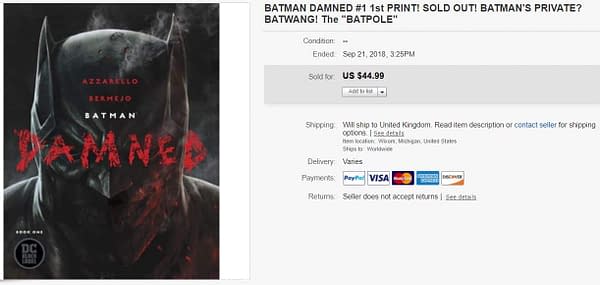 That goes for both covers.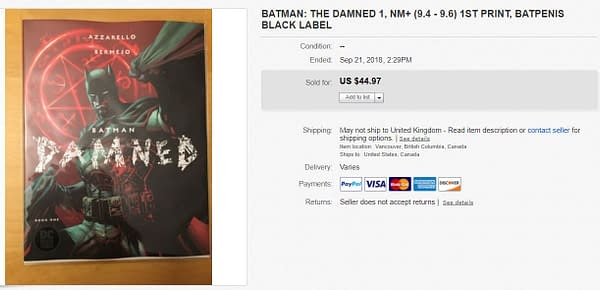 This may be down to a) it being a rollicking good read b) featuring Batman's penis c) said penis not being in the digital version or any subsequent second printing.
Which means this Batpenis is a collectible Batpenis. And copies of the one-per-store worldless edition have sold for up to $80 each. Including the promotional letter that came with it…