How Can a Pacifist Take on the God of War? War of the Realms: Journey Into Mystery #5 Preview
The War of the Realms is rampaging across the Marvel Universe right now, but there's only one thing Ares cares about in Journey Into Mystery #5: bringing back his son, Alexander. It's for that motivation that Ares has kidnapped Thor's baby sister and plans to hand her over the Queen of Cinders, who is not known for being a good babysitter. A preview of the issue follows…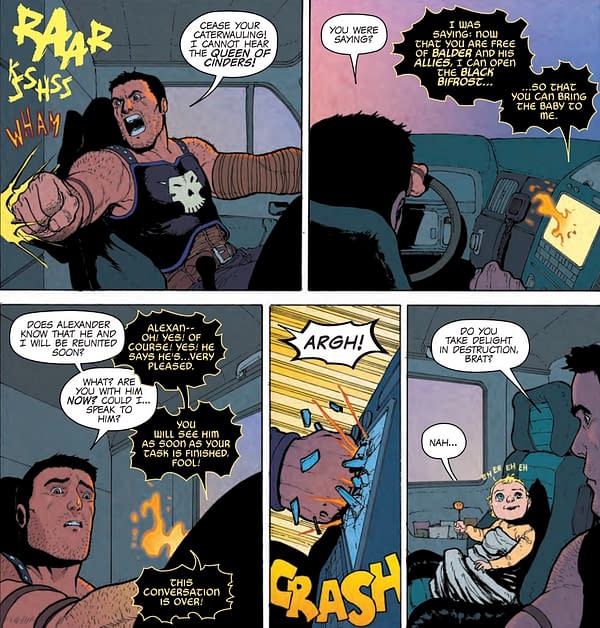 Thankfully, the kid has someone looking out for her best interests: superhero and Hollywood megastar Simon Williams, otherwise known as Wonder Man.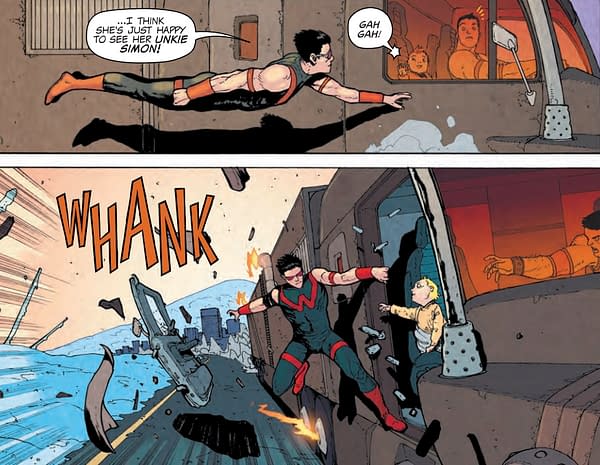 Wonder Man has no problem pulling off a rescue… but there is one problem when Ares challenges him to a fight… Simon is a pacifist!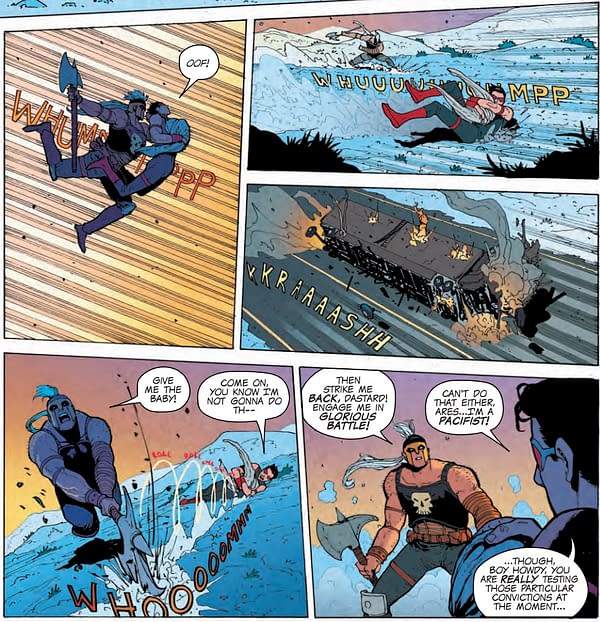 Will Ares get Simon to betray his own ideals?
We'll have to find out when War of the Realms: Journey Into Mystery #5 hits stores on Wednesday.
War of the Realms: Journey Into Mystery #5 (of 5)
(W) Clint McElroy, Justin McElroy, More (A) Andre Araujo (CA) Valerio Schiti
THE GOD OF WAR FINALLY GETS HIS HANDS ON THE HOTTEST BABE IN TOWN!
Baby Laussa, that is! Thor's little sister has been kidnapped – and she's bound for fiery Muspelheim! But Balder pledged his life to ensure Laussa's safety, and he's not about to break his vow. Even Kate Bishop, Miles Morales, Death Locket, Sebastian Druid and Wonder Man are no match for Ares, though – not when the entire Earth is at war. To save Laussa and stop Ares' rampage, they'll need some divine intervention. Superstar podcasters the McElroys bring baby Laussa and her babysitter's club to new heights in this exhilarating conclusion!
Rated T+
In Shops: Jun 19, 2019
SRP: $3.99