How Might Clark Kent's Secret Identity Reveal In Superman #18 Defeat the Year Of The Villain?
Just a little mindless speculation, the day before Superman reveals his secret identity to the world, along with a preview for the issue in question, below Which shows Superman holding a mass press conference and sees him in flashback, dealing with the idea of the Truth bit that usually goes before Justice and the American Way. Considering he has been living a lie for oh so long. But what else could this mean for Superman, and the rest of the DC Universe? Of late, DC Comics has been running the Year of the Villain crossover which has seen Lex Luther and Legion of Doom hold a big cosmic vote courtesy of the original maker of the multiverse, perpetual, as to whether people want the order of justice or the chaos doom. And they voted for doom. Bit on the nose there, but there you go. Some of this was explained as the population of the Earth, and I guess the rest of the universe, feeling separated from the super people who saved our lives. With the collapse of the Source Wall, the Dark Dimensions they invaded and threats to reality being both caused and countered by the League, but all happening in secret.
So what might tip the balance back? Well tomorrow's Superman #18, as the preview from ComicBook.com below reveals, sees Superman at the inaugural meeting of the United Planets, something that may well counter the machinations of Lex Luthor. But might a worldwide – and potentially universal – press conference that reveals that Superman is just a man of the people, working as a mid-level journalist for the dead tree press in New York? Might that help the way he – and by example the rest of the DC Comics superheroes – are perceived? Could that tip the scales away from doom and towards justice? Would Donald Trump have to stop calling the Daily Bugle the Enemy of the people?
Maybe we'll get an inkling tomorrow. Superman #18 by Brian Bendis, Joe Prado and Ivan Reis is published tomorrow from DC Comics. Expect spoilers in the mainstream press but… I mean, Superman reveals he is Clark Kent to the world. That's probably all the spoiler you need.
SUPERMAN #18
(W) Brian Michael Bendis (A/CA) Joe Prado, Ivan Reis
With Superman's family scattered across the galaxy, our hero must confront some of his greatest concerns about himself and his place in the galaxy. Legendary artist Ivan Reis joins writer Brian Michael Bendis as they introduce the biggest change in the Man of Steel's life ever!In Shops: Dec 11, 2019
SRP: $3.99
---
---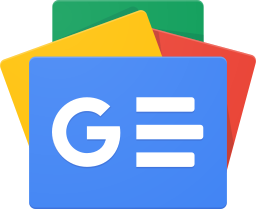 Stay up-to-date and support the site by following Bleeding Cool on Google News today!