 The last page cliffhanger for the first issue of Dark Knight III was spoiled by CBR and DC Comics in a previous interview. We tried to show how it might look.
Well, the Howard Stern website has been given black and white pages from the second issue of the series by Frank Miller, Brian Azzarello and Andy Kubert.
In which it seems to show exactly how the circumstances leading to Carrie being in the position she is (and Bruce not being) might have come about. And maybe how a certain image above may have come about…
It begins with a fight.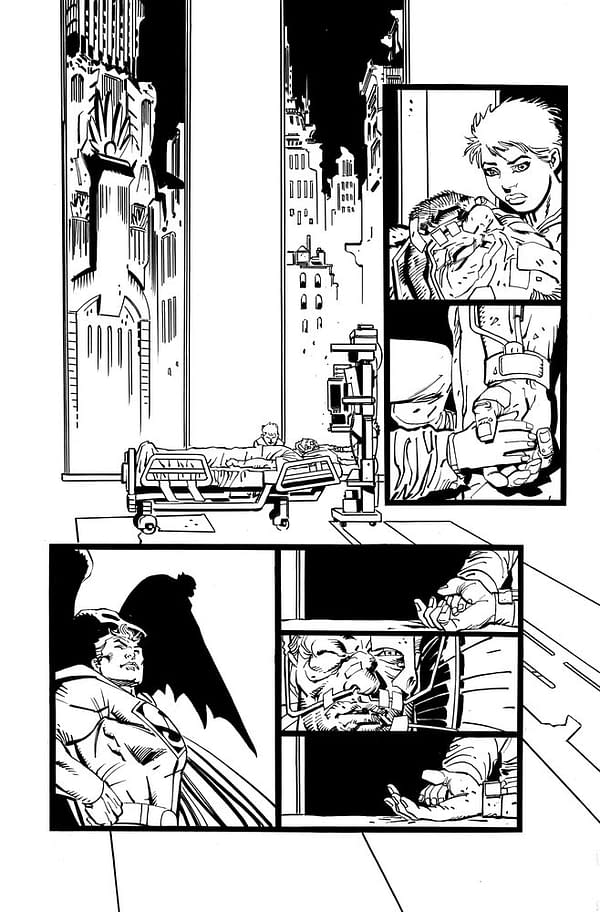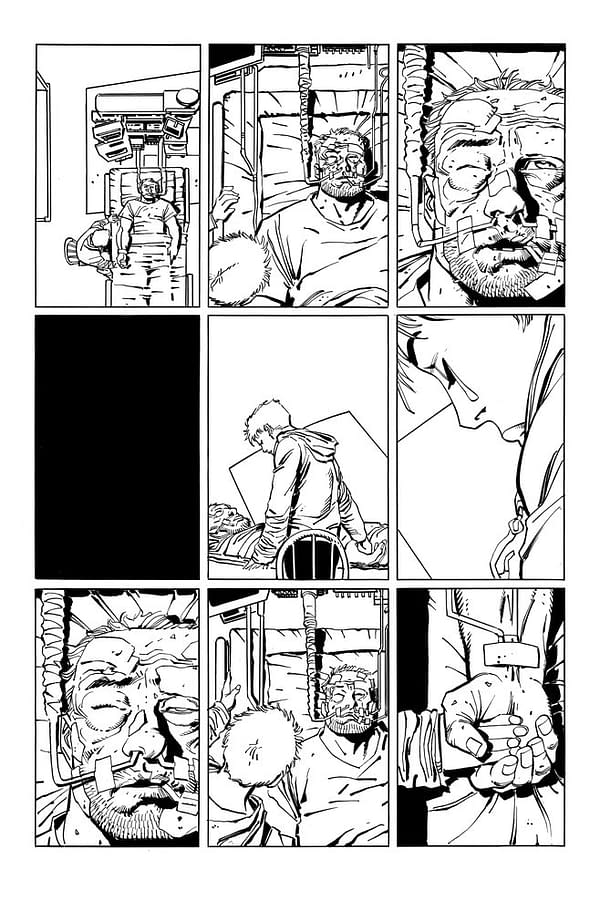 Superman has of course heard his heart stop before. Maybe this time he's taking no chances.
Enjoyed this article? Share it!