Hunt for Wolverine: The Claws of a Killer #1 Review – Gritty and Murderous Fun
[rwp-review-recap id="0"]
A small town in the middle of nowhere receives unexpected and untimely visitors that set off a mysterious device. Elsewhere, Lady Deathstrike, Sabretooth, and Daken come together on the matter of Wolverine's apparent resurrection. The three decide that, if Logan is alive once more, they are going to just have to kill him again. This path leads them to that small town, now completely empty.
The premise of Claws of a Killer is appealingly simple: Wolverine's old enemies hear that he might be back, so they decide to put him in the grave again. Admittedly, books like Weapon X, All-New Wolverine, and Iceman have made keeping track of the moral compasses of these three killers difficult, but, if you can get past that, you have a solid book here.
These three don't immediately bond over their mutual hatred of Logan, so there is plenty of tension in the team from the get-go. Their teeth-baring is entertaining and watching Victor and Daken threaten to rip one another's heads off is great.
The weird plot with the small town and mysterious paramilitary agents comes to a bit of a trite conclusion in the end, but it may still make for a fun threat for our leading villains to put down.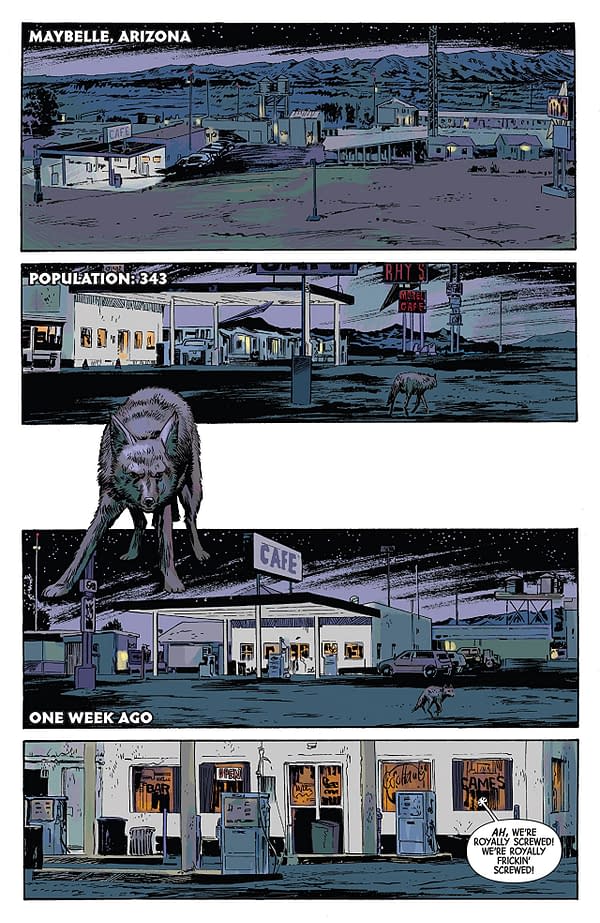 Butch Guice is a welcome artist in just about every comic. His gritty and highly detailed style makes for an oppressive and realistic world for this vicious trio to traverse. It will also likely make for some visceral bloodbaths in the issues to come. Dan Brown's color work is appropriately darker and cold, and it compliments Guice, all of which make for a great-looking book.
Claws of a Killer #1 is a rough n' ready book uniting three of Logan's greatest enemies on a quest to make Wolverine dead again. The characters have good and believable chemistry, the premise is sound, and the art of Butch Guice, Cam Smith, and Dan Brown looks fantastic. This one gets a recommendation. Give it a read.
[rwp-review-ratings id="0"]
[rwp-review-form id="0"]