Image Comics to Publish Kieron Dwyer's Lowest Comics Denominator, Unpresidented and Last of the Independents with Matt Fraction
Image Comics is to collect and republish Kieron Dwyer's lawyer-baiting, underground adult comic Lowest Comics Denominator comic book, all four issues, #0 to #3, for the first time. It also includes contributions from Rick Remender, Tony Moore, Hilary Barta, Bill Wray, Mike Manley, Johnny Ryan, as well as a forward from one of LCD' earliest fans, Garth Ennis. 152 pages, it will be out in June 30th 2020.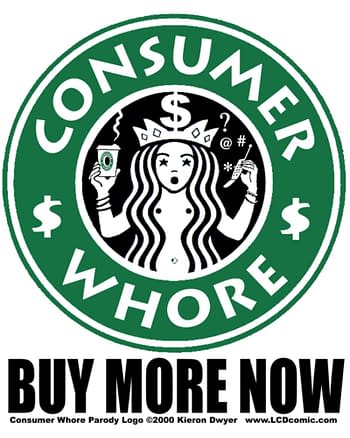 It will follow more Image Comics collections of Kieron Dwyer's work, including Unpresidented, which collects cartoons from Dwyer about a certain world leader, out on May 26th.
Taking aim at hypocrisy, greed, stupidity, and cultural chaos in the age of Trump, Unpresidented features a wide range of sharp-witted illustrations lampooning the bizarre course of American politics and culture since the fateful escalator ride of 2015. Fans of political humor and social commentary should not pass this by.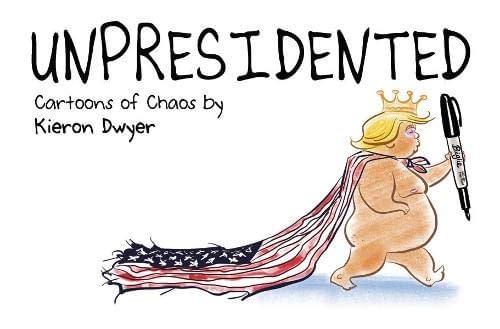 And Last Of The Independents, by Matt Fraction and Kieron Dwyer, a breakout hit for both, originally published by Larry Young, and now from Image Comics also on May 26th,
A bank in the middle of nowhere. A crew with nothing to lose. And the haul of a lifetime too big to just disappear.

This busted-knuckles crime thriller by MATT FRACTION and KIERON DWYER returns to print for the first time in more than a decade. What should've been a simple stickup turns infinitely more complex when a crew of robbers ends up with way more than they bargained for-literally. And when the mob they just accidentally robbed comes looking to even the score, there's only one way out for all involved…

A low-key, character-driven desert noir that pits cowboys against mobsters in the muscular tradition of CHARLIE VARRICK, The Outfit, and The Friends of Eddie Coyle.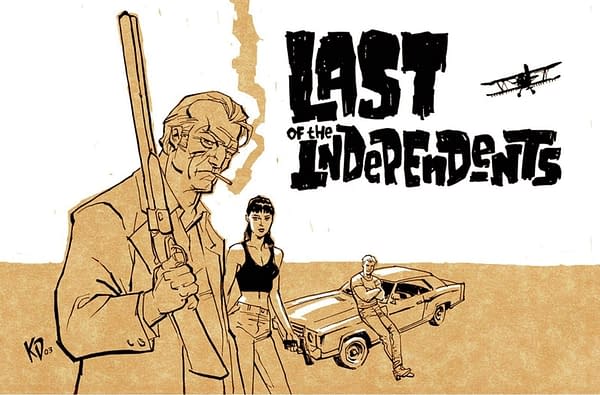 See? There is more than one notable Kieron in comic books.