Image Reprints Negan Lives as Fire Power Burns Through 150,000 Copies
It shouldn't have been hard for The Walking Dead: Negan Lives #1 by Robert Kirkman and Charlie Adlard from Image Comics/Skybound to sell out instantly, at the distributor level, as retailers got all their copies for free. But there was room for added, paid, orders on top of that and they have all sold out, sending it to a second printing for August 5th. It will still not be made available digitally and will only be available at comic book stores ordering through Diamond Comic Distributors.
On the same day, Image/Skybound released their Free Comic Book Day title Fire Power #1 by Robert Kirkman and Chris Samnee alongside the prequel trade paperback. I picked up all three, naturally. Now Image Comics has confirmed that had 150,000 copies of Fire Power #1 in circulation, which have similarly been wiped out. A 'proper' version of Fire Power #1 will be out alongside Fire Power #2, also on August 5th.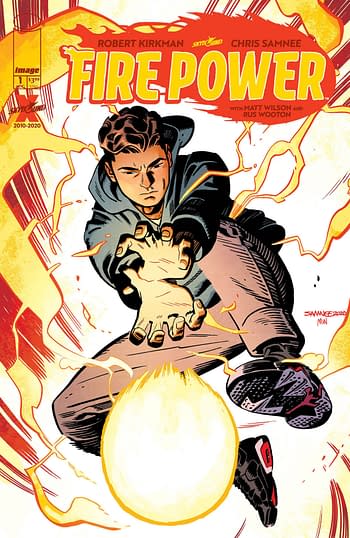 FIRE POWER BY KIRKMAN & SAMNEE #1 (RES)
IMAGE COMICS
JUN200038
(W) Robert Kirkman (A/CA) Chris Samnee, Matthew Wilson
SERIES PREMIERE! ALL-NEW monthly series created by ROBERT KIRKMAN and CHRIS SAMNEE! The one who wields the fire power is destined to save the world, but Owen Johnson has turned his back on that life. He doesn't want the power-he never did. He only wants to spend time with his family and live his life, but unseen forces are at work to make that impossible. Danger lurks around every corner as Owen's past comes back to haunt him.In Shops: Aug 05, 2020
SRP: $3.99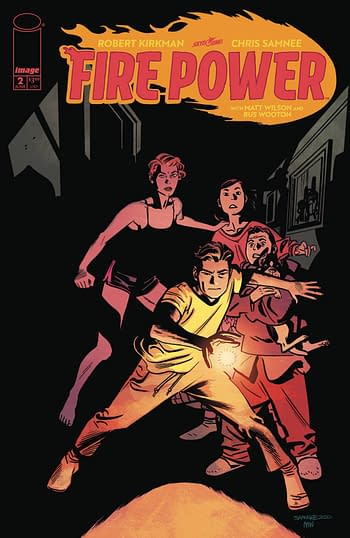 FIRE POWER BY KIRKMAN & SAMNEE #2 (RES)
IMAGE COMICS
JUN200076
(W) Robert Kirkman (A/CA) Chris Samnee, Matthew Wilson
Owen Johnson thought he could turn his back on his training, his power, and that dangerous world he never wanted to be a part of. Unfortunately for Owen and his family, the danger has found him, and whether he wants it or not, the FIRE POWER is the only thing that can save them.In Shops: Aug 05, 2020
SRP: $3.99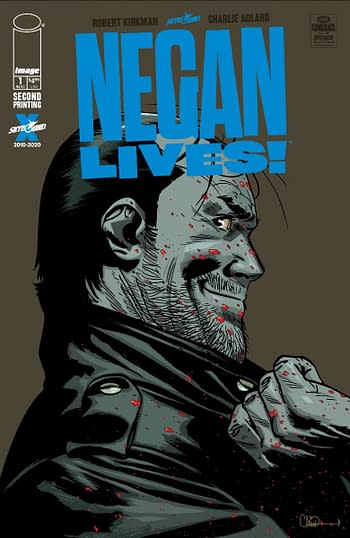 NEGAN LIVES #1 2ND PTG (MR)
IMAGE COMICS
APR208954
(W) Robert Kirkman (A) Cliff Rathburn (CA) Dave McCaig (A/CA) Charlie Adlard
The greatest f*@king comic book villain of ALL-TIME returns. 'Nuff said.In Shops: Aug 05, 2020
SRP: $4.99