Infinity Countdown: Captain Marvel #1 Review – A Great Starting Point for Those New to Captain Marvel
[rwp-review-recap id="0"]
Captain Marvel has the Reality Stone, and she has been using it to help make the best decisions in her work as Earth's Mightiest Hero. After a battle with Blastaar leaves much of Manhattan in shambles, Carol calls upon the wisdom of her peers across the multiverse, and she sees the decisions they have made in the hopes of finding guidance.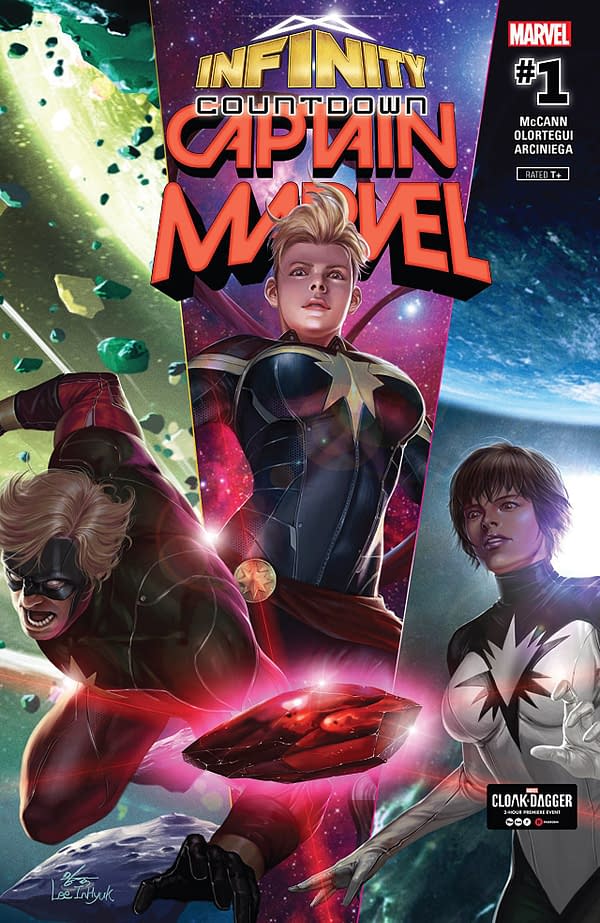 Infinity Countdown: Captain Marvel #1, like Darkhawk, isn't immediately relevant to the main Infinity Countdown story. In fact, this one might be even less relevant to the story.
That said, it's a great personal story for Carol Danvers. It looks at the events that have impacted her life, both recent and as far back as the days of Captain Mar-Vell, and it shows Carol Danvers in a moment of self-doubt. That's actually interesting, and it helps balance the bravado and strength we often see from the character in her modern incarnation.
Captain Marvel is one of those heroes who cares so much for people, and she is always trying to do better. It's cool to see the lengths to which she is trying to do better, and it makes the finale, when she finds her confidence again, all the more satisfying and heartening.
It also doesn't do that thing where this is all made to be a dangerous gambit on her part; she isn't punished for her actions here.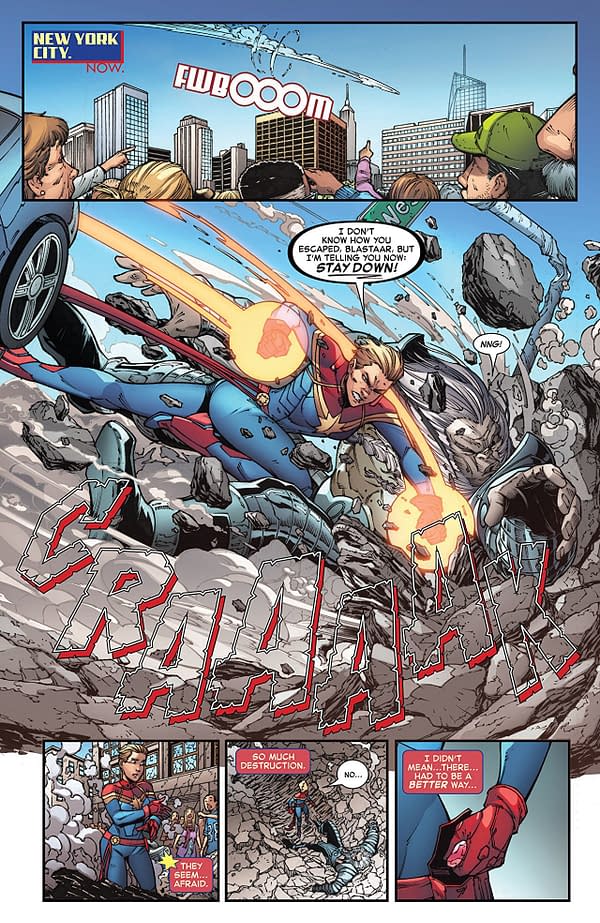 Diego Olortegui's artwork looks damn solid too. It's a distinctly comic bookish style, and it depicts action and movement quite well. Emotion, body language, and general detailing are handled well too. Erick Arciniega's color art is bright and vibrant too, giving even more life to the book.
Infinity Countdown: Captain Marvel #1 is a compelling character study on Carol Danvers. We see where she is at right now and where she may go from here. It's also a great starting point for those unfamiliar with the character. On top of that, Oolortegui and Arciniega provide good artwork. This one earns a recommendation. Check it out.
[rwp-review-ratings id="0"]
[rwp-review-form id="0"]