The Girl Who Married a Skull and a Meal at Iron Circus for October 2018 Solicits
Chicago's largest comic book publisher, Iron Circus, has a couple of books through Diamond Comic Distributors in October — a collection of African fables and stories, and a comic narrative evangelical on the matter of eating insects.
GIRL WHO MARRIED A SKULL OTHER AFRICAN STORIES GN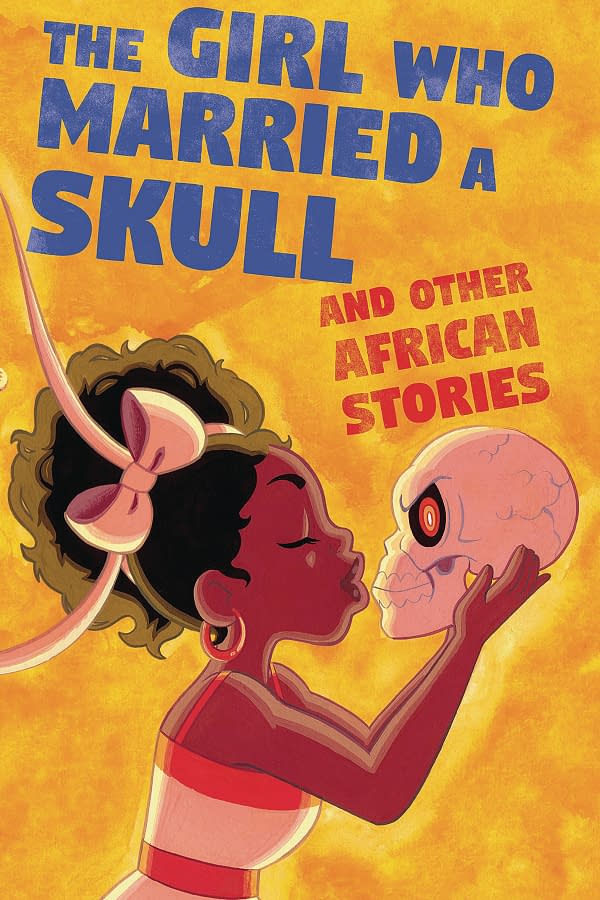 by Mary Cagle, Kel McDonald, Kate Ashwin, Katie Shanahan, Shaggy Shanahan(Contributor), Jose Pimenta, Nicole Chartrand, Faith Erin Hicks, Shazzbaa, Meredith McClaren, Jarrett Williams, Nina Matsumoto, Cameron Morris, Chris Schweiser, Ma'at Crook, Sloane Leong, Becky Dreistadt
AUG182040
Have you heard the one about the skull who borrowed body parts to pass himself off as a complete human so he could trick the village beauty into marriage? Well, what about when Frog and Snake's daughters had a play date? Okay, okay. But surely you've heard the story about the crocodiles who held a vote on whether or not to eat a man that had saved one of their lives? No? Wow. Have we got some stories for you.
In Shops: Oct 03, 2018
SRP: $15.00
MEAL GN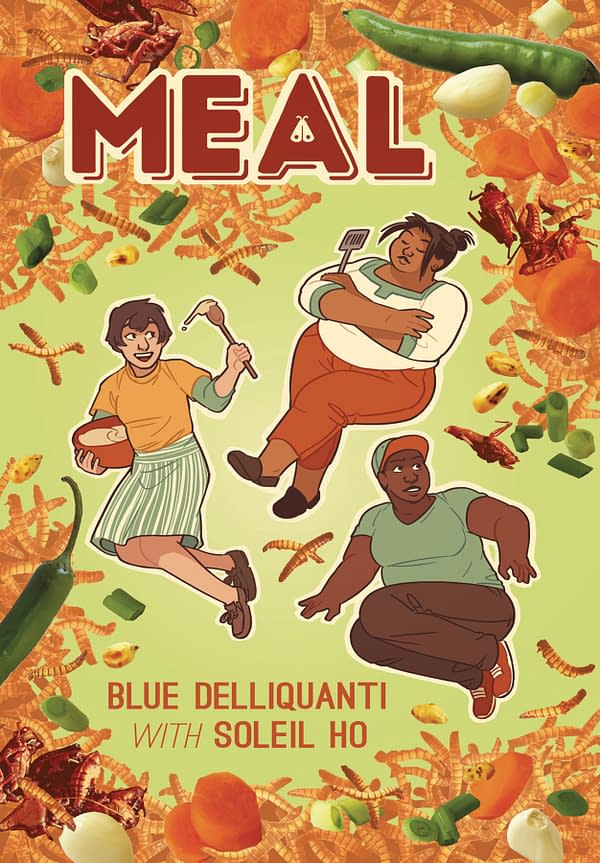 AUG182041
(W) Soleil Ho (A/CA) Blue Delliquanti
A tale of youth, good intentions, and entomophagy, Meal is about Yarrow, a young woman determined to make her mark of the cutting edge of cookery with her insect-based creations. However, her evangelist streak concerning insect cuisine rubs some of her fellow chefs the wrong way, particularly Chandra Flores, member of a culture that's been eating bugs for centuries, and deeply suspicious of this young white woman's intentions to turn her traditions into the next big foodie trend. Can Yarrow win over Chandra… and Milani, the neighbor she's been crushing on for weeks?
In Shops: Oct 03, 2018
SRP: $15.00