Is Next Week's Weapon X #26, Hell is a Free Market Healthcare System
In Weapon X #25, Sabretooth is beheaded by the demon Azazel and sent to hell, where he wanted to go as part of Weapon X-Force's mission to take down the newly demonic Rev. William Stryker. But where he ends up isn't a fiery pit of despair; well, it isn't fiery, at least. For Sabretooth, who doesn't have his healing factor in the afterlife, hell is apparently being sick with no insurance in the American healthcare system.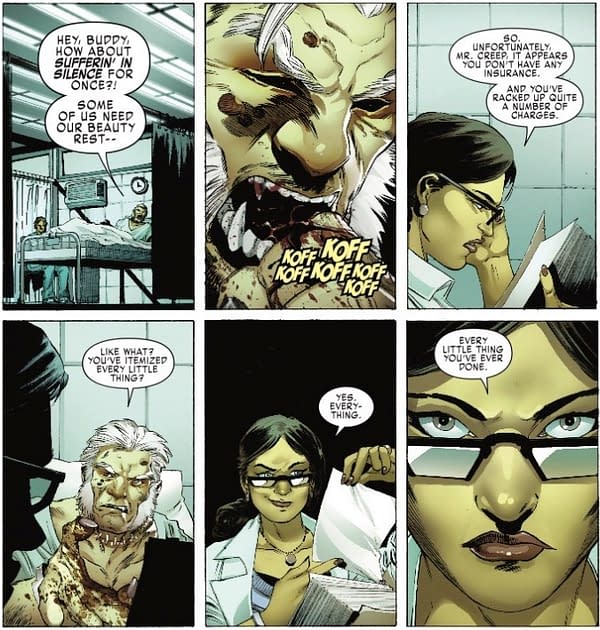 There's more than one metaphor happening here, for sure. But as Weapon X heads towards it conclusion, is the comic using its final issues to make a case for socialized medicine?
Weapon X #26 hits stores next Wednesday.
Weapon X #26
(W) Greg Pak, Fred Van Lente (A) Luca Pizzari (CA) Rahzzah
SABRETOOTH AND WEAPON X-FORCE BURN IN HELL!
Weapon X-Force needs to go to hell! But the only one who can take them there is the devilish lothario called Azazel! He can…but will he? It'll take every trick in Mystique's book to make him see the light!
Rated T+
In Shops: Nov 21, 2018
SRP: $3.99