Today, Lois Lane gets her own New 52 one shot comic book, Superman: Lois Lane.
Well, he does turn up for a panel.
But in the comic, Lois Lane goes on the track of Amanda, someone close to her sister, Lucy Lane, in Superman: Lois Lane. But is she missing a story right underneath her nose?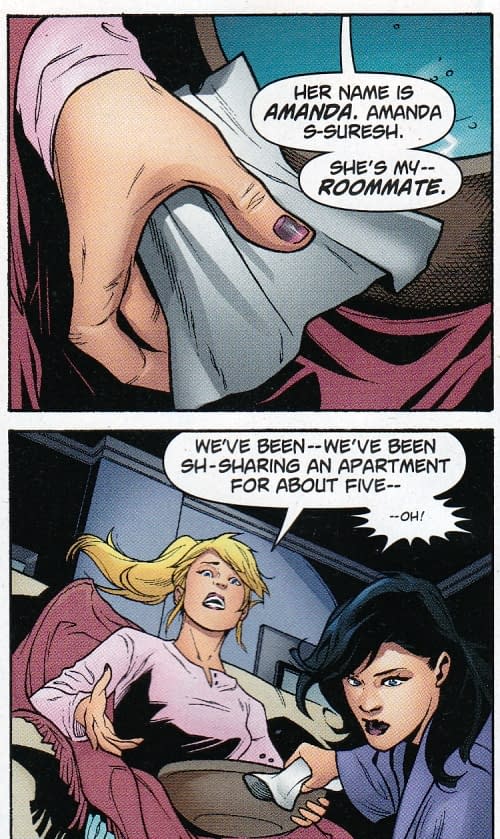 A pause on "my"? A stutter on "Sharing an apartment?" What else have they done together?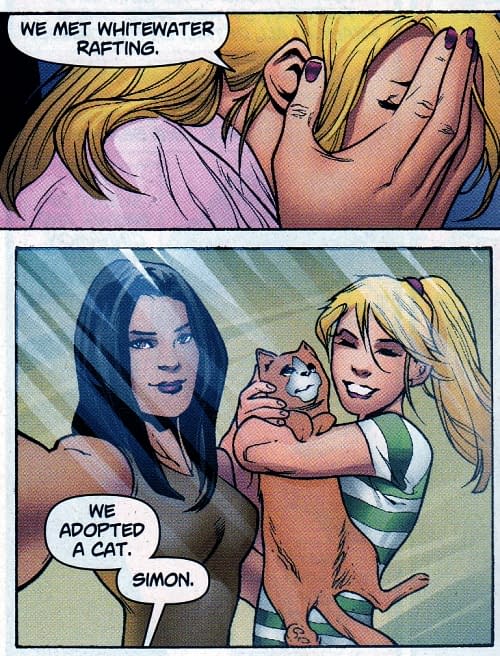 Okay, maybe it's just none of Lois' business, but are these the steps you use in foreshadowing before you say that Lucy and Amanda are a couple?
Read the comic, tell me what you think…
Comics courtesy of Orbital Comics, London.Who are adding a Transformers signing to the Great British Comics Month in March!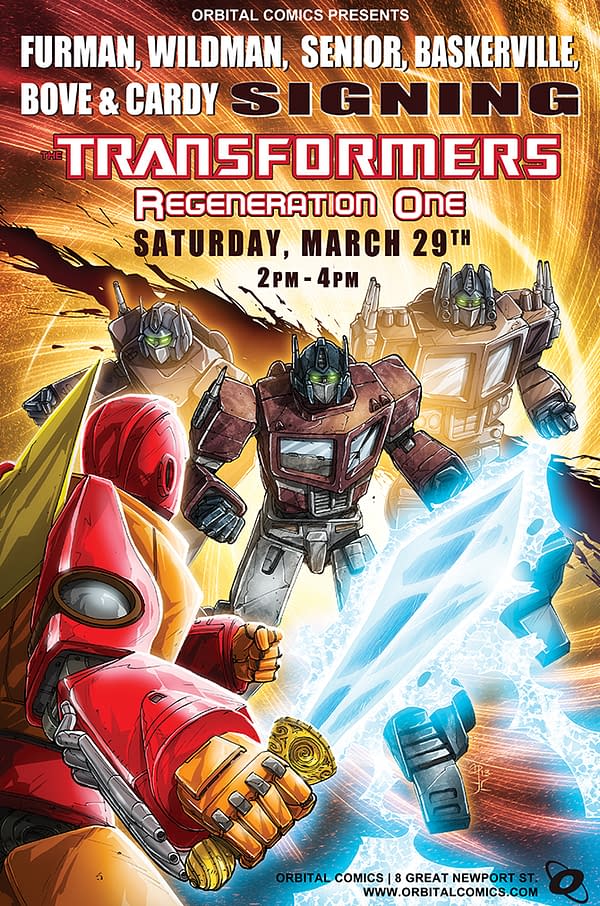 Enjoyed this article? Share it!