Is Valiant's Book Of Death The Biggest Non-Big Two #2 of 2015?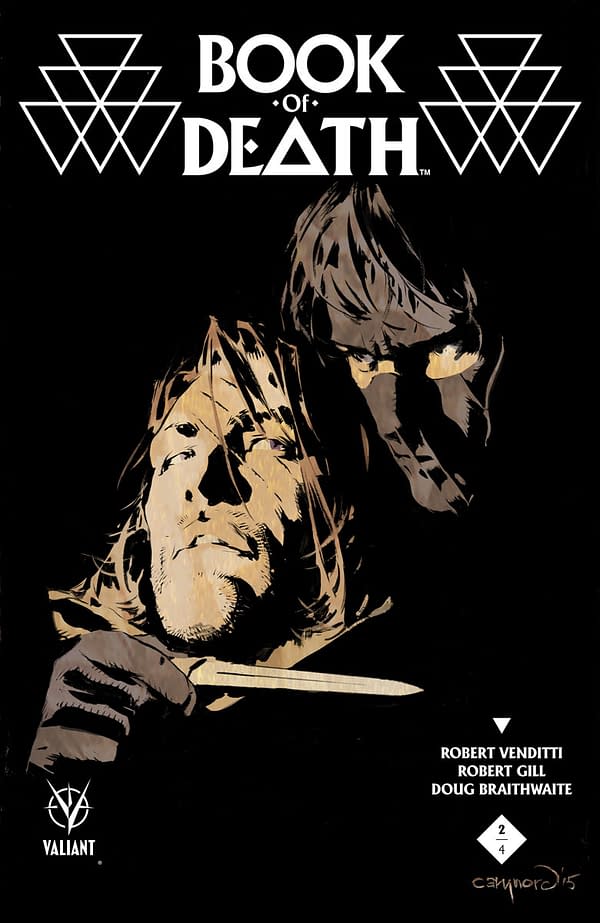 Okay, so, it's no Star Wars #2.
But when Valiant's summer crossover event, Book of Death, kicked off in July, the publisher was quick to tout the fact that sales of the first issue had surpassed 70,000 copies, making it their biggest single issue debut of the modern day.
But, if the recent stratospheric launches of series like Stars Wars and Orphan Black have taught us anything, it's that the strength of sales on #2 issues are often a much better barometer of success than their first issue counterparts.
With that in mind, we've now received word that Book Of Death #2 orders have crossed the 30,000 issue mark, which not only makes it the best selling #2 issue of the year for a non-premier publisher, but puts it in easy contention for the third or fourth best-selling independent second issue of the year thus far, behind only Dark Horse's Fight Club #2 (estimates of 50,581), Image's Descender #2 (43,946) and Chrononauts #2 (31,841).
Pretty heady company for a company that just celebrated its third anniversary of publishing earlier this summer. Factor in positive reviews and word of mouth, plus many retailers reporting their highest-ever Valiant sales, and it would seem Valiant will have plenty of Book of Death news to share for the remainder of the summer.
Expect a second printing announcement any day now…and word of how Valiant will be leveraging Book of Death's success into the November launch of its new ongoing series, Wrath of the Eternal Warrior, as well…