Jim Zub Revealing Secrets From New Pathfinder Series
Dynamite is kicking off Pathfinder: City Of Secrets series this month with writer Jim Zub and artist Leandro Oliveira. The new series ties into the RPG game and provides readers with a playable map and adventure path. Our own Jim Kuhoric chatted with Zub about the new series and working it into the gaming universe. JIM KUHORIC: As the writer on Pathfinder: City of Secrets you are presenting both a story and an adventure path for players to enjoy. Is there any special preparation that goes into writing a series knowing that it might be doing double duty with comic fans and gamers alike?
JIM ZUB: I do quite a bit of reading of the source books and related game material that tie in to the story I'm writing. I want new readers to be able to enjoy the comic story on its own merits, but I also want Pathfinder fans to read something that fits the rules they're used to. The game system provides lots of ideas for action sequences or intrigue, but it's a lot to take in. Writing pathfinder comic scripts can take quite a while with all the research and double checking I do.
JK: Are you a gamer? Do you play any RPGs? What are your favorites?
JZ: I grew up on RPGs and board games, absolutely. When I was in high school I played every single RPG I could get my hands. If you named a tabletop RPG from the 90's I probably played it at some point.
Dungeons & Dragons/Pathfinder is a classic for good reason and I have a lot of nostalgia wrapped up in that style of old school fantasy adventure, but I also really love the White Wolf games (Vampire and Werewolf in particular) and Feng Shui, a Hong Kong action movie-style RPG. JK: One of the really cool extra features of the Dynamite comics is the inclusion of a playable map with the comics. This seems like a really great way to embrace the core Pathfinder fans. Did you have input on the design of the terrain and content for the map?
JZ: I don't, actually. I write the comic scripts on their own and don't worry about how it will translate to the game material in the back. My priority is the quality of the story and personalities of the characters. Once the scripts are done the Paizo crew use that as a springboard for developing the game material in the back of the issue.
JK: Is there a particular character or class from the series and the game system that you are most interested in? What draws you to those characters?
JZ: I've always enjoyed playing dexterous/lithe characters in RPGs, so Merisiel the Rogue and Valeros the Fighter are right up my alley when I'm writing the Pathfinder comic. That said, we built the entire cast so they have interesting personalities and story hooks so I've grown quite fond of writing them all, especially when they banter with each other. JK: Are there any similarities to Skull Kickers in your Pathfinder series? What would fans of Skull Kickers enjoy most about the new City of Secrets series?
JZ: Skullkickers is a much more irreverent approach to fantasy/RPG-fueled storytelling, but there's definitely some crossover. Skullkickers tends to be a lot more sarcastic about sword & sorcery tropes, while Pathfinder embraces some of those classic ideals and tries to build on them with more intrigue and emotional interactions between the characters.
Pathfinder the comic is the gripping RPG campaign you always wanted to play, while Skullkickers is the low brow RPG game you tended to end up with. :)
JK: One of the classic parts of RPG gameplay is the dungeon crawl. Does the new story arc embrace that history or do you go a different direction?
JZ: City of Secrets is more about urban encounters rather than the old school dungeon crawl, which we did more of in our previous story arc. Magnimar is a complex city with all kinds of different factions that are trying to pull apart the Pathfinder adventures, luring them away from the safety they have together. It's a more nuanced series of challenges with politics and intrigue this time around. JK: One of the most enjoyable aspects of roleplaying games is seeing very different people playing diverse characters with widely differing abilities. Did you find it challenging to develop chemistry between the character archetypes in the story?
JZ: It is challenging, but I thoroughly enjoy it too. Juggling six 'main' characters is tough, but figuring out how each character interacts with the others and their place in the group helps generate all kinds of great ideas for story scenes.
JK: Would you categorize the series a "critical hit" or a "fumble?"
JZ: A hit, of course! I'm really proud of the work our team has done on the series. Getting the chance to flesh out the core Pathfinder cast and instill them with distinctive personalities has been a real thrill. JK: What would you say to gamers who are thinking about trying out the comic book? Is there anything in particular they can expect in comparison to an adventure path publication?
JZ: I've heard from a lot of gamers that the Pathfinder comic has worked really well as an introduction to new players, almost like a 'Guide to Best Practices' – This is what an adventure group does, these are the kinds of things you can do in a game, and here's a lot at the classes and places you can play.
The fact that you get a story and bonus game material all in one package month after month is nice too.
JK: What character class and race would you be if you were to appear in the comic book series?
JZ: In my mind I'd like to be some kind of bad ass Half-Elf Rogue, but based on the real me I'm probably closer to a Gnome Illusionist who weaves stories and distracts an audience with sparkles of magic here and there. :)
For more on Pathfinder: City Of Secrets, go here.
---
---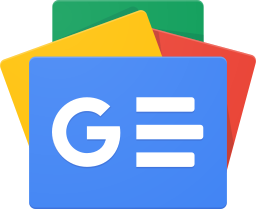 Stay up-to-date and support the site by following Bleeding Cool on Google News today!