Posted in: Comics | Tagged: Dynamite Entertainment, idw publishing, jai nitz, jim zub, pathfinder, samurai jack
---
Jim Zub, The Sword And Sorcery Go-To Guy
Jim Zub is building quite a name for himself as a comic book writer working on titles such as Skullkickers, Pathfinder and Samurai Jack as well as award-winning cartoon Makeshift Miracle. Jai Nitz caught up with Zub to talk about fantasy comics and what the writer has in store for his readers in the near future.
JAI NITZ: Jim, you're known for SKULLKICKERS, but you've got SAMURAI JACK coming out from IDW and PATHFINDER from Dynamite. You're making quite a name for yourself as a sword & sorcery go-to guy. What attracts you to the genre?
JIM ZUB: I love the supernatural and mythic elements at the core of great fantasy stories and, as you might imagine, it guided my reading/watching/playing all through my youth. Magic, monsters, and fantastic new places grounded by direct conflict and intense emotions. Fantasy as a genre really pushes all my buttons.
JN: What's your favorite under-the-radar piece of fantasy entertainment (book, movie, comic, game, etc.)?
JZ: They were popular in their heyday, but I don't feel like the "Fafhrd and the Gray Mouser" novels get their due nowadays. The series is classic pulp fantasy with a wicked balance of action and humor. It was definitely a big inspiration behind Skullkickers, my action-fantasy-comedy series at Image.
JN: Are you afraid of getting pigeonholed as the "sword guy" in comics?
JZ: As recent as about 6 months ago that kind of thing worried me, but I'm realizing that being "known" for something is better than not being known at all.
Superhero stories have almost as many mythic elements as any sword-swinging tale, so I don't think I'm cut off from other opportunities. A good story involves engaging characters and plot, and that should hold true regardless of genre. I hope my writing stands out on those levels above and beyond just being pigeonholed as "sword & sorcery".
JN: Tell me about PATHFINDER. You're ten issues into your run. How do you feel about the issue-to-issue story and the macro arcs in the book?
JZ: Building personalities and back stories for the six iconic characters in the Pathfinder group and juggling their individual goals issue by issue has been a really fun challenge. When I'm building the plot for the series I'm rarely worried about how I'm going to fill the page count. The world that Paizo has put together is richly textured and has so much potential. It's more about focusing on the characters and the part of the world they're in rather than worrying about having enough material to work with.
If I do my job well than it should read like a great gaming session filled with memorable characters and new twists on the classic dungeon-delving paradigm. The Pathfinder fans seem to be responding well to it and comic readers who are coming to the property for the first time are getting on board even if they haven't played the game, which is really satisfying.
JN: It would stun me if you weren't a roleplay gamer. Have you played the Pathfinder game, or do you play other pencil-and-paper RPGs?
JZ: Oh yeah, big time. I've been playing tabletop RPGs since I was around eight years old, starting with my older brother and cousins and carrying through high school, college, and beyond as much as time allows with dozens of different groups. I love the "interactive story building" elements of gaming and feel it's been key to improving my ability to create characters, build plots, and come up with fun and unexpected scenes in my comic writing.
If you name an RPG, chances are that I've played it at some point or another, Pathfinder included.
JN: I still play D&D with the same group of guys I've played with forever. But I find the things that make D&D great (spontaneity, our unique humor, etc.) don't translate well to comics. Was it tricky to find that balance on PATHFINDER or your other books?
JZ: I think it can be tricky, absolutely The spontaneous nature of the gaming table obviously has to give way to a more structured plot, but I try to inject the little character moments and mix up the action in ways that can resemble the madcap action of rolling dice at the table.
I make sure that everything I write for the Pathfinder comic could happen in a game (general stats, spells, etc.) but make sure the personality and motivations of the characters comes first. The structure of the game should provide a strong storytelling foundation, not a straitjacket of limitations holding it back.
JN: Talk about Sean Izaakse and Ross Campbell, the art team on PATHFINDER. I think they're amazing. How are they at bringing your story to life?
JZ: Sean has been a wonderful collaborator on the series. His storytelling is top notch and he makes sure each character is clear and appropriate for the scenes I put together. "Team" books can be really tough to illustrate, especially when the action starts, but Sean makes it look effortless. Even when there are characters weaving in and out of battle against a horde of monsters, it's never visually confusing or muddy.
JN: What's coming up in the present and future from Jim Zub?
JZ: I'm committed to Pathfinder through the third story arc and we're talking about the possibilities beyond that.
Samurai Jack at IDW will be running for at least 10 issues, though if sales are strong my fingers are crossed that we can make it an ongoing series.
The fifth arc of Skullkickers will be coming out from Image in early 2014.
I have several creator-owned projects brewing at different publishers that I'm excited about and am hoping at least 1 or 2 of those will be announced soon.
In short, I'm happily busy and looking forward to 2014. Pathfinder #11 is available here.
Jai Nitz is a writer in his own right having written for Marvel, DC, Image and currently Dynamite on Grimm: The Warlock debuting next month.
---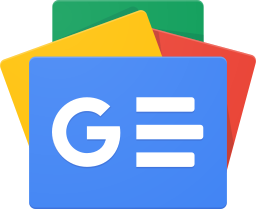 Stay up-to-date and support the site by following Bleeding Cool on Google News today!