Joe Hill is the darling of the geek scene right now, what with the release of Locke & Key from Netflix after what seems like an eternity. And DC Comics are so very, very happy to have their own not-an-imprint with his name on it, all ready to roll. Details of the first four of the Hill House hardcover collection are on Amazon if you look hard…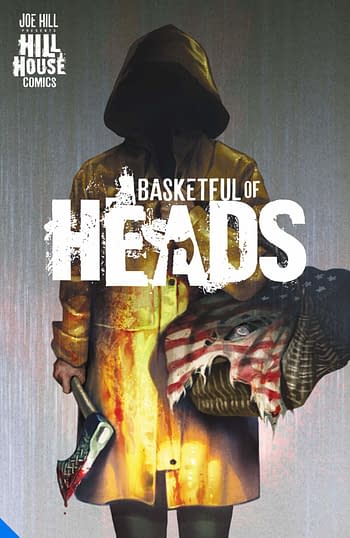 Basketful of Heads HC by Joe Hill, Reiko Murakami, Sep 08, 2020 | 184 Pages
June Branch visits her boyfriend, Liam, on Brody Island for a relaxing last weekend of summer. After an escaped group of criminals breaks into the house that June and Liam are watching, Liam is taken by them. June grabs a strange Viking axe and flees from the intruders. When one of the attackers finds her, she swings the axe and takes off his head, which rolls away and begins to babble in terror.

For June to uncover the truth, she'll need to hear the facts straight from the mouths of her attackers, with…or without their bodies attached.

Collects issues #1-7.
The Dollhouse Family HC by Mike Carey, Peter Gross, Sep 22, 2020 | 144 Pages
Alice loves to talk to her dolls, and her dolls and dollhouse love to talk back.

When Alice is six, she is given a beautiful antique dollhouse. When things in her life get scary, Alice turns to her dolls and dollhouse for comfort. One day, they invite her to come play inside with them. As Alice's life is turned upside down in the "big" world, she is always welcomed home to the little world inside the dollhouse; the house will even grant her a wish if she agrees to live with them!

Follow Alice through the door of the dollhouse and into the demon's den.
The Low, Low Woods HC by Carmen Maria Machado, Dani, Sep 22, 2020 | 168 Pages
When your memories are stolen, what would you give to remember? Follow El and Vee as they search for answers to the questions everyone else forgot.

Shudder-to-Think, Pennsylvania, is plagued by a mysterious illness that eats away at the memories of those affected by it. El and Octavia are two best friends who find themselves the newest victims of this disease after waking up in a movie theater with no memory of the past few hours.

As El and Vee dive deeper into the mystery behind their lost memories, they realize the stories of their town hold more dark truth than they could've imagined. It's up to El and Vee to keep their town from falling apart…to keep the world safe from Shudder-to-Think's monsters.

Collects issues # 1-6.
Daphne Byrne HC by Laura Marks, Kelley Jones, Oct 20, 2020 | 144 Pages
When grieving, support can come in many ways. For Daphne, it came as a demon.

Turn-of-the-century New York is a growing metropolis for many, but not for Daphne Byrne. After her father's death, her mother is drawn to a spirtualistic group that claims to speak to the dead. Daphne sees through their act right away, but something from the other side sees her too. Or someone?

Daphne finds herself in new company, Brother. He offers support and encourages Daphne to stand up for herself…and to use the powers he has too.
And while we're at it, also from DC's Black Label not-an-imprint…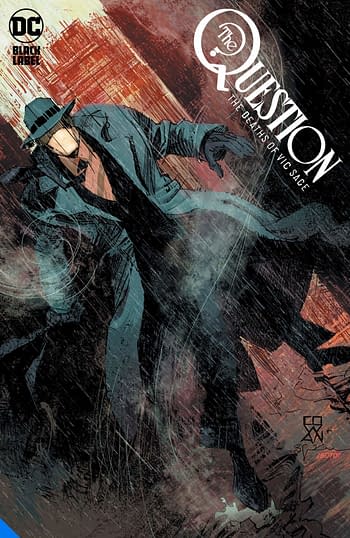 The Question: The Deaths of Vic Sage HC
Eisner-winning writer Jeff Lemire joins forces with the legendary art team of Denys Cowan and Bill Sienkiewicz to resurrect Vic Sage, only to destroy him all over again…and again…

For years, Vic Sage has worn the faceless mask of the Question to clean up the streets of Hub City by sheer force of will. He knows right from wrong. He knows black from white. But what happens when he is drawn into a conspiracy that reaches from the heights of Hub City power to the depths of its underground tunnels? What happens when things stop being black-and-white and start getting a little gray? And what happens when, in a secret chamber deep beneath the city, Vic Sage meets his own end…and his new beginning?

Collects issues #1-4.
Enjoyed this article? Share it!