Well that was quick. Joe Madueira's grand return to comic books was three issues long.
With issue 4, the digital-download-code-included Avenging Spider-Man will have Greg Land drawing Zeb Wells' script, as Spider-Man teams up with a very movie-looking Hawkeye…
UPDATE: Joe Madueira will be back! They are doing that "alternate arc" thing… on off, on off, on off… as they've always planned.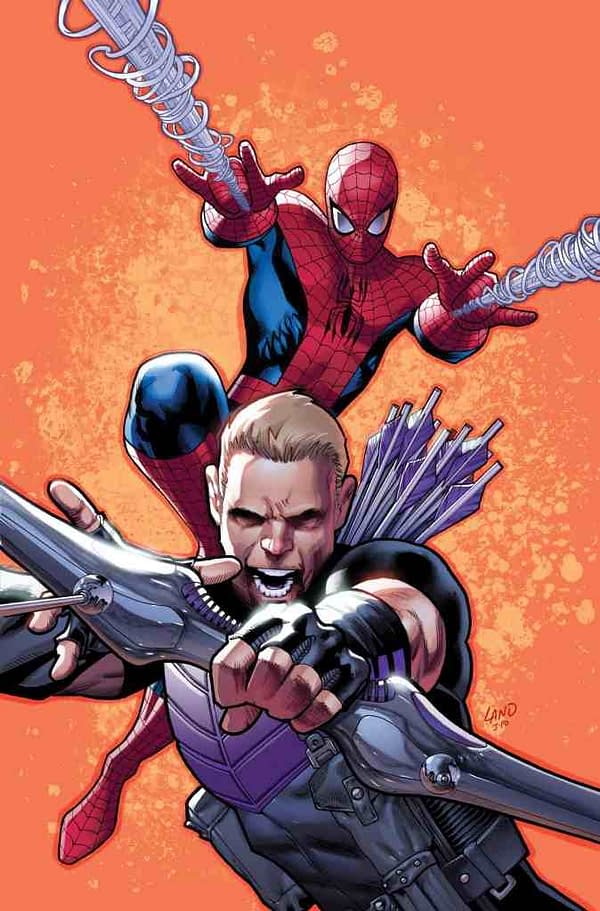 Enjoyed this article? Share it!