John Carpenter's Tales of Science Fiction: Vortex #7 Review – Inky Space Crawlies
[rwp-review-recap id="0"]
Cheron and Dixon barely make it back to Benson with the Commander's infant child. Dixon is eager to deal with Andersen before he kills anyone else. Dixon, Cheron, and a security officer head to the science section to confront Andersen and the monstrosities that accompany him.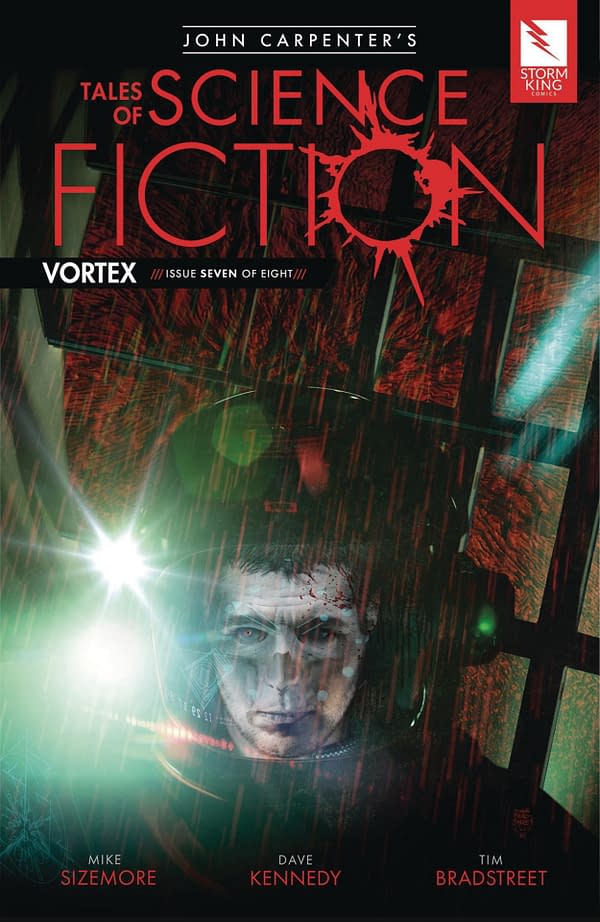 We see the long-awaited confrontation between Dixon and Andersen in this issue of Vortex, and we learn more about Andersen, his motivations, and what happened to him on the mining station.
It's a comic rife with tension and momentum. The plot pulls itself forward with the natural actions and reactions of the characters therein. You, as the reader, are pulled along for the ride. You're ready to see Dixon and Cheron finally confront this monster with the skin of Andersen.
There is one thing that happens towards the beginning of the comic which is left hanging without much explanation. Plus, Andersen's motivations are a bit vague. He's a good villain with a personality, but his intentions are somewhat generic for a villain like this. He thinks he's making humanity better; it's only made more compelling because Andersen is arrogant, which coincides with this goal.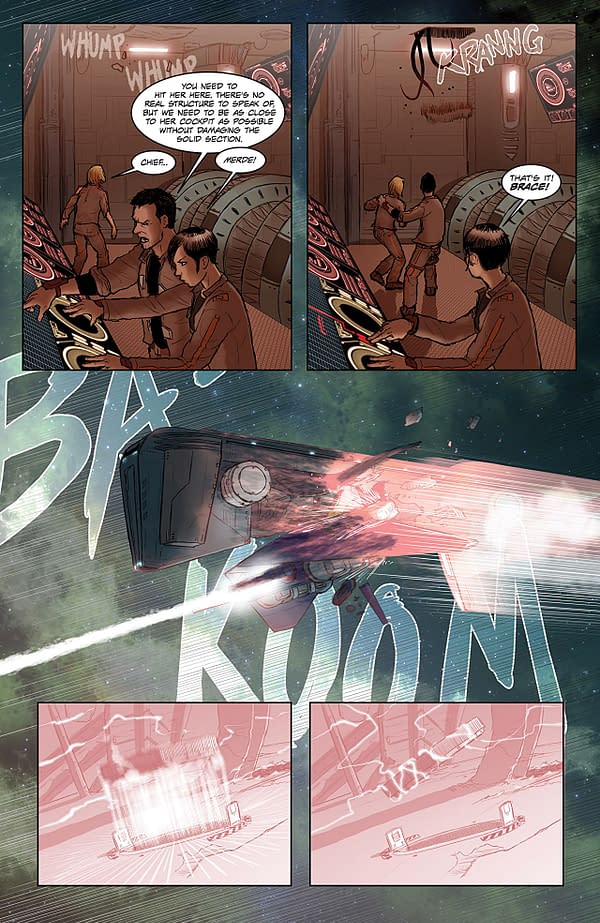 Dave and Pete Kennedy continue to contribute great art to this comic, and the visuals of this installment can turn outright unnerving. There is something to be said about how the panel sequencing plays with your anticipation, and the art can supply a good payoff to some of the tenser moments of the comic. The figures are well detailed and expressive. The color art is highly contrasting and allows for an unnerving atmosphere. This comic just looks damn good.
John Carpenter's Tales of Science Fiction: Vortex #7 sets up for an exciting finale with a violent and grisly installment. Mike Sizemore and the Kennedys have made this a compelling sci-fi horror read, and I look forward to seeing how Vortex ends. This comic gets a recommendation. Give it a read.
[rwp-review-ratings id="0"]
[rwp-review-form id="0"]