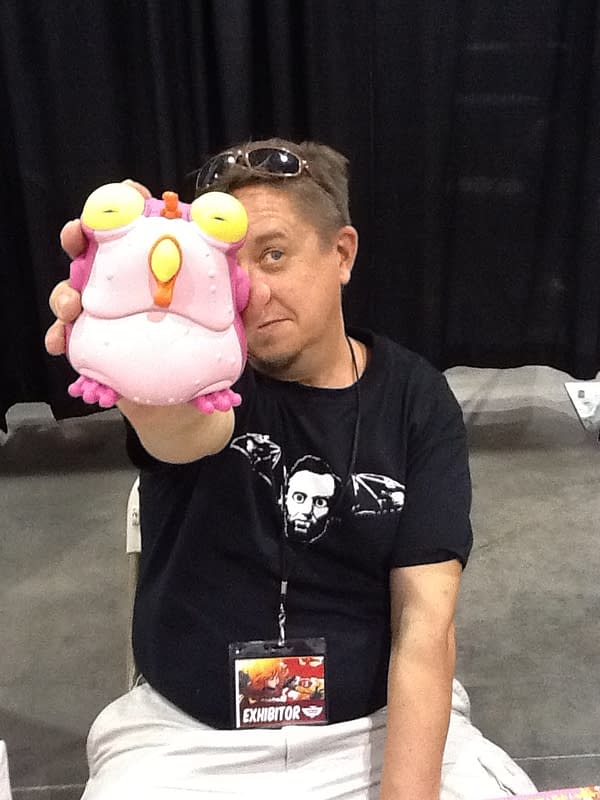 His last one was stolen. He only has this one now. But the Chogs are coming, the toy spinning off from the comic book Chew, in which chickens have been banned and frogs and being genetically altered to try and provide for a chicken-obsessed society.
You can see a Chog in the… flesh as it were, at Layman's booth at Phoenix Comic Con. Just, you know, don't steal this one. I tried and failed. Enjoyed this article? Share it!