Jonathan Hickman Says You Don't Have to Buy Every X-Men Book if You Don't Want to
Superstar writer Jonathan Hickman has been bucking tradition since he began his HoXPoX relaunch of the X-Men last Summer. While many comic book creators, for example, believe that the story should be told in the form of actual comics, Hickman prefers to relay large chunks of key information in infographics or prose pages. Hickman has also come out against comic book previews, one of the primary forms of marketing for major comic book publishers because they require little-to-no effort on the part of the publishers. But Hickman's latest unconventional opinion may be the most shocking since he basically confirmed that Wolverine has two dicks, one for f**king and one for making love.
On Twitter, Hickman told X-Men readers that they don't need to buy every single X-Men comic Marvel publishes.
https://twitter.com/JHickman/status/1218285696793923590
Hickman's stunning revelation comes in the wake of Marvel's recent announcements that added more books to the X-Men lineup, bringing the total up to thirteen series shipping in April if you count Deadpool as an X-book (which we do). That doesn't take into account the fact that several of the titles traditionally ship twice a month, either.
But according to Hickman, you don't have to buy all of them. You can just buy the ones you like. Jeeze, we wish someone had told us that two decades ago!
Of course, Hickman does admit that Marvel will continue to produce crossovers and tie-ins, on top of the fact that the stories in the Dawn of X have all overlapped at least a little with each other. So if you don't buy every book, you'll surely miss some of the story. But technically, you don't have to.
And Hickman does use the disingenuous implication that people who complain about Marvel publishing too many X-Men comics have a particular issue with one or more stories they don't like, as opposed to being longtime fans who enjoy reading all of the X-books but are aggravated that Marvel keeps increasing the number, making it more expensive to keep up with everything when factoring in the already exorbitant prices of single issues.
The fact is that comics are unique amongst all other forms of entertainment in terms of the cost required to follow one's favorite properties. You can watch every Marvel movie that comes out for the cost of a few (admittedly overpriced) movie tickets a year, or watch all of the shows on Disney+ for less than $10 a month. But if you want to read every X-Men comic released in April, it will cost you nearly $50 at retail price (less if you use DCBS, which you should). And thats only for the X-Men comics. God help you if you're considering checking out Spider-Man or Avengers as well. You may need a second mortgage in that case.
That Marvel is altruistic entity that simply wants to provide the largest variety of X-Men comics as a service to its readers is also a questionable claim, as taking into account Marvel's practices over the years, it seems more likely that the reason Marvel saturates the market with comics featuring the same characters, double-ships multiple series, constantly runs super-mega-crossover events with dozens of tie-ins, and regularly produces "special" issues at inflated prices is precisely because they know the same readers already buying their comics now will buy more of their comics, which is an easier way to increase profits without actually putting in the effort to sell comics to a wider audience.
But in any case, you don't have to buy them all. We will continue to do so, of course. It's a sickness. We can admit that. But no one is forcing us. And for the record, we're enjoying pretty much all of them and looking forward to the ones that haven't launched yet. We just wish Marvel published them in a less shamelessly greedy way that made it easier and less expensive to follow.
Of course, all of this overlooks the most egregiously false part of Hickman's statement, that Marvel wants "to build a line where every kind of X-fan can have a book they like." Ok, Johnny, answer us this then: where the hell is our ongoing Chris Claremont comic? We rest our case.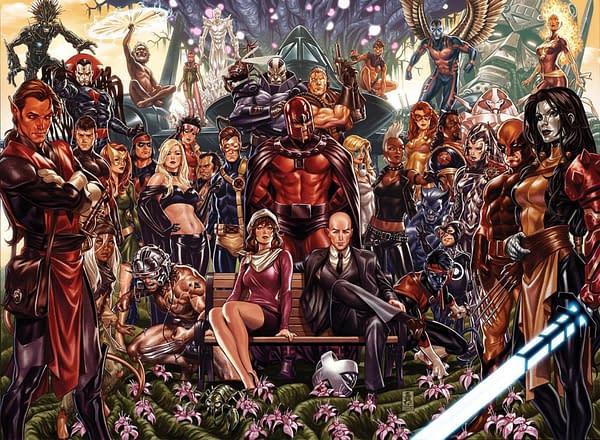 ---
---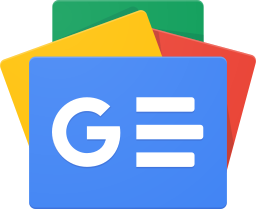 Stay up-to-date and support the site by following Bleeding Cool on Google News today!