Judge Dredd: The Small House Launches Dredd Month in September
At the Diamond Retail Summit in Las Vegas this weekend, Rebellion had lots to promote. Such as that in one month's time, we will get the July Diamond Preview catalogue promoting Dredd month in September. This will include a huge Judge Dredd backlist sale, heavily discounted Omnibus collection, heavy promotion from Rebellion, digital Dredd starter packs and lots of comic book store promotion.
September will launch what Rebellion are calling their 'tentpole' book, collecting the already-a-classic Judge Dredd: The Small House by Rob Williams and Henry Flint, that ran in 2000AD last year, which promised the most earth-shattering revelations to hit Judge Dredd in years, re-defining decades of storytelling. And kinda delivered. And it seems that Rebellion will be pushing the launch of the collection to as many more hands as possible, calling it the Watchmen/Dark Knight Returns of Judge Dredd.
Want to know more? Wait a month. You can follow the rest of Bleeding Cool's coverage of Diamond Retail Summit site, right here.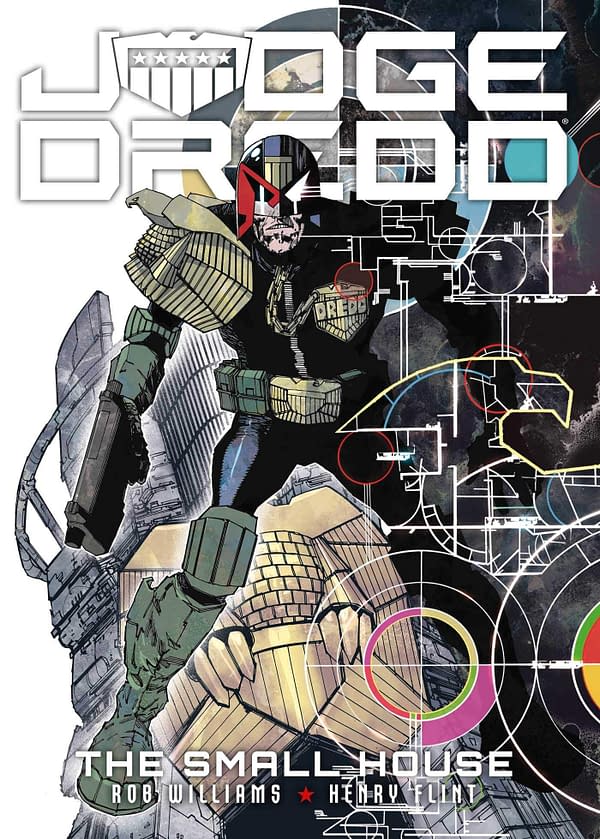 The critically-acclaimed and fan-lauded latest Judge Dredd tale which sent shockwaves through the universe and Mark Millar called "one of the best runs ever!"

Everything is at stake and no-one is safe – in the critically-acclaimed storyline from Rob Williams and Henry Flint, Judge Dredd and his team of hand-picked allies finally takes on the nefarious Judge Smiley, Mega-City One's behind-the-scenes manipulator – but who will be left standing at the end? And with tensions with Chief Judge Hershey at breaking point, has Dredd finally met his match?