Justice League of America #29 Review: A Foundation for Future Justice
[rwp-review-recap id="0"]
Ahl, the God of Superheroes, is dead. Chronos has won. The Justice League of America only still stands thanks to the technology of Aztec's suit. However, there is still hope. If the Justice League can get a hold of Chronos' hourglass, maybe they can save the future where Earth has superheroes.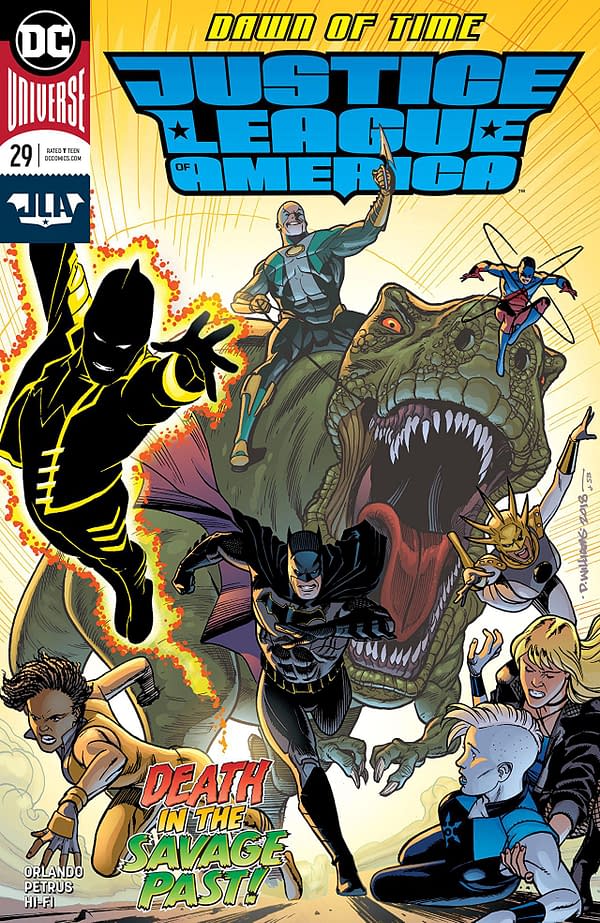 Justice League of America #29 marks the ending of Steve Orlando's run with the team. Perplexingly, this book doesn't end with an implied connection to No Justice. This leaves me to wonder if this book will have any follow-up. I hope it does.
The book is made up of the fight with Chronos and the aftermath back in Mount Justice. It's a fun battle between the League and Chronos, and the Atom receives some love and validation with his ability to outwit and outmaneuver Chronos. Weirdly enough, the book feels it necessary to let us know that it takes Aztec weeks to figure out how to get Chronos' hourglass to take them home.
It never explains the weird thing with the Brick that Can Talk what killed Ahl.
The conclusion back at Mount Justice is upbeat and optimistic, which is a good way for the book to end. It even teases more characters that would/could join the team going forward.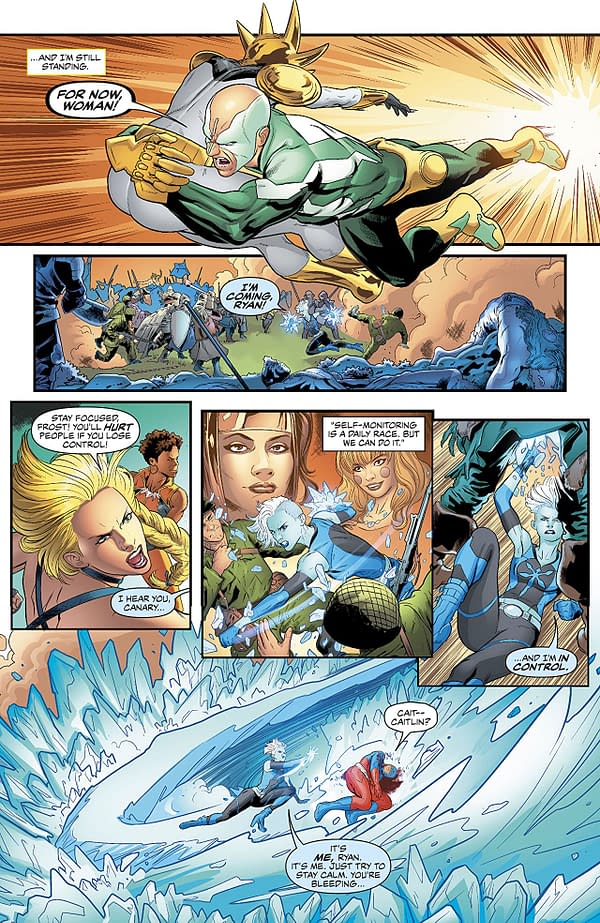 Hugo Petrus finishes strong with some gorgeous artwork that brings this climactic battle to life with an energetic and semi-realistic flair. Plus, we get to see the Ray, Batman, and the Atom with beards, so that's really cool. Hi-Fi brings a bright and popping color palette which keeps the eye attached to the page throughout the book.
Justice League of America #29 is an upbeat and action-packed finale to one of the more unique JLA teams to have come about in some time. It was an enjoyable read, and I can easily recommend it. Check it out.
[rwp-review-ratings id="0"]
[rwp-review-form id="0"]