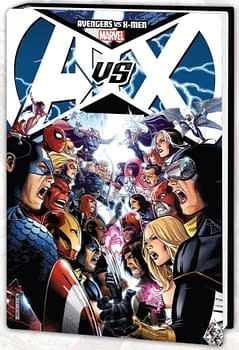 A week or so ago, I heard mention of a new big X-Men book with a different creative team each week, first issue written by Kieron Gillen, the second by Jason Aaron, but I wasn't sure enough on the source, so I put it on the back burner.
Well, this is possibly what it was referring to, twisted considerably in the retelling.
Avengers Vs X-Men: Consequences is a five issue series, all published in October by Marvel, and all written by Uncanny X-Men's Kieron Gillen.
The first issue is drawn by Tom Raney, the second is by Mark Brooks, the third by Steve Kurth, the fourth by Dale Eaglesham and the final issue by… someone else.
It appears to be dealing with the fallout of Avengers Vs X-Men and, presumably, detailing the attemot to patch things up so that everyone is best mates with each other again.
Maybe.
Expect an announcement during San Diego Comic Con.
Enjoyed this article? Share it!