Lauren Loves Disney: Cinderella Castle In Walt Disney World
The first time I went to Disney World was in 2014. I drove over from Sarasota super early, and spent roughly 11 hours in the park. I had never, in my life, experienced anything like it. The first time I saw Cinderella Castle in the heart of Magic Kingdom, it took my breath away. I was by myself, and grabbing a stranger and screaming about a castle is generally unacceptable, so I swallowed my excitement and cried instead.
The castle was inspired by a number of real-life castles, including Fontainebleau, Versailles, and Neuschwanstein. Castle designer Herbert Ryman (who also created Disneyland's Sleeping Beauty Castle) referenced the castle in the animated movie, as well. The castle took 18 months to build, and opened in July of 1971.
The castle clocks in at 189 feet, and there is some forced perspective going on to make it appear taller than it really is. The castle is tall enough to be seen from Seven Seas Lagoon, the body of water surrounding Magic Kingdom, The Polynesian Resort, The Grand Floridian Resort, and The Contemporary Resort. It boasts a restaurant (Cinderella's Royal Table), a Bibbidy-Boppidy Boutique, offices, and of course, the legendary Dream Suite, where guests can only stay if they've won one of the various contests Disney holds. Seriously, you can't buy a night in the suite — regardless of how much money you throw at them.
I personally have not been inside the Dream Suite, nor have I eaten at Cinderella's Royal Table. I hear good things. You can walk through the castle to get into New Fantasyland, and along the inside walls is a beautiful mural of the story of Cinderella.
Cinderella Castle, in short, is stunning. It's the backdrop for the nightly fireworks show, and is also used for various castle shows through the day. No matter where you are in the park, you can almost always see the castle. And no, there really are no bad angles on this stunning landmark! As always, all pictures are by me. I don't mind you using them, just please credit me.
---
---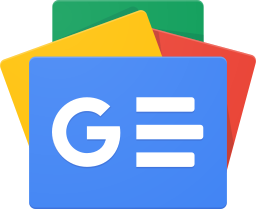 Stay up-to-date and support the site by following Bleeding Cool on Google News today!