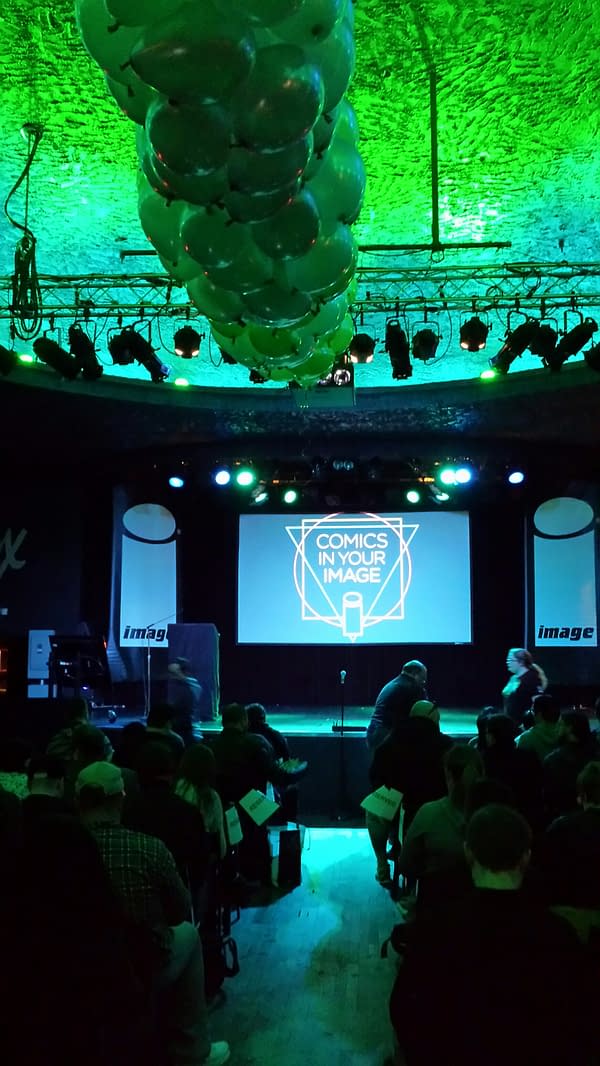 It's all kicking off! Image Expo is on! And these photos come directly from Bleeding Cool reporter George Tramountanas who tells us,
Fans are presently filling in and taking seats for the Image Expo keynote. Jim Demonakos (who sold the ECCC to ReedPop) is at the door welcoming press and professionals.

The theme is Comics In Your Image, apparently. The location is lot in green (in keeping with the ECCC colors), and it appears we have a balloon drop in our future.

For those unfamiliar with the Showbox venue in Seattle, it's a bar/performance location where many of the hip/edgier bands and comedians usually perform. For now, we wait on Mr. Stephenson's appearance…
Enjoyed this article? Share it!