 This is the alternate cover for Lois & Clark #1 by Tony S Daniel, out tomorrow.
Except according to the signature it was created in 2012.
Looks like this was a bit of a recycle job, originally planned for his aborted run with Andy Diggle that got curtailed when Diggle wasn't allowed to cut off Superman's arm, had issues rewritten and redrawn after they had already been approved, and wrote a letter to the other Superman comic creators asking if they agreed that this was all bunkum. It showed what was to have been Superman's alternate costume.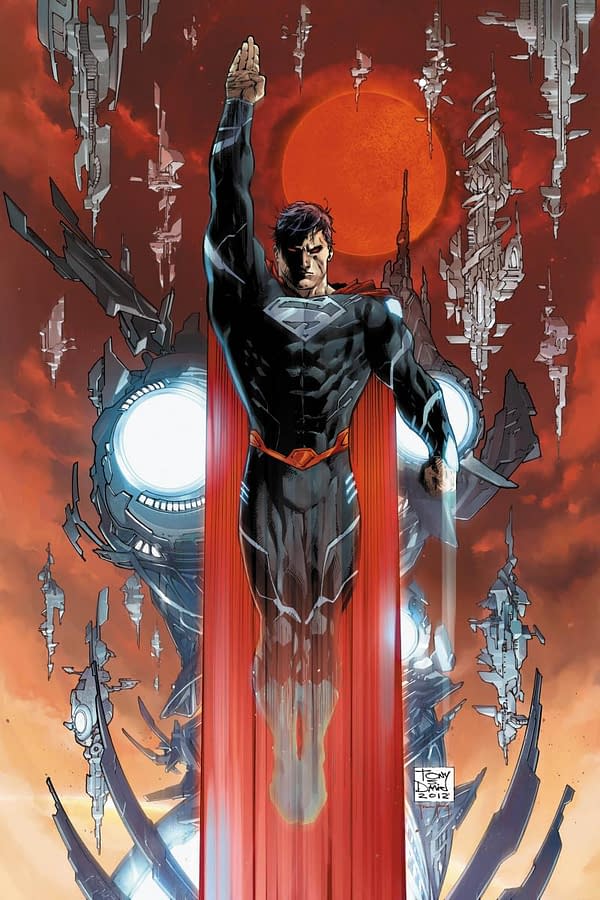 That was then. But this is now…
Enjoyed this article? Share it!