Bringing Back Longshot, And More From The Marvel ResurrXion Panel At San Diego Comic-Con
Joe Glass writes:
Marvel brings the ResurrXion panel to Sunday at SDCC, as editor Nick Lowe introduces writers Sina Grace, Marc Guggenheim and Christina Strain to talk about all things X-Men and ResurrXion. The panel did start a little late, following as it did from a popular Jack Kirby tribute panel, but then the show got on the road.
Marc Guggenheim comes out wearing a gold jacket, which is fitting, as he's the writer of X-Men Gold. He talks the Mojoworld crossover that will see the various X-Men whisked away to artificial scenarios reminiscent of all kinds of past X-Men eras. He's having a blast writing it with Cullen Bunn. It all kicks off with a softball game. The comic will have a bunch of cameos, including Ink, whom Guggenheim has a personal love for. Also, we'll see the return of Longshot. They then bring up the last page reveal of Professor Xavier in Astonishing X-Men; Lowe says they're so excited about the series. Artists Mike Deodato, Ed McGuiness, and Carlos Pacheco are on the next issues.
Moving on to Iceman: Grace talks about Iceman being at a funny time in his life in the Marvel Universe, and Marvel asked him what he wanted to do with the character. So he looked at how the character had been served, and how he could work with that and change things.
Grace talks about how writing the Champions in the Legacy story has been super fun. With Generation X, Strain talks about being approached by Daniel Ketchum and how honored she was to be asked, as she found the original series to be perfect. She took what meant the most to her about the series — the feeling of being isolated and not knowing if you're good enough — and put her voice to it. She says the easiest way to find that original-series feeling was finding the characters that are often seen as loveable losers. The new cast will reflect where the original cast were at back then, so will get them to meet and bounce off each other. Lowe, Strain, and Grace all rave about Quentin Quire, Grace saying he had to sneak him into a page just to get to write in that voice for a moment. Strain paraphrases a description she was given of him as "he's like a feral cat who's been told to make friends with a confused llama."
Moving onto Weapons of Mutant Destruction, Lowe talks about how it all comes out of the so-dumb-it's-awesome idea of a Hulkverine. On to All New Wolverine, which they rave about but don't discuss much. The Cable and the Legacy story Newer Mutants comes up, and the panel again just discusses how excited they are about the solicited series. Then Old Man Logan is brought up for a quick rave, but no real info.
Lowe then briefly discusses the Marvel Insider loyalty program again, and then moves on to audience questions.
How do you create the synergy between the writer and artist? Strain talked about working in different stages of it, and she says she likes to make sure that the penciller feels like they have a stake in the story and tries to keep an open line of communication with them. Grace agrees it does help to understand the other person's job, himself being a writer and artist. Strain discusses how she creates a lookbook for Generation X for when characters aren't in costume or uniform. Guggenheim tries whenever possible to be familiar with the artist he's working with, and he's always much happier to let the artist make changes as he can easily move things around at the letters stage. Can they share any unused ideas from writers retreats? Lowe discusses how there aren't any real mandates against what people can do. Grace goes on to discuss how before IvX, there'd been plans to include one character, but when he then checked in, he was told that character was going "nuclear" and he won't be able to use her. Lowe says that the draft process of finding characters happens a lot.
When is Kid Omega going to become Omega? Lowe talks about how tough it is aging characters, and how it is weird and fluid. Strain did say that it definitely isn't something coming in Generation X. She suggested that she will be delivering a big story about Quire's past, and suggested in particular about his parents.
Who were your heroes in real life and mentors in the industry? Grace says everyone has been very nice to him, and he mentions how Jeff Lemieux has been so gracious and kind to him in particular. Strain says Amanda Conner, meeting her at a small New Orleans con, who gave her some big advice and told her to stop wasting her time doing things she didn't love, when she clearly loved comics. Guggenheim says Brad Meltzer, who "literally" taught him how to write comics, and gave him tips that Guggenheim still uses to this day. Lowe says Nancy Quesada, who hired him at Marvel, and Axel Alonso and Joe Quesada who taught him how to edit, and praises Alonso as best story editor he knows.
What about bringing back Andre in Generation X? Strain says that Andre was the reason Gen X got approved. She looked at a ton of characters who were considered useless or damaged, and how he was a perfect example how there are grave consequences for young mutants who the school/X-Men fail to help.
Any concern of Old Man Logan getting overused? Lowe jokes how you got to remember retirees have a lot of free time. Guggenheim thinks that by taking away Wolverine's healing factor (or at least toning it down) it makes the character more interesting, and it leads him to write him as more crustier and grumpier than the original Logan was.
What would draw a burned-out reader to the Gold and Blue books? Grace says he's a huge fan of those books, and Strain says she's of the opinion that everyone is going to have their tastes, and if you're going to like them, then you're going to like them. Lowe thinks there's never been a better time to be a fan of comic books, so if you need to take a break, there is so much out there for you.
---
---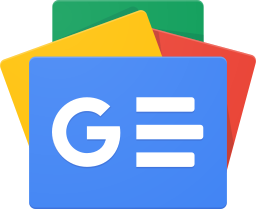 Stay up-to-date and support the site by following Bleeding Cool on Google News today!