From Fred Van Lente…
Tomorrow is the Image Comics Expo. Really no particular reason I would point that out. Nope. Not at all.

— Fred Van Lente (@fredvanlente) January 8, 2014
Not at all obvious that one, is it? So that's one down…
Bleeding Cool's David Dissanayake guessed Grant Morrison, Noah Arnofsky, Jonathan Hickman, Warren Ellis and Ales Kot as potential guests. But we can strike Ales out, sadly.
To readers who might be hoping they will see me at the @ImageComics Expo tomorrow — I am in Czech Republic on family business. Next year.

— Ales Kot (@ales_kot) January 8, 2014
Also Top Cow are not appearing at the show, I'm told. Nor is John Layman – though there may be Chewness on display..
Image Comics do like to exhibit a scalp however, and none of the above would count. If I had money to place a bet, I'd be looking at work from a big DC Comics hitter, Gail Simone, Scott Snyder or Pete Tomasi.
They like to fly folk over from the UK. Mark Millar seems to have done his announcing, but and I'm thinking Jamie McKelvie hasn't had upcoming work at Marvel lined up. And where he goes, Kieron Gillen has to follow, if only to buy the drinks. Could it be Phonogram 3 finally… or is that too obvious? Young Avengers was all about moving forward, not backwards. Also Chris Burnham hasn't been that visibly busy of late… could a Morrison/Burnham book be in the offing?
Image Comics has been prominently male in terms of comics creators, but of late they have been moving away from that. Could we see something new from Becky Cloonan? Emma Vieceli? Katie Cook? Alex De Campi? Carla Speed McNeil? Stellar creators doing excellent work, and something that might add a broader diversity of influence on the publisher's output.
And then there's a comic that had one issue and no more. No, not Chase Variant. But Nonplayer. Could we see news of Nonplayer #2 from Nate Simpson?
But would either of these justify Rob Liefeld's comment?
Image Expo will shake the foundations of the comics universe tomorrow. I think.

— robertliefeld (@robertliefeld) January 8, 2014
Could that be distribution? Something new, digitally?
And Skybound are up to something. Doesn't this feel like something more than an Invincible relaunch?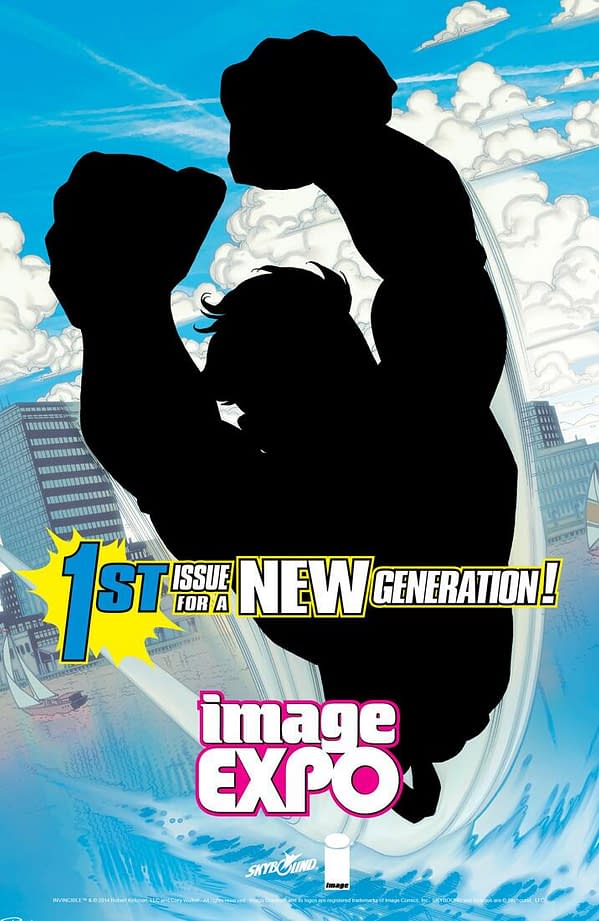 Looks like I'll be staying up rather late tomorrow night… if you see David Dissanayake, Peter S Svensson or Kevin Schmidt from Bleeding Cool at the show, do say hello!
Enjoyed this article? Share it!