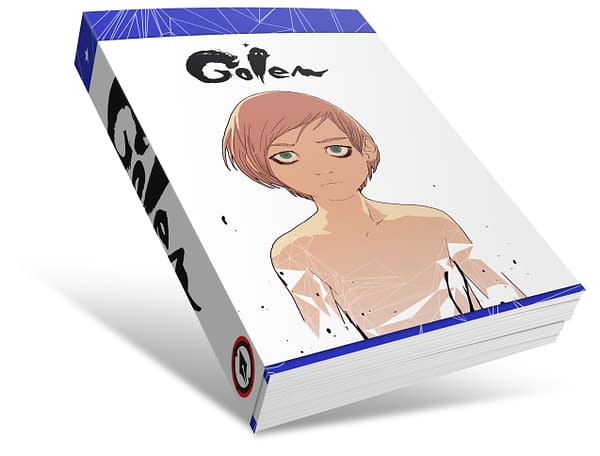 Magnetic Press has released this extended preview of Golem by writer/artist LRNZ. Jonathan Hickman referred to Golem as: "a perfect package of pure entertainment"…. which is pretty high praise and enough to get me to look for it next year.
Set in a future, post-Eurozone Italy that is entrenched in a culture of hyper-capitalism, GOLEM follows young Steno Critone as he is kidnapped during a political protest gone sour.  Taken in by the band of labeled "terrorists," he learns that things are not as they seem in society, and that he has the power to not only change the city, but reality itself.

This intensely imaginative political-sci-fi graphic novel is a visual tour de force, created by contemporary design icon Lorenzo Ceccotti, better known as LRNZ, whose design-influenced illustration provides a lush, fluid backdrop of manga-like dynamism with the cinematic scope of western comics, creating a style that is wholly unique and absolutely breathtaking.
Golem will be in stores February 2016.
Enjoyed this article? Share it!