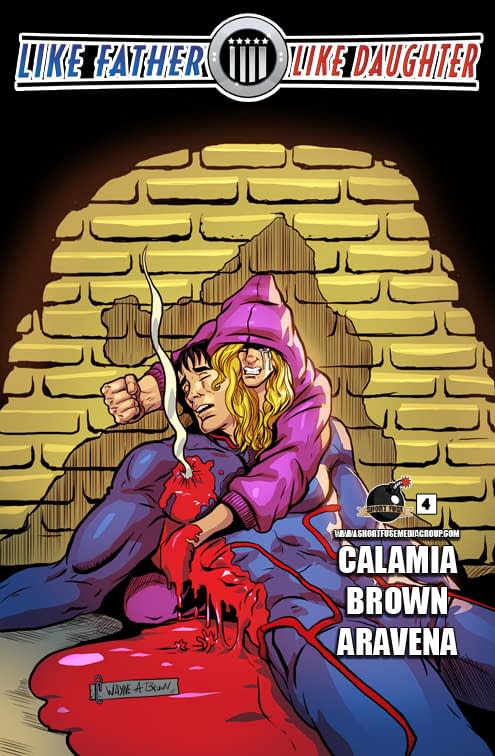 Kat Calamia writes,
Does being a superhero make you a good person? My comic book Like Father, Like Daughter explores this very question. The series follows high school student Casey Ryder, the daughter of the only superhero in the world, Invulnerable. He's beloved by many for his heroics, but Casey knows her father's true colors. Invulnerable left his family to become a full time superhero when Casey was a young girl, and things get really complicated when Casey inherits her father's abilities. What does she do with the very powers that made her father leave her family?
Come along for the adventure because we have many twist and turns ahead as Casey discovers the secrets behind her father's powers. We have currently launched the Kickstarter for Like Father, Like Daughter #4, which has a lot of great gifts for new and old Like Father, Like Daughter fans. This includes the comic itself, prints, cameos, and even action figures.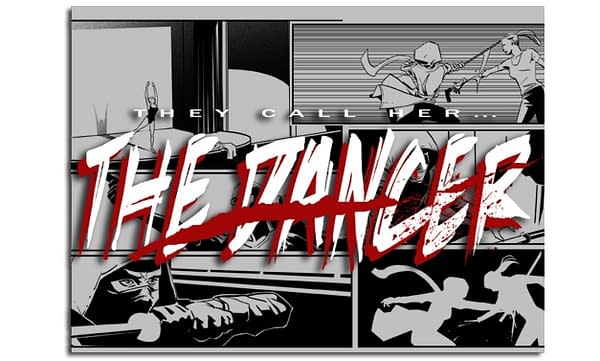 Like Father, Like Daughter #4 is taking part in Kickstarter's Make 100 campaign. This is a creative prompt where Kickstarter projects create 1 tier with limited edition rewards for the projects' fans. For $45 we have a ton of goodies for our Make 100 tier. This package includes 20 random comic books from our sponsor Comic City, a Like Father, Like Daughter #4 Make 100 variant cover signed by myself, a second additional companion comic titled "Day Off", an exclusive #IndieHeroinesMatter pin up, an "Advice" pin up, and the biggest gift of all: a copy of the first issue of a new title in the "Comic Unoverse" – "They Call Her…The Dancer". A gritty and psychologically driven assassin story that focuses on the art of dance and martial arts. This title will only be available through this package, and will not be seen again until it hits the shelves in your local comic book store. Bleeding Cool was nice enough to help spread the word. So if you comment on this article and back the Like Father, Like Daughter Kickstarter by Feb. 18th you will receive a beautiful Like Father, Like Daughter pin up/print.
Like Father, Like Daughter #4 delves deeper into Casey and Invulnerable's relationship as they learn more about Invulnerable's past. I hope you have a chance to support the project! Like Father, Like Daughter #4 Kickstarter, website and Facebook.
Comic Uno YouTube.
Enjoyed this article? Share it!